Presents booklet 'Ma Se Ma Tak', a guide to parenting of visually challenged children
NewZNew (Chandigarh) : Amway Opportunity Foundation celebrated Louis Braille Day in association with National Association for Blind (NAB) in Government Polytechnic for Women, Sector 10, on Wednesday, by unveiling and distributing free of cost a path-breaking 36 page booklet titled 'Ma Se Ma Tak' – a guide for parents of new born visually challenged children. The booklet provides informative reading material to the parents for the overall development of their visually challenged children. It carries illustrations to guide parents on how to bring up their wards in the best possible manner.
The celebrations marked the 207th centenary celebration of Louis Braille, who is credited for the invention of Braille system which enables the visually-challenged to read as well as write.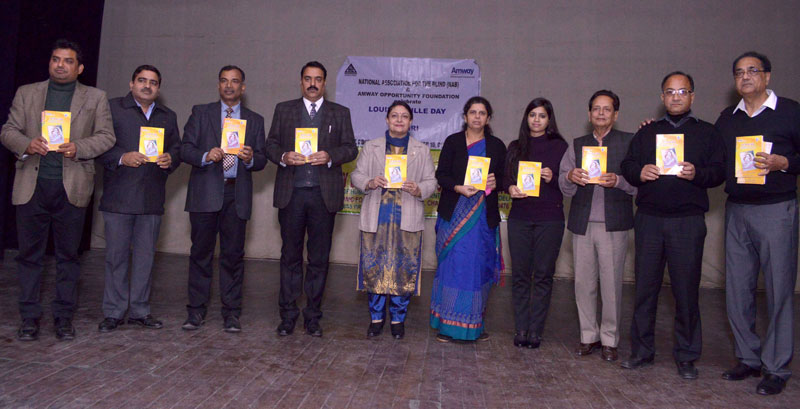 Written by Dr Swati Saniyal, based on firsthand experience with her own visually challenged child, the booklet has been published by All Indian Confederation of Blind. It has been got translated in Gujarati, Marathi, Malayalam, Bengali, Assamese, Punjabi and English by Amway Opportunity Foundation and being distributed free to parents of visually challenged children with the help of more than 11 NGO partners nationwide.
On the occasion GS Cheema, Regional Head – North, Amway India, said, "I am impressed by the exceptional talent exhibited by the students in various competitions. The importance of Braille is immense as it is the most fundamental format of communication for the visually challenged. It provides them an opportunity to function parallely with the sighted people and contribute in multiple spheres of the society. Amway Opportunity Foundation has been relentlessly working for the cause of visually challenged. In partnership with NAB, AICB other NGOs, our foundation have been able to benefit more than 100,000 visually challenged students. We appreciate efforts by AICB on this special booklet 'Ma Se Ma Tak', which is a beautiful initiative to support parents of visually challenged children."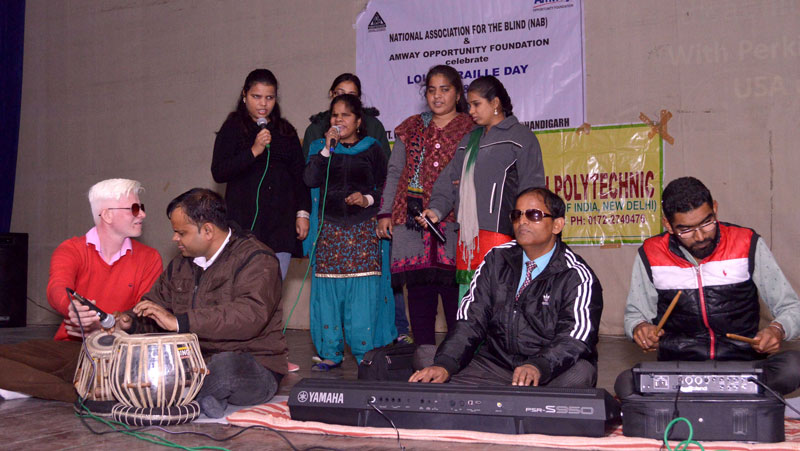 "Louis Braille is a truly inspiring example for all those who refuse to succumb to their limitations and are determined to achieve their goals. His invention – the Braille system – is an incomparable gift to the visually-challenged individuals. The six-dots of Louis Braille are the precious seeds from which intellectual harvest grows. We are indebted to Louis Braille as he led the visually-challenged to the light of knowledge and education. I am pleased with the foresightedness of AOF by presenting us these special booklets," said Vinod Chadha, Honorary Secretary, NAB Ludhiana & Chandigarh.