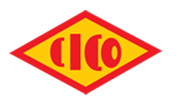 NewZNew (Chandigarh) : CICO Technologies CMD, Mrs. Anasuya Gupta who has been the inspiring force in transforming CICO Technologies and an avid supporter of women rights participated in a panel discussion "Women Entrepreneurs: Catalysts for growth". The seminar was a platform to bring forth stakeholder's views and put forward suitable recommendations for creating an enabling environment for women entrepreneurship in India. The event was graced by Ms. Lalitha Kumaramangalam, Chairperson, National Commission for Women who also addressed the distinguished audience present at the conference.
The panel discussion was the focal point of the seminar Accelerating women Entrepreneurship organized by WeConnect International in collaboration with FICCI and Intel India.  The panel discussion saw active participation from some notable thought leaders like Mr. Yashpal Gupta, Chief General Manager, IDBI; Mr. RCM Reddy, Chair, FICCI's Forum on Skill Development and Managing Director & CEO, IL&FS Education & Skills; Dr. Rishi Raj Singh, Programme Director, NIESBUD; Ms. Padmaja Ruparel, President, Indian Angel Network; Ms. Manjula Mishra, Director, Holosafe Security Labels Pvt Ltd; Ms. Sumeet Sandhu, Founder & CEO, Paintball Sports Co. Pvt. Ltd; Ms. Sucharita Eashwar, Executive Director For India, WEConnect International; and Ms. Anubha Grover, Head- Supplier Diversity, Intel India
Speaking during the discussions, Mrs. Anasuya Gupta, CMD CICO Technologies said "In India, the potential for supporting and developing women entrepreneurship is immense and increasing women's earning capacity should be a national priority. Empowering women will not only provide a platform to boost India's growth potential but will create positive social externalities for generations to come."
Stating the constraints a woman entrepreneur has to face, she further added, "To encourage women entrepreneurs, we need to have viable policy reforms. Adequate checks and balances are important to ensure implementation of these policies to prevent malpractices and create a holistic enabling environment. Capacity building initiatives need to be extensively promoted like financial literacy, vocational training and education opportunities.  A safe and conducive work environment is also an enabler and due measures must be taken in this regard."
Apart from the panel discussion, a study on "Accelerating Women Entrepreneurship in NCR" highlighting key barriers, good practices, ideas, recommendations and concrete policy options for empowering women entrepreneurs was also released at the conference.