The three-day painting exhibition 'Beauty of Nature' by artist, Anu Singh, kick-started today at the Government Museum & Art Gallery, Sector 10, Chandigarh.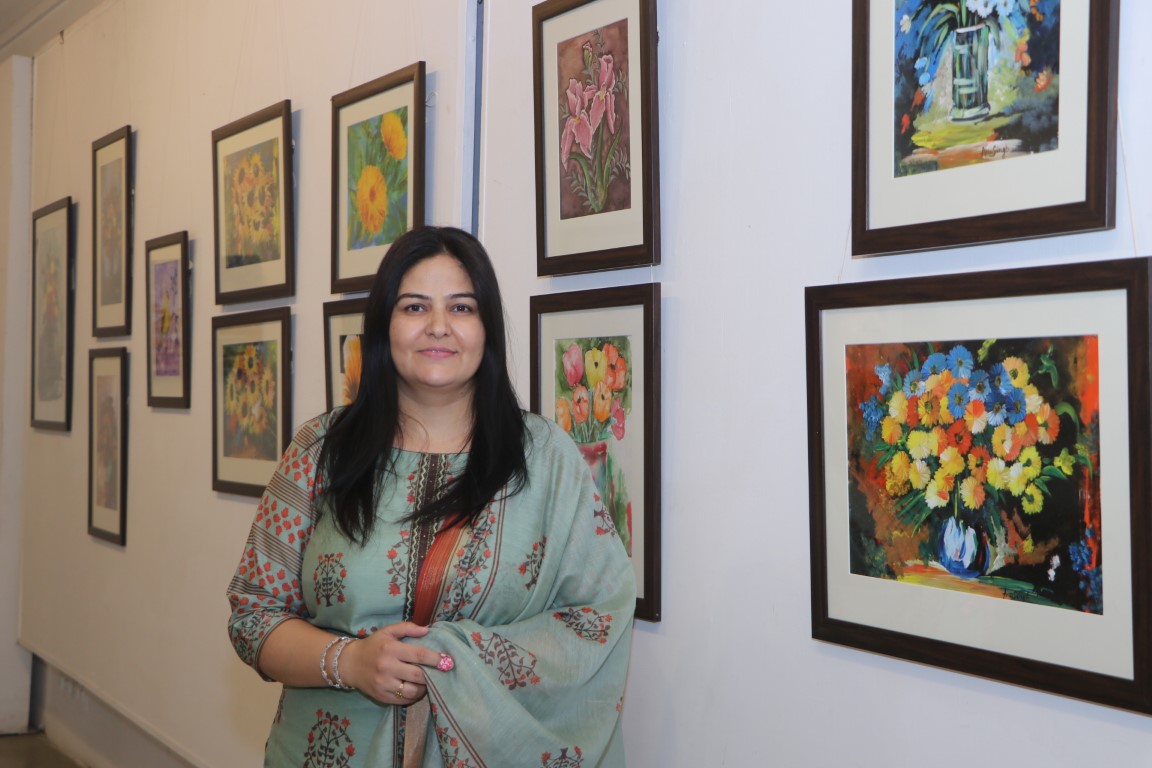 'Beauty of Nature' is a testament to the deep love & passion for art and nature, dwelling in the heart of the self-made artist, Anu Singh. "All my paintings are inspired by nature; for it is something that we all have in common. I staunchly believe that if we revel deep into the beauty of nature, we understand the true meaning of life," she said.
Bringing the best of nature and art on the canvas, the paintings decode "the dramatic contrasts of nature", making the paintings a sanctuary of the artist's expression. An anecdote of the voyage of the Mother Nature varying from the backdrop of reds and golds to mists and mellow, the exhibition has it all.
 "While painting, I use gouache, a medium where prints are created on canvas by using Fevicol as a base for the colour, and most of the paintings have been made with cardboard or spatula as it endows the painting with a good texture," said Anu.
A psychologist counselor by profession, Anu Singh is affiliated with American Psychology Association and is a renowned artist whose paintings are appreciated across the globe for providing a versatile insight into the manifestations of nature. She has held exhibitions across the country in cities like Shimla, Delhi and Mumbai, besides abroad, in cities like Luino, Varize, Italy, the Martha Jackson Gallery, New York, and Manhattan, United States.
"It is certainly due to the unconditional love & support from my family combined with my passion & zeal to create art, which persuades my imagination to create something new every time I play with colours," said Anu, who this year completed a decade of her millennial journey in the shoes of an artist.
With the perfect amalgamation of state-of-the-art techniques and a fable of the aesthetic interplay of the hues of nature, the first day of the exhibition witnessed art lovers from across the tricity. The exhibition will be on view till April 8th at the Government Museum and Art Gallery from 10:00 am to 5:00 pm.