Punjabi film Subedar Joginder Singh's producers- Seven Colors Motion Pictures and Unisys Infosolutions,rope in Oscar Awardee Resul Pookutty to create sound design of film
Sound designer of Punjabi film Subedar Joginder Singh, Oscar Winner Resul Pookutty, film's writer- the famous Art Director & National Awardee – Raashid Rangrez and other members of cast & crew interact with media
Gippy Grewal starrer Subedar Joginder Singh to hit the silver screens on 

April 6, 2018

, cast & crew interact with media
The first ever Punjabi biopic film, based on the life of Param Vir Chakra award recipient Subedar Joginder Singh (SJS), is releasing on 6th April, 2018 . Supported by Wave Cinemas; the movie has been made under the banner Seven Colors Motion Pictures and Unisys Info Solutions.Pvt. Ltd. & has been directed by Simerjit Singh.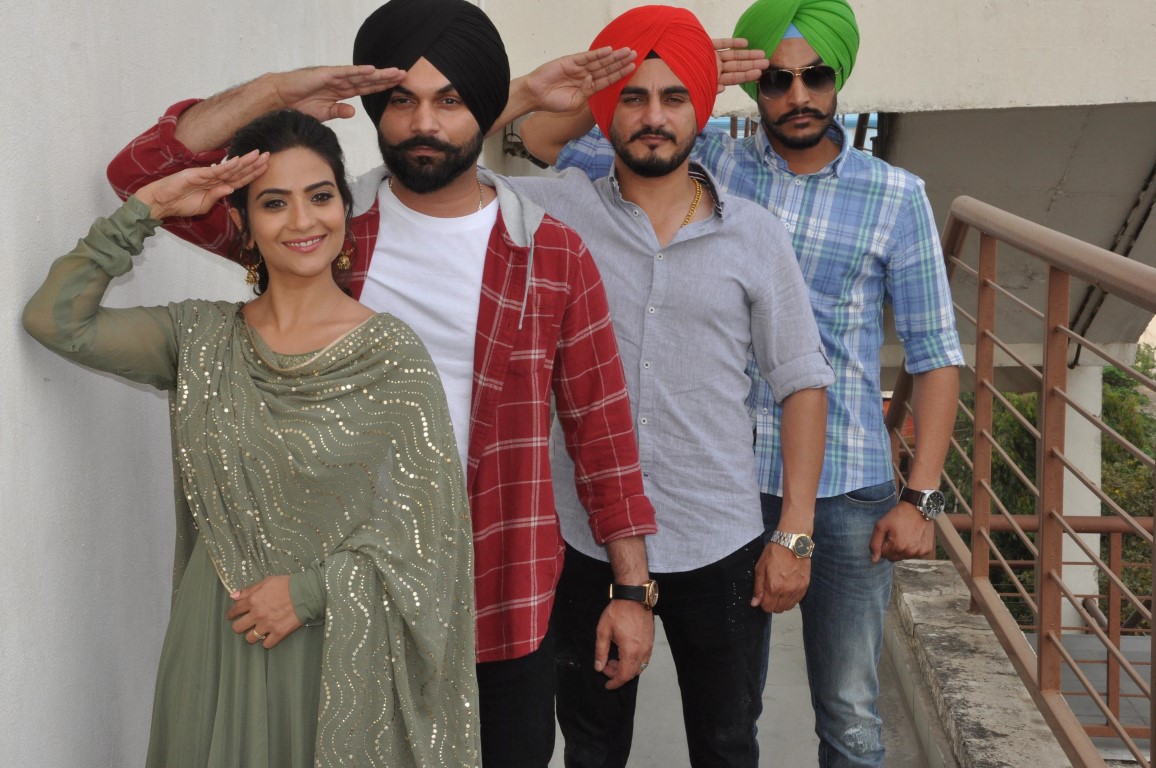 The movie is written by National Award winner for best Production design,  Raashid Rangrez,who is also Creative Producer  of the film. The cast & crew of SJS held a press meet at Wave Cinemas, Industrial Area, Phase 1, Chandigarh.
 " We have tried to take Punjabi films to a completely different level with SJS. We have roped in the renowned sound artist  & Oscar winner Resul Pookutty, to create the background sound of SJS. So our film has the best people in the business working on key aspects of the movie." Said Sumeet Singh, MD, Unisys Infosolutions.
It is noteworthy that Pookutty had shot to fame when he won the Academy Award(Oscar) along with Richard Pryke and Ian Tapp for Best Sound Mixing of the Oscar winner Bollywood hit- Slumdog Millionaire. Resul & Raashid Rangrez interacted with media along-with other members of cast & crew of SJS.
 The press meet threw some light on this much awaited movie. Director Simerjit Singh, Actors Kulwinder Billa , Rajvir Jawanda and Actress Aditi Sharma; the lead actress of the movie, Jaggi Singh; who is playing the role of a soldier & Charan Singh  were also present.The artists shared their experiences and work in the movie in great detail.
The film has a huge ensemble of star cast who'll be seen on screen in various pivotal roles. To begin with, it features the youth icon of Punjab Gippy Grewal as Subedar Joginder Singh, Aditi Sharma as the leading lady who'll be seen essaying the role of Subedar Joginder Singh's wife- Gurdayal Kaur. Apart from them, fans of Punjabi films will get to see Karamjit Anmol, Guggu Gill, Nirmal Rishi, Harish Verma, Sardar Sohi, Roshan Prince, Jaggi Singh, Kulwinder Billa ,Rajvir Jwanda, Jordan Sandhu, Sharan Maan, Charan Singh, Baninderjit Singh, Raghveer Boli and Lovleen Kaur in significant roles.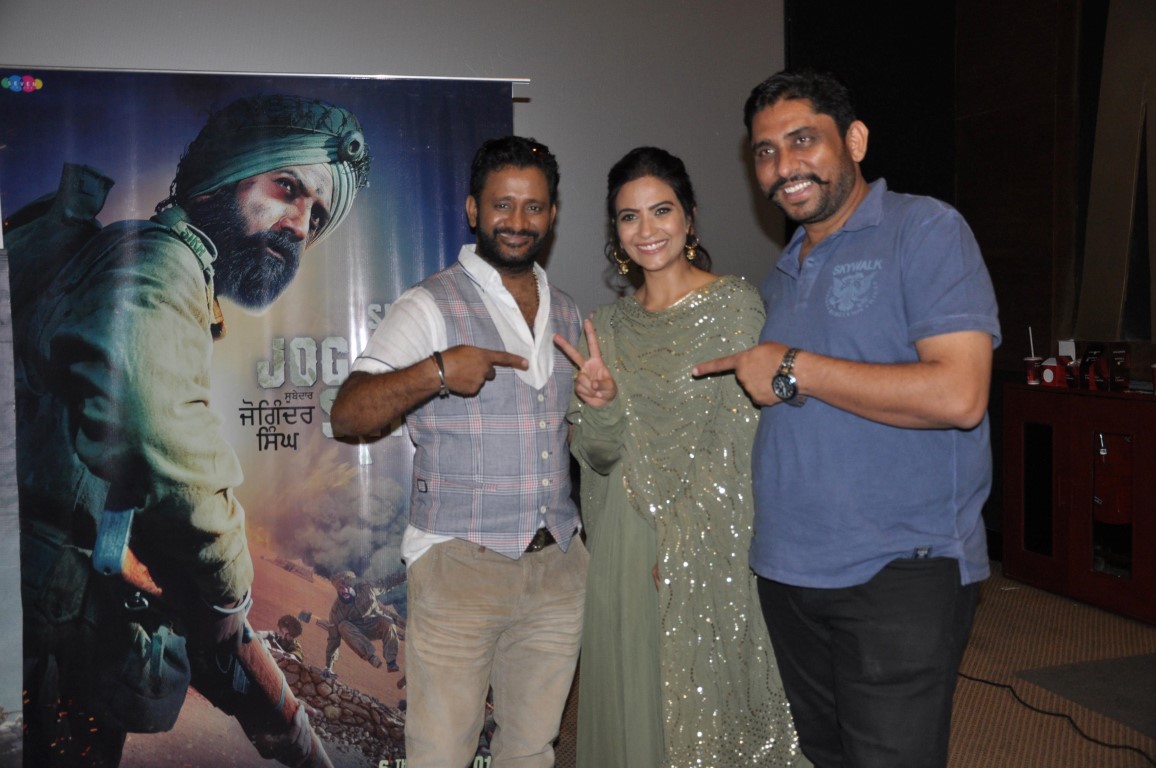 Rusel Pookutty, when asked about how he feels about being associated with the film, said, "This is not just a film for me; it is the rich history of our nation. I feel blessed to have got this opportunity utilize my skill and give best sounds to make this brave warrior of the Sikh Regiment come alive on the big screen."
While Aditi Sharma, highlighting the main aspects of movie, said, that "This film has got a detailed story-line. The audience will be impressed by the remarkable level of versatility and dedication. Various aspects of a soldier's life have been brought in the broad light with much detailing. Personally, I liked this movie for its subject, concept and the genre; I would certainly call it a blessing for me to be part of this movie."
The Movie has been shot in the locations like Kargil & Dras, Rajasthan and Assam to maintain the authenticity of the project.
Considering the movie as a must-watch, Raashid Rangrez said, "The movie is different in the respect that it is entertaining as well as informative at the same time. The actors have worked really hard which viewers will be able to see tomorrow."
 It is, indeed, the need of the hour that such powerful subjects are picked up in the wide world of cinema to communicate numerous unheard, unsaid, unopened chapters from our history, and pay homage to those unsung heroes who are not even alive to witness the fruits of their hard work and sacrifices which they made for the nation.
Subedar Joginder Singh is slated to hit the silver screens on the 6th April, 2018 worldwide.