Anurag Thakur launches 'defence wing' of AAA Bright Academy' : Amidst the shouts of "Bharat Mata Ki Jai" — Hamirpur Parliamentarian and former BCCI President — Lieutenant. Anurag Thakur launched 'defence wing' of AAA Bright Academy' in Chandigarh.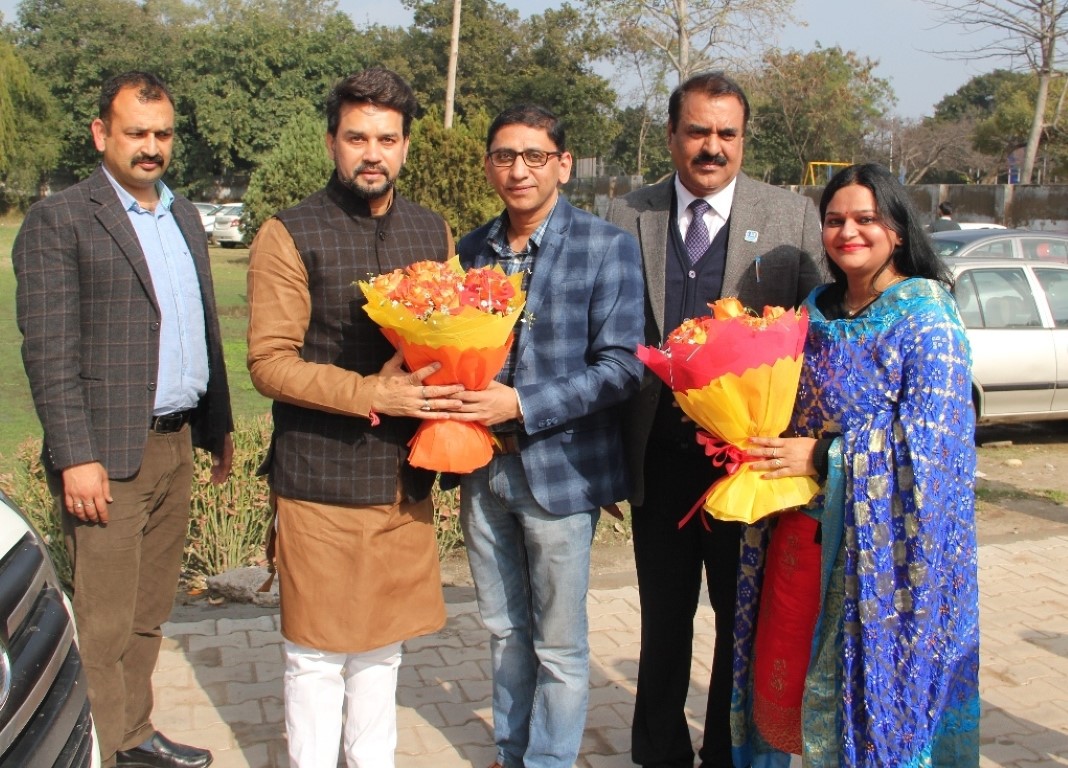 BJP MP was commissioned into the Territorial Army (TA) in the rank of Lieutenant in 2016. Academy will provide free coaching for an year to all those who want to don Olive Green uniform. For the kith and kins of deceased or victims of insurgency operations, it will provide free life long training, till the candidate makes it to Defence forces.
Emotions ran high, after the gathering of hundreds- largely Army aspirants paid tribute to Pulwama victims and observed  a 2 minute silence. Academy also organised blood donation camp and some 250 students donated blood for the cause.
Sharing his stint with Territorial Army, Lieutenant Thakur shared his journey and passion from the Uniform. "The region i come from, has an Army personal in every home. It was a childhood dream to be in in Army, but destiny had some other plans for me.
Longing to don Army Uniform surfaced from time to time, and that's what triggered me to join Territorial army even after having been in the public life as Parliamentarian. The high you get after donning the uniform is unmatchable. Though we all can serve country in different capacities, we must strive for our aim."
Exuberant, at the launch of defence vertical, AAA Bright academy Founding Director R K Mahajan said, "I am happy to see a large number of Girls today, aspiring to be part of our Defence forces. Today, when countries like Israel, send women in combat battle, our sisters are no less. AAA Bright Academy' have a reputation to live by our name.
Sensing the huge appetite of our students, to get in to the armed forces, we thought of commencing this. Purpose largely remains to serve the nation and that's the reason we are offering free course for an year. This is a small gesture from our side to help our Defense forces retain right talent."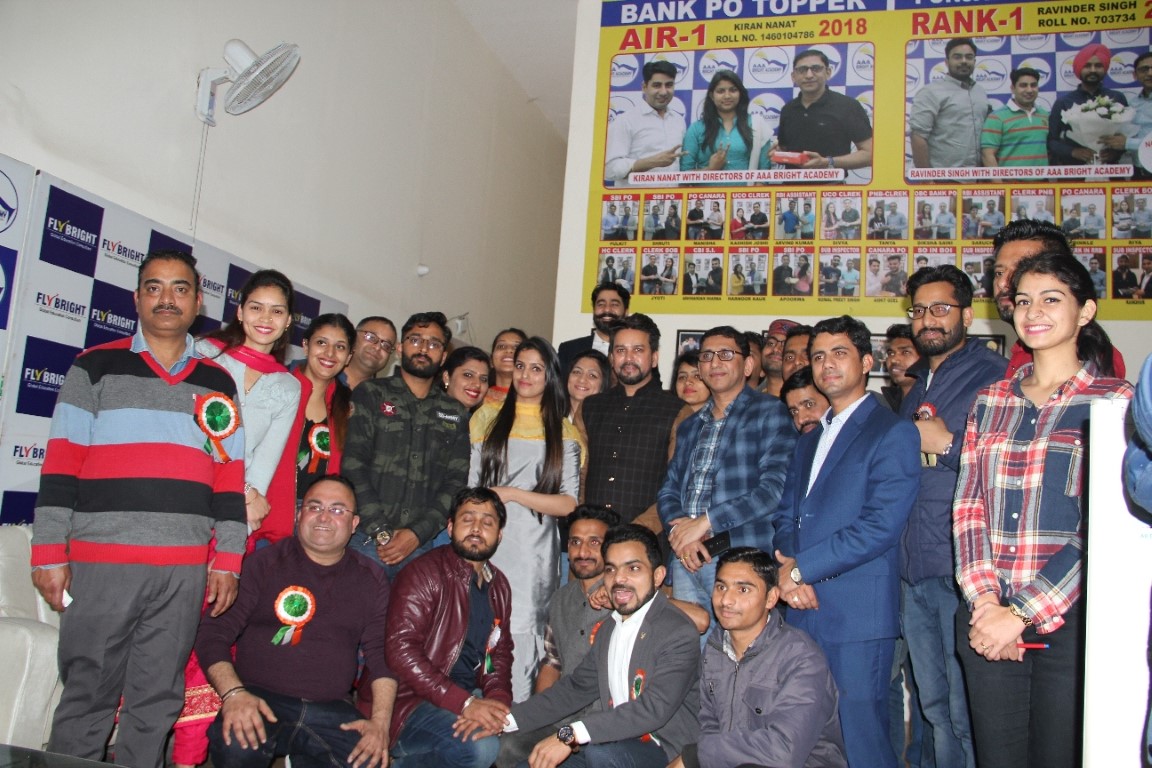 At helm of affairs was Ankit Anand,Assistant Director of Bright academy, who weaved magic on stage with his oratory, poetry and couplets, electrifying the whole atmosphere, compelling Chief guest Anurag Thakur to comment, "seems like if Ankit Ji spoke for few minutes, we all will be charged up to go to the border."
Though, nation that's coming back to normalcy, from the shadows of Pulwama attacks, the "Josh" among candidates, was all time, as many started registering for the defence course slated to commence on 7 March
AAA Bright Academy' with Eleven branches, is a pioneer and leading name in the Northern region, when it comes to preparing students for competitive exams, civil services, probationary officers and Staff selection commission. Its Founder R K Mahajan, who began his entrepreneurial journey from a small room, some 17 years back,  shot to fame after academy, produced top rankers in PO and other various government exams. "This time we set to define new standards in the preparation of defence services," an elated Mahajan told crowd in the presence of former BCCI President. Packing the conclusion "Keep up the Josh" advice.