Mann Kaur oldest athlete of the World lead the walkathon  at Chandigarh to aware women residents on International Women day
Apollo Clinic Chandigarh organised a Walkathon "Krack Kilometres for Kidney" in which World's renowned fastest Centenarian Athlete walked with Doctors of Apollo. As many as 200 Residents participated in the event. On this occasion Mann Kaur addressed the crowd and urged residents that Exercise and Healthy Eating Should be the Way of Life. According to her we should cherish  and take care  ourselves  by eating correctly and exercising. In order to keep ourselves healthy physically, mentally, emotionally, socially and intellectually, we need to be active on daily basis including well maintained diet, exercises, positive thinking and follow good habits. We need to be disciplined in every walk of life.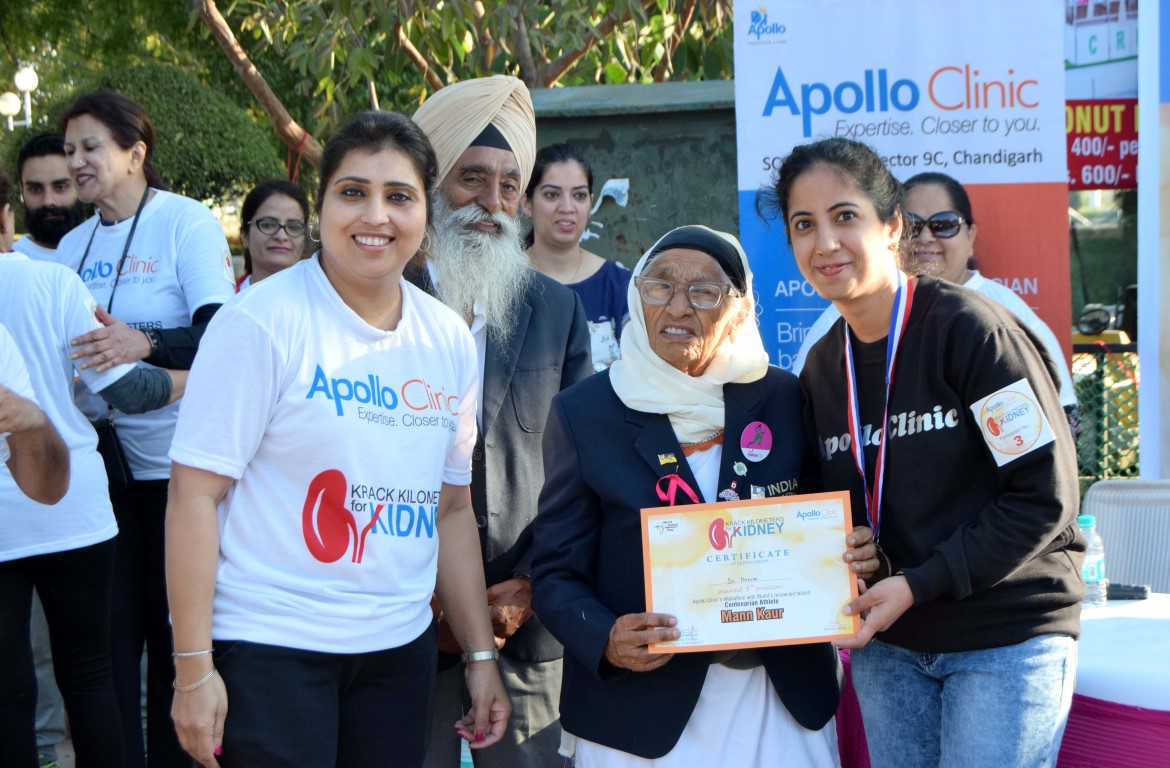 Dr. Rishi Mangat, MD Apollo Clinic urged Women who are more prone to Kidney disease and are reluctant in matters of Health to come forward and be proactive in health matters so they can fulfil their role in all Phases of Life. According to him Chronic kidney disease (CKD) is a worldwide public health problem with adverse outcomes of kidney failure and premature death. CKD affects approximately 195 million women worldwide and it is currently the 8th leading cause of death in women, with close to 600,000 deaths each year.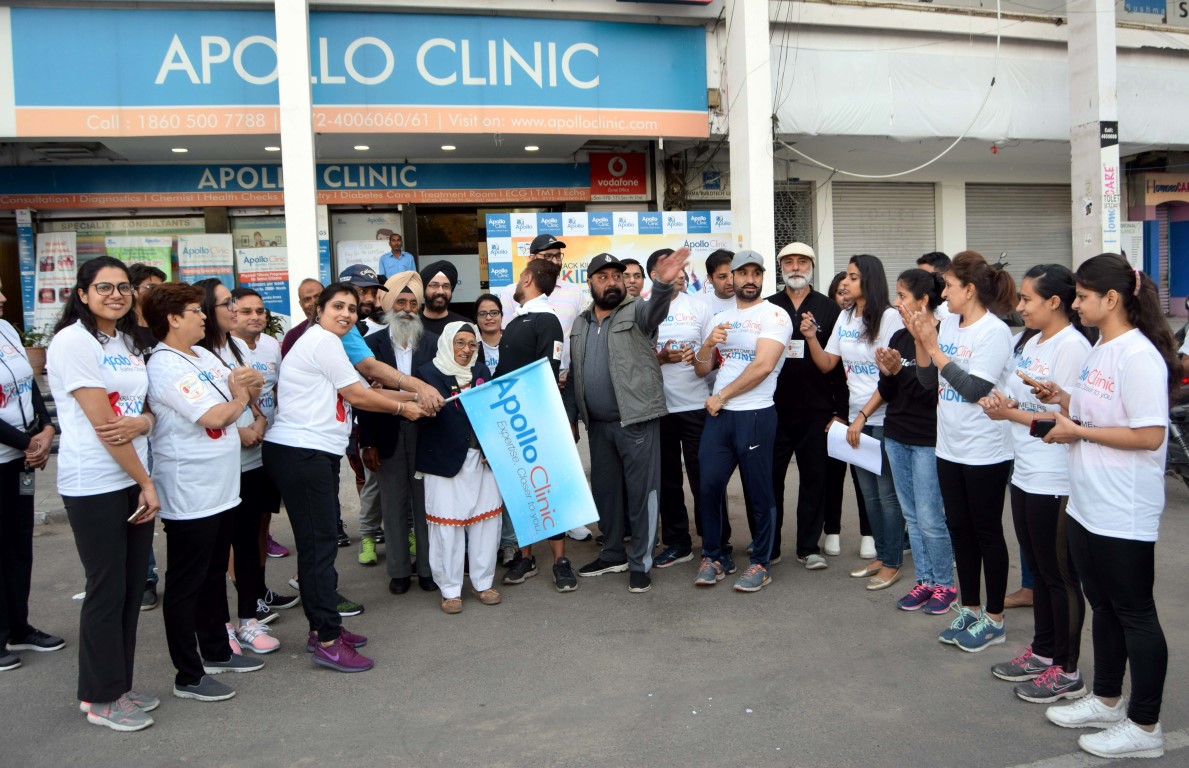 Dr. Ajay Goyal highlighted CKD is more likely to develop in women compared with men, with average 14% prevalence in women and 12% in men. However women on dialysis are less due to socio-economic reasons and less focus on women health. However, the number of women on dialysis is lower than the number of men. At least three major reasons are recognized so far, CKD progression is slower in women compared to men, psycho-socioeconomic barriers such as lower disease awareness lead to late or no start of dialysis among women  and uneven access to care is a major issue in countries with no universal access to healthcare. So he urged women to go for regular check-ups to live healthy and safe life.