Apollo Clinic Chandigarh planted saplings around the premises: Dozens of trees were planted around the premises by Apollo Clinic Chandigarh as environmental problems have been manifesting as threats to not just plant and animal species but in the shape of natural disasters, food, and freshwater scarcity, drought and diseases for the humans as well.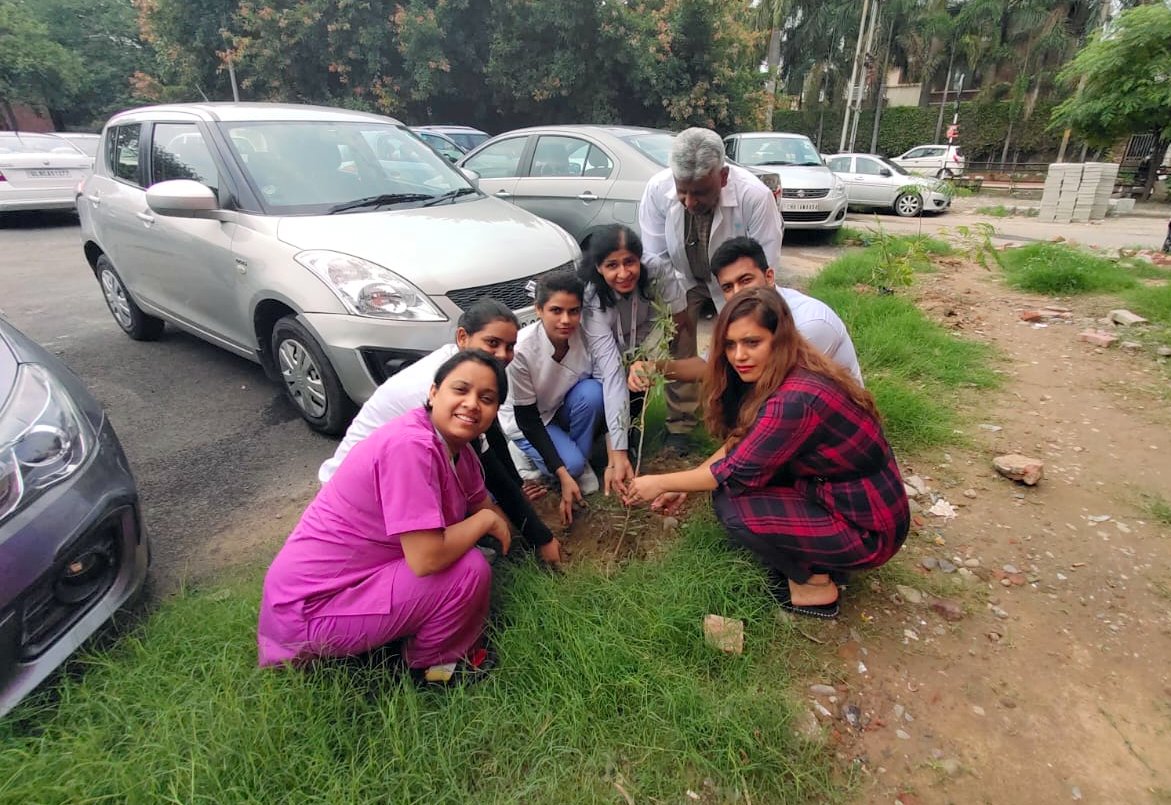 A team volunteers first cleared the wild weeds from the spots where the trees were planted.
Rishi Mangat Doctor of Apollo Clinic Chandigarh while spreading the awareness on the occasion said that most respiratory problems stem from a lack of urban green cover.
It is a fact that trees protect humans from harshest weather, provide shelter and act as filters for us to breathe easy. This is exactly why we are trying to create awareness among residents and our patients as well. Awareness through action is the best way to set an example for our younger generation," She said.
She encouraged the residents to plant more and more tree. The motto behind doing this is they have been saving lives and now they have become part of planting a life too.