App 'Gogtar' launched to bring grocery at your doorstep: In an endeavor to make seamless grocery shopping a reality in tricity, two young tricity entrepreneurs have developed the mobile application, 'Gogtar'.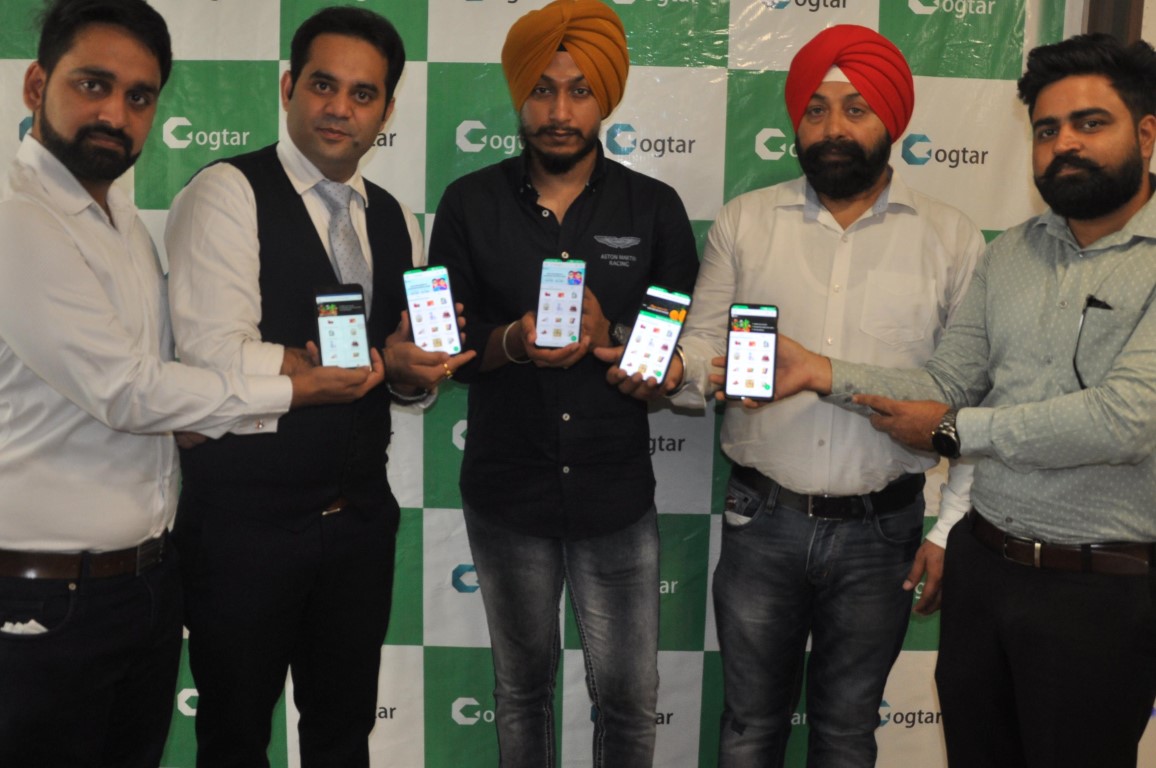 The app which was unveiled at a press meet here will enable tricity residents get their daily grocery needs delivered fastest at their doorstep.
The app is the brainchild of a 20-year-old young entrepreneur, Japsahaj Singh, a BBA student and Sumit Sethi, a 29- year-old IT professional, who were accompanied by Amarjeet Singh, Director, Ramdee Solutions, under who's banner the app has been developed.
While addressing to the media, Japsahaj said, "'Gogtar' is a unique platform, which offers a convenient grocery purchase experience to the customers sitting at home and at their fingertips. It's a hassle free system as one does not have to counter crowded markets, long queues at convenience stores etc".
 'Gogtar' is the easiest way to order groceries and offers a wide range of grocery items. Fresh vegetables and fruits too can be ordered. The app provides the facility to order daily need items like bakery, personal care, dairy, tea – coffee, beverages, snacks, biscuits, instant food etc.
Japsahaj further adds, "The USP of the app is that the items will get delivered to one's doorstep in less than 30 or 60 minutes average time, depending on the customer's location."
'Gogtar' is a reliable platform, which brings all core offerings to the customer's doorstep with no minimum delivery amounts and also comes with exciting offers.
Speaking on the occasion, Sumit Sethi (IT Head) of the Gogtar app explained, "We understand the thriving need of business solutions in industry and 'Gogtar' incorporates cutting edge technology and innovation in a simple to use way."
He further explained that Gogtar provides business-to-business and business-to-customer solutions. B2B solution empowers and deals with the various processes in business, which tends to sell products to another business. And Business-to-customer is the best way for the promotion of services and products among customers.
"We plan to expand the app to include a full-fledged online shopping facility across product genres soon. It will be a good beginning as not many apps have been made by tricity entrepreneurs which encompass so many different facilities at a single digital place. Gogtar is envisioned as a leading online shopping application." Said, Amarjeet Singh.
Not just grocery, Gogtar also offers a marketplace to buy new products and sell old furniture, properties, cars, mobiles, electronics, fashion products etc.