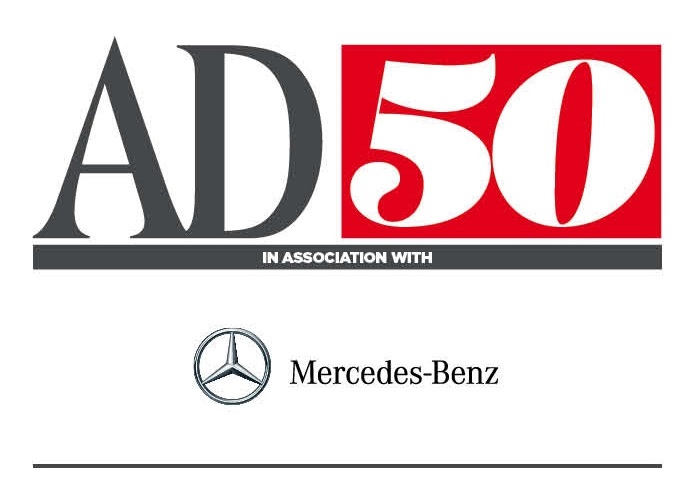 NewZNew (Chandigarh) : To mark its third anniversary, Architectural Digest (AD) India, the ultimate design bible published by Condé Nast India, celebrated the most influential names in architecture and design for 2015 with the exclusive AD50 event at the JW Marriott Hotel New Delhi Aerocity today, in association with Mercedes-Benz. The event was supported by Nilaya by Asian Paints and QUEO Luxury Sanitaryware along with Bloomberg TV India as television partner. The specially curated list is the second edition of AD50 that features reputed and established personalities from the industry, like Balkrishna Doshi, Hafeez Contractor, Sameep Padora, Sandeep Khosla, Shimul Javeri Kadri, Niels Schoenfelder, Rahul Gore and Sonal Sancheti, and Pankaj Vir Gupta and Christine Mueller Gupta among others.
Since 1990, Architectural Digest (US) has been naming the world's finest architects and designers to a select group known as the AD100. An arbiter of excellence, this exclusive list recognizes established icons and innovative pioneers whose work is as inspiring as it is influential. Having brought the concept to India last year, this second edition of AD50 is a comprehensive look at the most important names in architecture and design, and recognizes the contributions of people creating the most interesting buildings, interiors, art and products in India and around its borders.
The evening saw the presence of personalities from the design, interiors, architecture and fashion communities.
Speaking on the occasion, Manju Sara Rajan, Editor, Architectural Digest India said, "This time, for the second edition of the ambitious AD50: the list of the most influential names in architecture and design for 2015, we decided to broaden our horizon and narrow our focus and so we went looking for interesting projects and edgy design firms across our borders, in markets largely unexplored—Pakistan, Bangladesh and Sri Lanka. Since its launch, AD India has featured significant work from Sri Lanka and Bangladesh. It was only right that we include architects from these two countries as well as Pakistan in the AD50 list! As for the others on the list, they are truly inspired individuals and firms who have produced some spectacular work. All this comes alive in our anniversary issue. We are proud and thankful to you, our readers, for joining us in this successful journey of three years."
Mr. Eberhard Kern, Managing Director and CEO, Mercedes-Benz India, said, "Mercedes-Benz has been a trend-setter in terms of design prowess and our new design language has been able to capture the pulse of customers across the globe. Our products are the epitome of ultimate luxury and technological innovation and have been avant-garde and timeless in appeal. It is hence no secret that Mercedes-Benz has been winning some of the most coveted design awards like the Red Dot awards regularly, over the years. We are launching two such most stylishly designed cars from our portfolio, the E-Class Cabriolet and the CLS 250 CDI. In AD 50 we witnessed the same passion to achieve excellence in design, as it is an evolved platform to recognize 50 most influential names in Design and Architecture. We are glad to be associated with Condé Nast India and take this association further this year as well."