NewZNew (Chandigarh) : Riding on the wave of success, AskMeGrocery.com, one of the fastest-growing online grocery platforms in the country, today announced its plans of touching a 100 cities across India by the end of 2016. The company is also planning to launch online properties in Pharma products and Perishable Groceries.Competing directly with the top industry players, AskMeGrocery.com aims to grow its platform with presence in 80 cities within next 3 – 6 months. With a promise of delivering grocery below MRP at the doorstep, the AskMeGrocery team has successfully brought together a healthy roster of offline merchants to list their SKUs online providing consumers with more choice and convenience.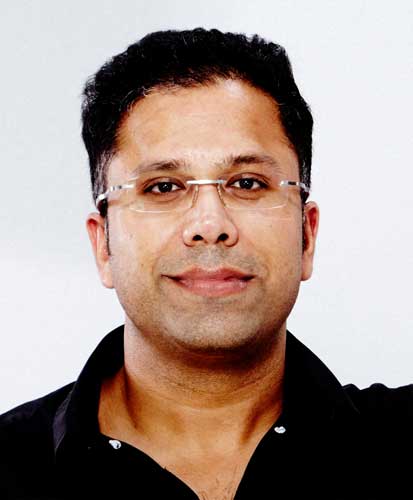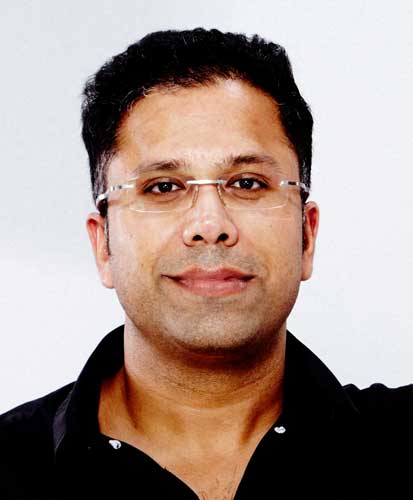 "65% of overall retail in India is grocery in some shape or form"and yet online models for grocery buying in India are yet to emerge. AskMe has chosen a tough path but consumer adoption so far have been exciting. The biggest change drives are: branded grocery contributing majority share of the basket rather than unbranded (few years ago) which has allowed online grocery platforms such as www.askmegrocery.com to emerge.
Speaking on the development, Mr. Manav Sethi, Group CMO & Head Digital Strategy, AskMe said, "On-demand delivery is becoming a trend in India primarily driven by the consumers' desire for convenience and quality and we wish to set higher benchmarks in the industry. In today's fast-paced world, the most valuable thing is time and convenience. Combined with our existing assets to deliver a seamless shopping experience, we have partnered with local kirana stores to deliver fresh quality products at competitive prices with great costumer service."
"AskMeGrocery offers most convenient way to buy groceries and other household items to the customers and our expansion is only a reiteration of our commitment to focus on creating a platform where customers can find, discover and buy any household item", further added Mr. Sethi.
AskMeGrocery has created a hyper-local delivery model which picks up the products from a Kirana store and the delivery team executes the order. With an aim to support online retail business and enhance the customer and seller experience, AskMeGrocery has brought local kirana stores on board to address the growing demand for online grocers. For example, Delhi is serviced by 24 hubs and when there is a request from a consumer of a particular location, the brands' algorithm figures out which hub will service it and the request is serviced. Each hub has a relationship with 4-5 kirana stores.
"This is true blue Omni channel strategy where offline Kirana stores have witnessed humongous growth online with zero investment in digital. Infact in certain cases they have witnessed 2X growth in sales within 2 months of going live on www.askmegrocery.com." said Manav Sethi, Group CMO & Head Digital Strategy, AskMe.
This model is extremely flexible and rapidly scalable in adding more merchants & SKU categories as demand grows both nationally & locally. Delhi NCR alone now boasts of 30 hyper-local hubs with 25000+ SKUs. Currently, with 200 live hubs, AskMeGrocery aims to double the hubs by the end of 2016. ASKME intends to leverage its brand & infrastructure to cross sell & upsell grocery online to all its existing & potential consumers.
AskMeGrocery's core strength is to give consumers a regional flavor, a bouquet of local brands, popular products for a particular locality. The local offering is bundled with trust of quality and lowest pricing. We offer consumers a complete marketplace experience, featuring products including grocery & staples, fruits & vegetables and household goods. With over 300 local brands partnering with ASKME, the platform is a true blue offline-to-online strategy that brings in local Kirana stores online thereby creating significant monetization opportunities for them.AskMeGrocery plans to increase the no of brands to 3000 by the end of 2016.
"Consumer is agnostic where his branded grocery is coming from as far as it is delivered at his doorstep at same or lower price point. Also 30 minute delivery may not even be a consumer and hence AskMeGrocery refrains from that race as it taxes the business model unnecessarily. Second, time pressed busy couples don't have luxury and motivation to stand in long queues at billing counters. In online world this makes customer acquisition cost much lower because of repeat visits provided basic consumer experience is taken care of across the value chain: website/app, procurement & delivery. And thirdly, asset light hyperlocal business models which are modular and demand elastic are proving to be viable & scalable." , said Manav Sethi, Group CMO & Head Digital Strategy, AskMe.
AskMeGrocery has currently been able to achieve 20,000 deliveries per day. Our Fulfilment rate is close to 99% and we see 1% cancellation on our orders. Also fill rates are more than 98% due to our unique business model.
AskMe entered into the grocery marketplace in 2015 by acquiring BestAtLowest.com and with a year the online website became one of the fastest on-demand grocery delivery service providing convenience, on-time and on-demand delivery to its customers. AskMeGrocery has become one of the fastest growing online hyperlocal grocery platform which connects the consumers directly with the local vendors and supermarkets to provide necessities to the masses.