NewZNew (Zirakpur) : Atticus International School held a ceremony to mark graduation of pre-school children into Kindergarten. The tiny tots donned flowing graduation gowns , held miniature diplomas & walked the ramp.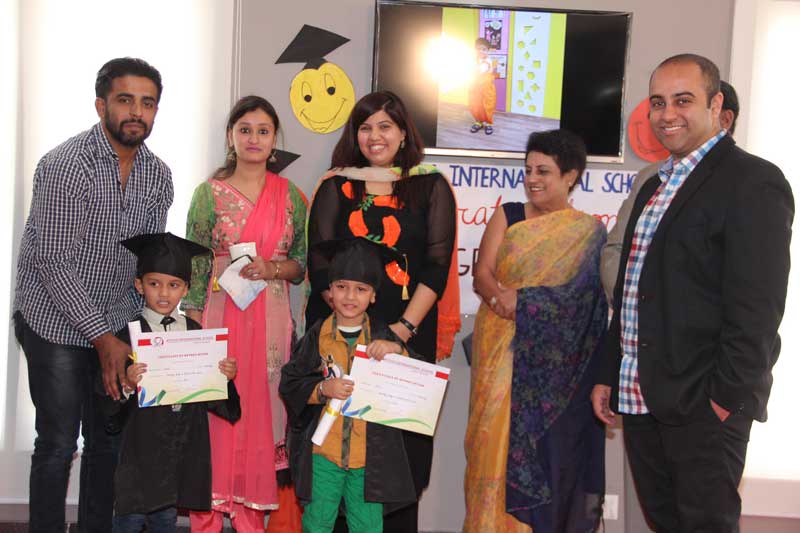 "The passage to kindergarten was marked in style. The graduation to kindergarten is an important transition on a child's path to life-long learning and making a big deal about it builds their confidence. At Atticus international School there is an emphasis on vigorous training on learning how to take and pass standardized tests to move in to the next grade level."said Dr Ashish Sharma, Director.
A traditional graduation procession was held. After which the children entertained parents, grandparents and friends with a selection of songs & dance. The high point was the ramp walk by tiny tots sashaying in style on stage. Diplomas were then handed out amid loud applause by teachers and parents.