"To reach any destination is not so difficult, only man has to make habit of a little walk "
Though he was born in a middle class family, he set a goal to makes a habit of walk and adopted a way of struggle and hard work. It is the belief of the Atul that he is giving importance to each and every person coming in the way of his journey of the life, those who are good always gives you company and those who are not good gives you a lesson. On the reaching on the peak of the success, this height is a inspiration for him for a new beginning.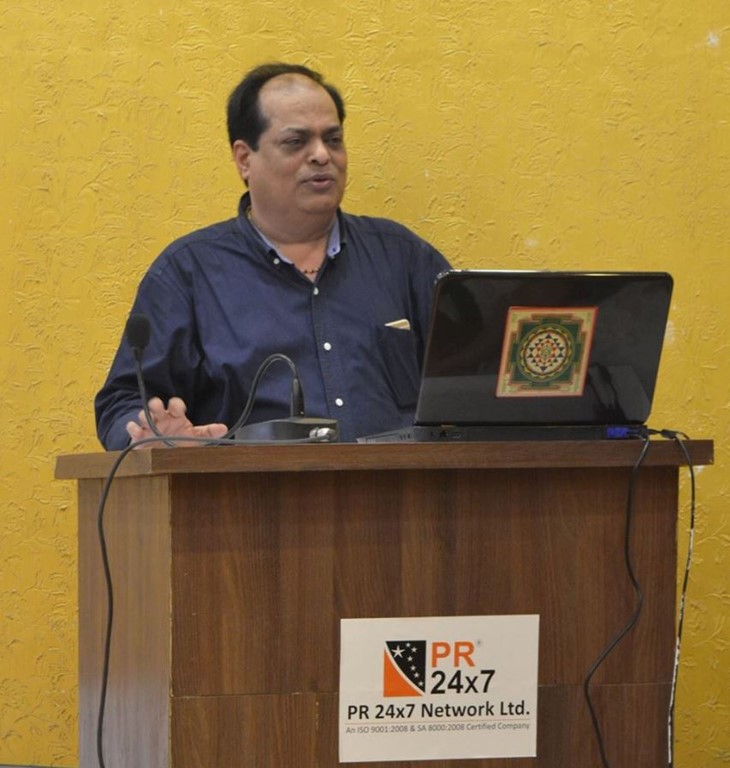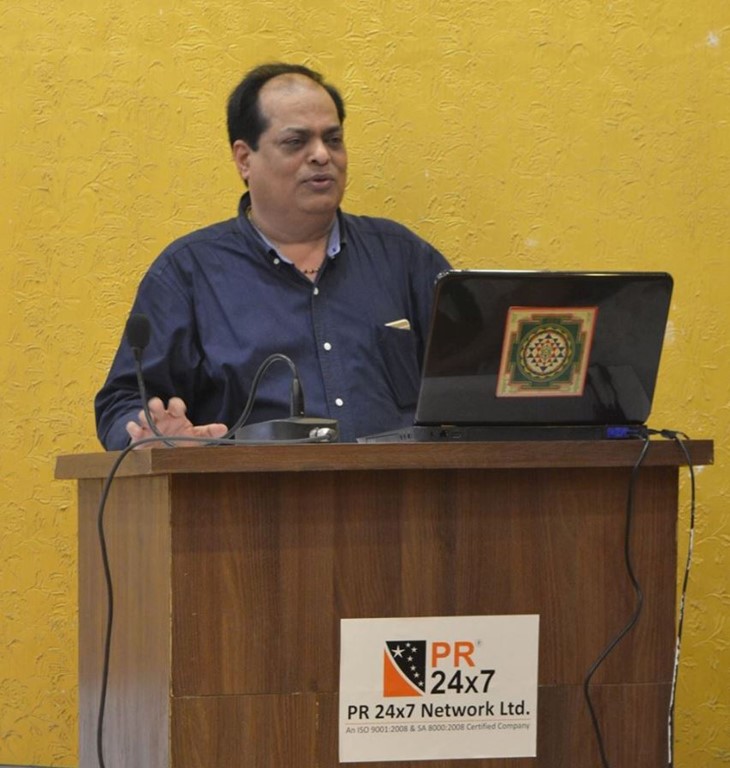 In the year of 2001 Atul Malikram established PR24X7 and started his journey alone. Rest is the history. His associated join him simultaneously and they together formed a Caravan. At present centers of   PR24X7  are operating in more than 46 cities of 18 states, where a trained team of more than 125 employees is working round the clock to provide relevant news to the readers at their tea table. It is also providing its value based services in the field of image building, brand making, digital communications and analysis to increase the volume of the business of its esteemed customers.
The prime motto of the company is to fully satisfy its customer through its dedicated work. Since the inception of the company, with his vision, hard working and determination Atul has achieved a extraordinary growth rate of 1500% and put turnover of company up to 80 million. He is following the NEW INDIA vision of the Prime Minister Narendra Modi and having a plan to achieve a target of Rs. 222 million upto 2022. To accomplish his dream he is constantly working and updating the company with changing time.
Being a leading company of Hindi speaking area PR24x7, has bagged prestigious Chankya award and Quality mark award of best PR Company of the north India.  Growth story of Atul is not limited upto PR24x7, with his passion and hard working Atul has also worked successfully in some other fields which show his multi dimensional personality and also reflected his feeling to provide contemporary services and facilities to his customers. Customers are important part of any business and service and keeping in view this philosophy, Atul always gives important to the satisfaction and progress of his customers. Due to his philosophy customers of various fields came forward and accept his services and now they are fully satisfied with his customer based services. To keep customer satisfied, it is an important factor to first keep happy and satisfied own employees. By following this fact, Atul is making help and extending his all time support to his employees through various staff welfare programmes and also acting as a responsible guardian of his staff. He is interested to upgrade by providing essential support to promote his employees. A office boy who appointed for dusting of his office shown his interested in computer operating , Atul keenly fulfill his requirement by providing him facility to learn computer operating in his own office and now the same boy is working as a computer operator with utmost satisfaction. It is a other side of Atul who knows that satisfied employees and satisfied customers are essential aspects of his commercial success.