Avkash Mann's latest Track 'Tere Vaaste' Launched on VYRL: VYRL Originals is pleased to welcome the newest artist Avkash Mann into the VYRL family.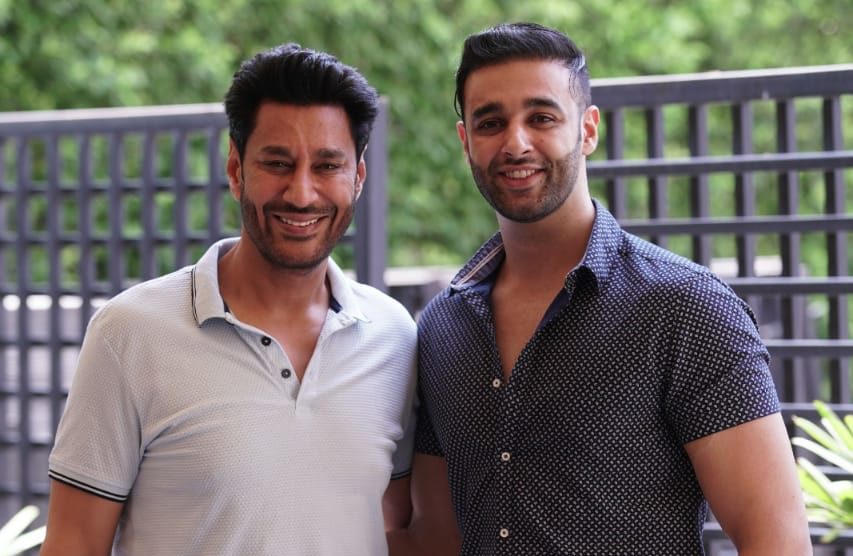 The son of the LegendaryPunjabi singer, actor and producerHarbhajan Mann, Avkash is all set to make his mark withTere Vaasteamong music fans.His international debut single, "Away" was a huge success and well received world-wide gaining a spot in the acclaimed American Top 40.
Having a music background, Avkash took early interest in the art by attending The Langley School of Fine Arts and New York Film Academy.
Tere Vaaste breaks the stereotype of a typical Punjabi song, giving the listeners a fresh tune andflaring the power of varied emotions of love. The song has an EDM vibrancy laced through-out with Avkash'spowerful vocals complimentingthe heavy bass texture.
The melodious track exemplifies succumbing to love and surrendering to that one special person who means the world to you.
The stunning music video is shot in Belgrade, Serbia and captures the picturesque architecture and beautiful people of Europe. The song is produced by Rohan Malhotra, lyrics are written by Harmanjeet with composition and vocals by Avkash.
VYRL Originals continues to spearhead non-film music in India and givesthe audience a flavor of varied styles and genres of music.
Elated on the release, Avkash Mann said,""Music is a way of life. It's so constant in my life with all sorts of music, genres and languages. I'm blessed to have this opportunity to begin my journey in the domestic market with a Punjabi song, which happens to be my mother tongue and which I have a legacy in. It's not just my father, my great grandfather was a poet and a singer as well; and carrying their legacy forward means a lot to me. With that in mind I want to make music that's progressive, interesting and fun. That's my attempt to do something unique, something substantial for the industry and I'm extremely excited to partner with VYRL Originals for this journey".
Excited on his son's release, Harbhajan Mann said, "Showcasing one's music and art to the word is every artists dream and goal and this is especially beneficial and uplifting when they have a team that believes in them.
When such true forces align there is always a great outcome. Avkash is a young fresh talent aligning with VYRL Originals who believe in giving great exposure to young talent and new music and I am really excited for the world to witness new kinds of Punjabi music with this collaboration".
Excited on the release,Vinit Thakkar, Senior Vice President, Universal Music Group India & South Asia said, "We at VYRL Originals welcomeAvkash Mann toour VYRL family. Avkash is a trailblazing young artist whohas the potential to appeal to audiences across geographies. His unique sound coupled with his passion for music compliments our endeavor at VYRL. Punjab has been the hotbed for non-film music, and we are happy to bring a clutter breaking Punjabi track from VYRL for fans of Punjabi music across the globe."
VYRL Originals – An EMI Records India Property:
VYRL Originals is EMI Music India's latest music property created to promote independent non-film music. This unique property is once again led by noted film director Mohit Suri – known for his excellent taste in music.
Mohit will be curating every aspect of each track that is being produced. Right from the composers, lyricists to the singers, each of them has been carefully worked on and handpicked by the director himself. The soundwill be in line with contemporary Bollywood music with great production values, albeit without the canvass of a film.
The tracks under VYRL Originals will be launched simultaneously across every streaming service – in India as well as Globally – and will sit amongst today's popular Bollywood songs giving the music lover a seamless listening experience.
Know More About Avkash Mann
AVKASH MANN is a trailblazing young new artist who is defying usual artistic conventions, following a path set out for himself to make a resounding mark on the entertainment industry.Son of legendary Punjabi singer and actor, HARBHAJAN MANN; AVKASH was born in Canada, completed his primary education in Punjab and later moved back to Canada for further education.
Following in his fathers' footsteps, AVKASH MANN took a great interest in the arts. After spending his educational years and graduating from prestigious institutes such as the LANGLEY FINE ARTS SCHOOL, University of Toronto, and the NEW YORK FILM ACADEMY, AVKASH MANN has a veritable foundation and training in the arts of singing, acting and writing, with the ability to deliver high powered performances indistinguishably in English, Hindi and Punjabi alike. 
To kickstart his musical journey, AVKASH MANN began to learn music whilst in Canada and then decided to undertake classical music training in India all whilst perfecting his acting skills in Mumbai. AVKASH MANN's debut single 'AWAY' was released by renowned Independent Artist Distributor AWAL, who selectively choose their roster through the merit of an artists' music quality and marketability.
Joining a roster of other highly successful independent artists in the international entertainment arena such as LAUV, R3HAB, amongst others several others, 'AWAY' received placements in over 250 playlists on Spotify, including the prestigious American Top 40 hits.
With his passion for music cemented, AVKASH prides himself on creating quality diverse musical content, be it Punjabi, Hindi or English music and can sing, compose and write his own material with his debut single being a prime example of his talents. Respectfully honoring his fathers' legacy, AVKASH MANN continues to embark on his own individual artistic journey on his own terms.