Kulbir Singh Kalsi : Punjab Lalit Kala Akademi and DAG Modern screened an award winning film and organized a Discussion session between viewers and Abhilasha Gaud from Delhi, an expert on films on artists. Interestingly the film was screened amidst the original art works in the ongoing exhibition – India Modern, in which 57 artworks by 41 most significant artists of India are displayed at the Punjab Lalit Kala Akademi art gallery including a canvas by Krishen Khanna.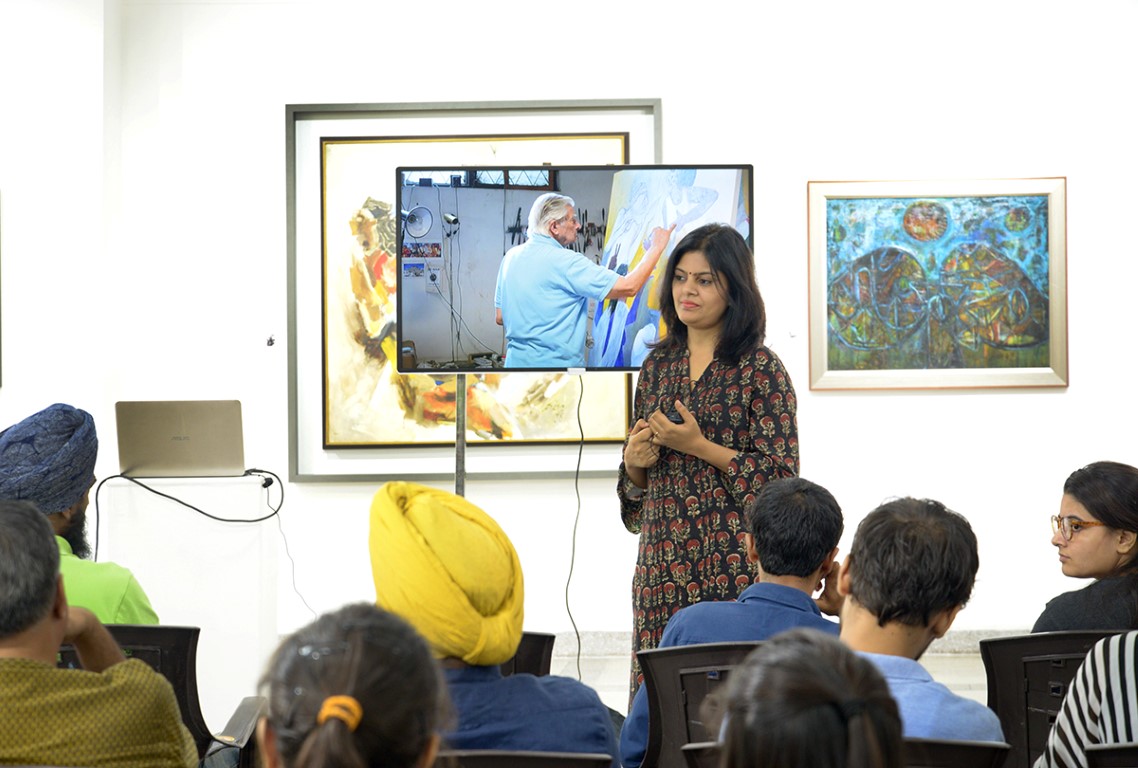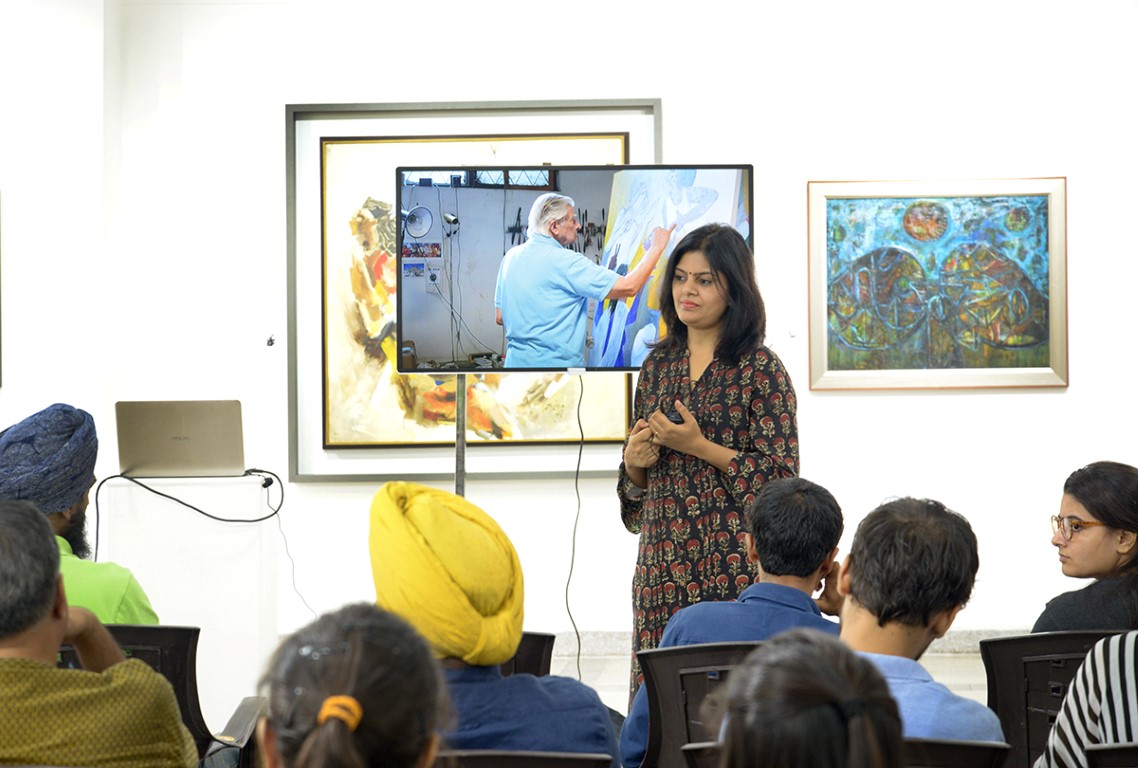 Viewers watched the artist at work along with insights into his creative space while painting his very large and famous canvas – A Far Afternoon.
A Far Afternoon: A Painted Saga by Krishen Khannais a feature documentary directed by Sruti Harihara Subramanian and produced by Piramal Art Foundation.
Recipient of the 2016 National Award for Best Art /Cultural Film, the documentary is the filmmaker's attempt to capture the artistic process involved in the creation of the eponymous art work by veteran artist Krishen Khanna. Presented in five parts, the documentary also features art historians and fellow artists, including  Gayatri Sinha, Ranjit Hoskote and A. Ramachandran, talking about Khanna's artistic techniques and his contribution to Indian modern art.
The film carefully traces Khanna's influences, his memories of Progressive Artists' Group – one of the most important collectives to emerge in Indian modern art – his obsession with Indian marriages and baraat processions, which led him to create an entire series on the band wallahs.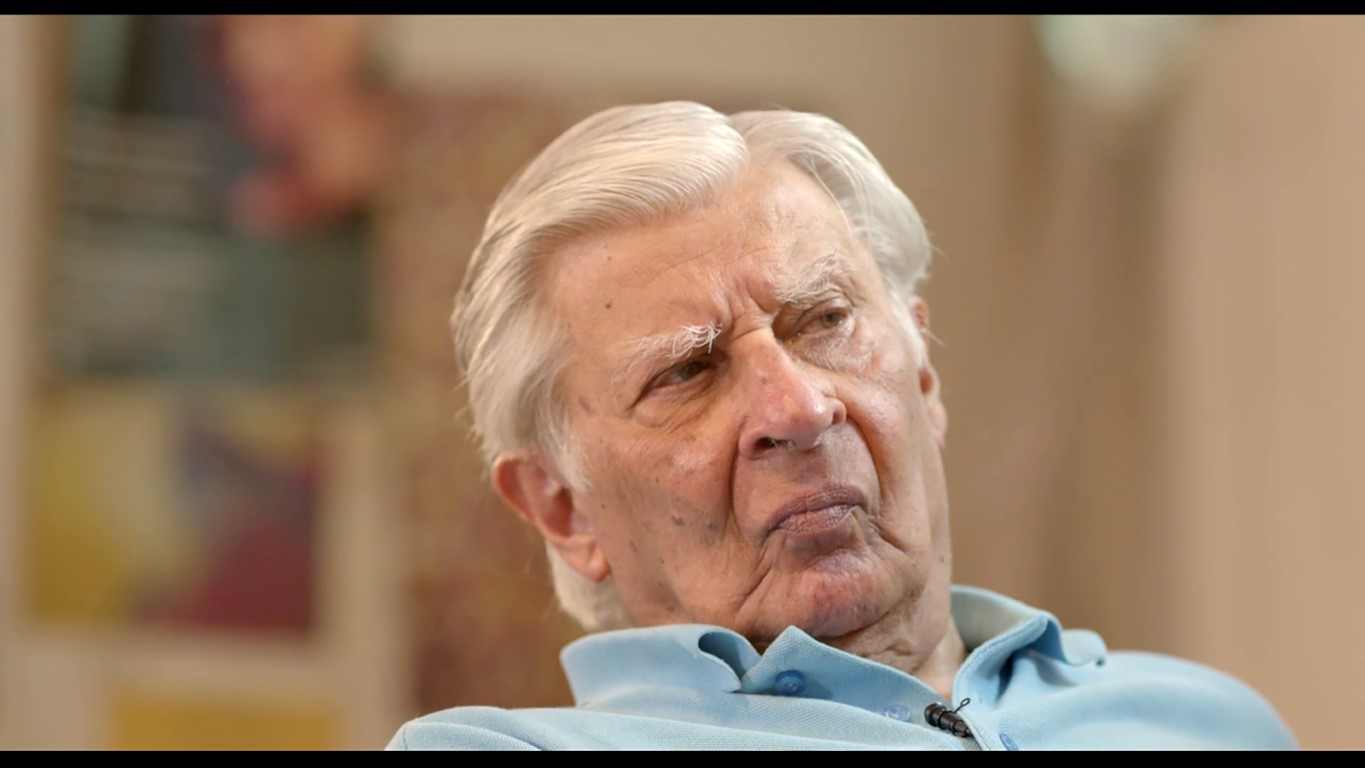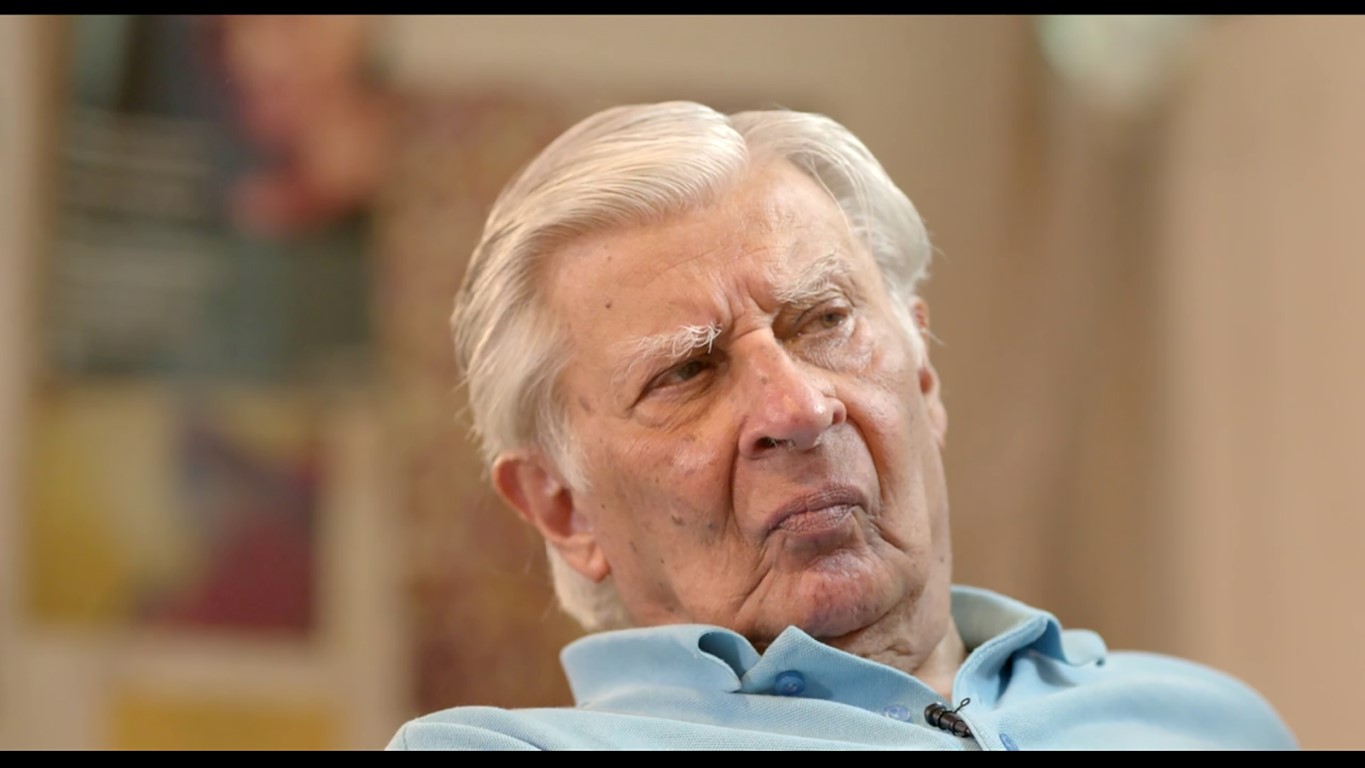 In a career spanning over fifty years, Krishen Khanna has established himself as one of the most prolific and influential painters in the Indian art landscape. The film delves into those influences that eventually rendered themselves on canvas, while also capturing the artist's process of creating a five-panel painting, titled A Far Afternoon.