Awfis opens its 1st centre in Chandigarh Know more about Contact and Location : India's largest shared workspace provider, Awfis has launched its first co-working space in Chandigarh with a new state of the art centre in Zirakpur, Mohali region, banking on the city's urban infrastructure, design and booming industrialization.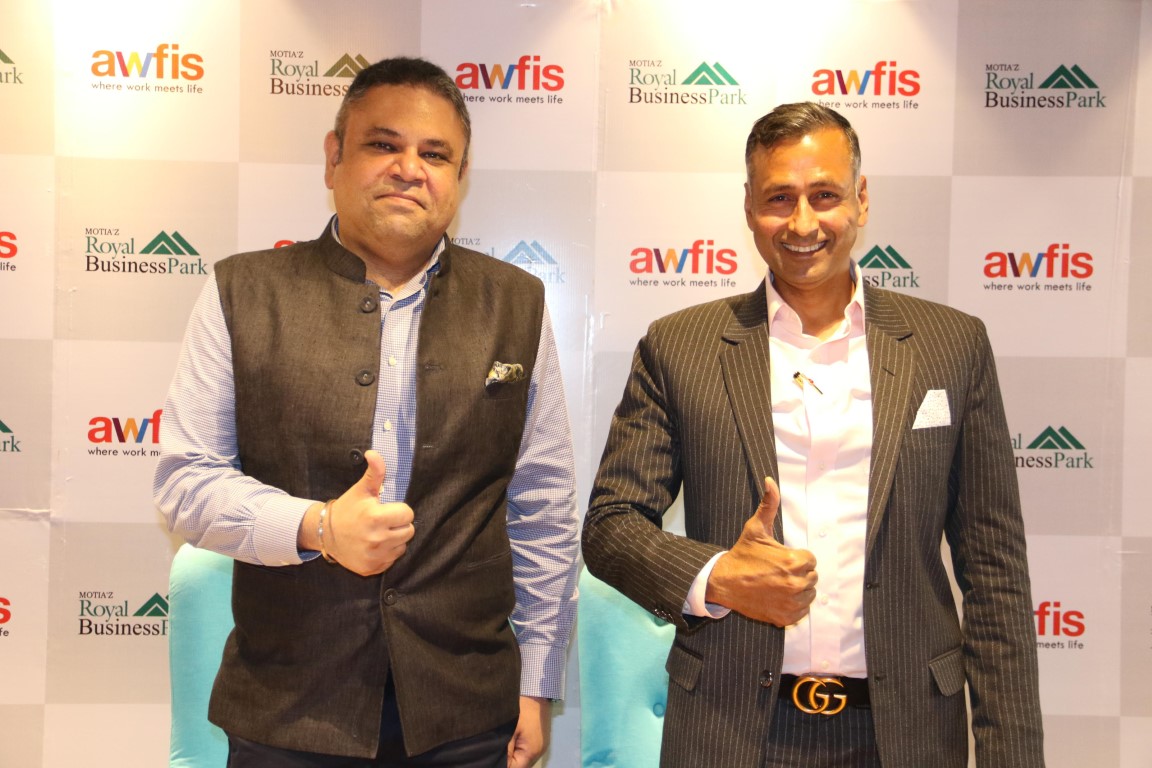 The co-working facility is spread across 15,000 square feet and is capable of seating over 300 customers. With a sound foundation in place, Awfis now intends to build on this growing momentum in Chandigarh and eyes to expand further in the region in the next 10-12 months.
Awfis, with an already deep penetration across key metros, aims to create a strong ecosystem for corporates, SMEs and Start-ups to nurture the spirit of innovation and enterprise in the emerging Indian cities as well. Addressing the demand for Grade A offices, Awfis has now built a network of professionals and business communities through its convenient, collaborative and dynamic work environment.
The avant-garde centre in Chandigarh provides leading and budding companies a great avenue to work and expand their businesses. The city's commercial infrastructure is moving towards the new age corporate space utilization, while creating a productive work ecosystem. With major clients having already signed up to operate out of Awfis' centre in Zirakpur, Awfis continues to provide not only a business focused workspace but also an affordable set-up with the opportunity to collaborate, network and grow.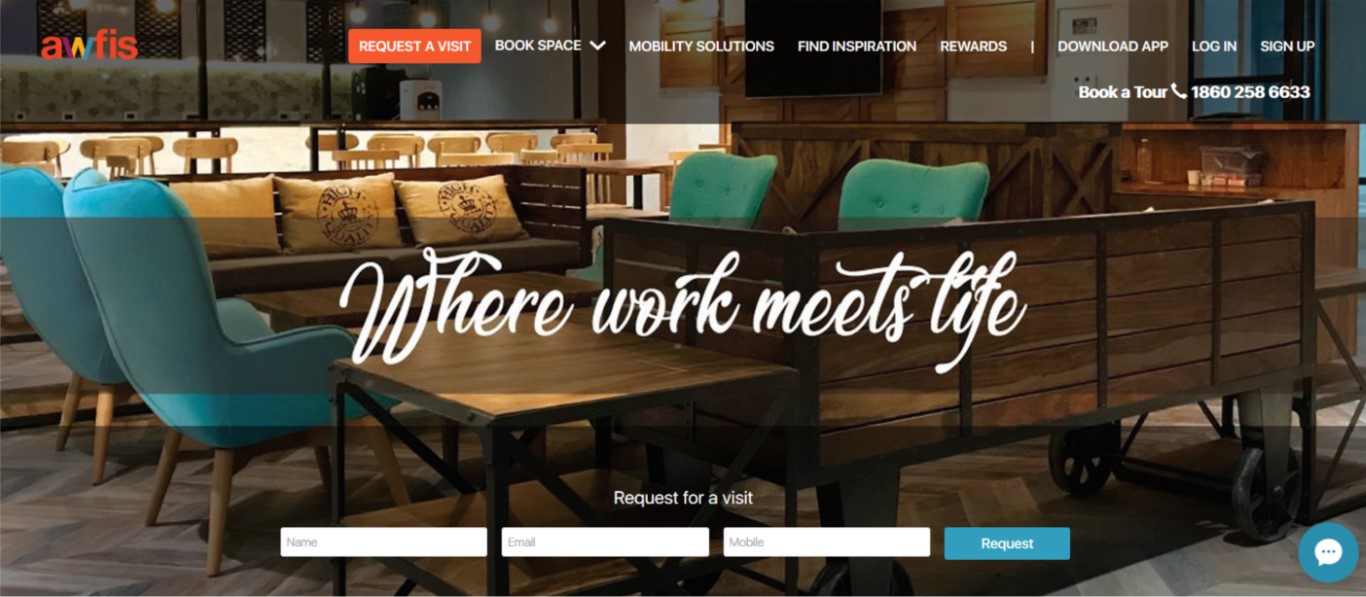 India's largest shared workspace provider adds a new centre in Motia'z Royal Business Park at Chandigarh-Ambala Highway, Zirakpur
Mr. Amit Ramani, Founder & CEO, Awfis said, "Coworking became a global phenomenon in 2010, but it's only in the past 3 years that the demand for shared workspaces in India has seen unprecedented growth. Tier 2 markets are projected to grow to 8.5mn seats by 2020 owing to the steady growth of entrepreneurial spirit in these cities, thereby, creating the demand for affordable Grade A coworking spaces. Being one of the most well-planned cities, Chandigarh is leading the trend among the emerging cities of India. We are confident that our futuristic and uniquely designed workspace will facilitate growth across businesses and we are excited to be the pioneers of the workspace revolution in Chandigarh."
Sumit Lakhani, Chief Marketing Officer, Awfis shared, "Tier 2 cities are geared to lead the next wave of economic growth of India in the coming years and are providing a favourable environment for start-ups, SMEs & large corporates to either set up their base or expand their footprints. We are delighted to open our first centre in Zirakpur which gives us great encouragement to enhance our reach and raise the bar for workspaces in one of the fastest growing cities of India."
Mr. Labh Chand Mittal, Director, Motia Group said, "At Motia group, we have always exemplified innovation through our real estate projects. Continuing this trend, we are extremely excited to be associated with Awfis to open their first coworking centre in Zirakpur. The emergence of coworking spaces in the city is a testament to its growing economy and entrepreneurial aspirations. With Chandigarh's current growth trajectory only moving upwards, it makes for an exciting time for all stakeholders to witness the region's sharp economic progression in the coming years and beyond."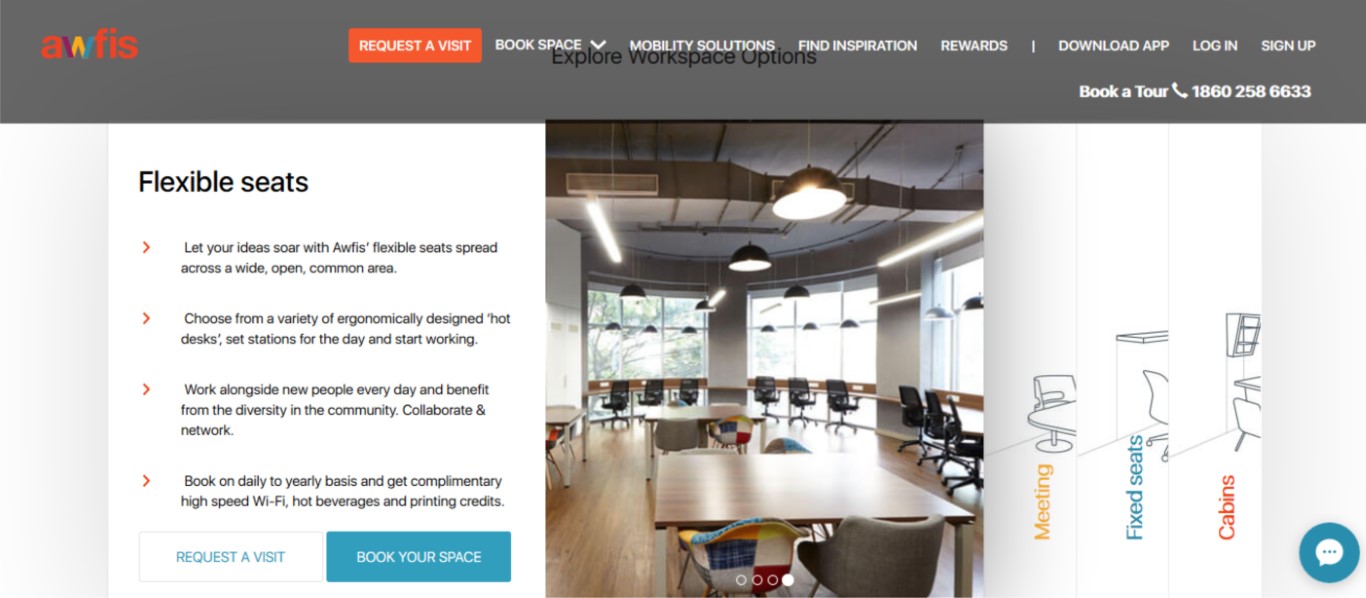 Backed by marquee investors like Sequoia Capital, TTS:IO and InnoVen Capital, Awfis currently has a nationwide network of 55 centres with 25,000+ seats across 9 cities and 45 micro markets. Besides Chandigarh, Awfis also aims to expand to other Tier 2 cities such as Ahmedabad, Jaipur, Kochi, Indore, and Bhubaneshwar and aims to establish 100+ centres with 50,000+ seats across Mumbai, NCR, Bengaluru, Chennai, Hyderabad, Kolkata, Pune and Zirakpur in the next 12 months.
Awfis Space Solutions Pvt. Ltd. Or 'Awfis' is a new-age co-working company that provides ready to use, plug & play, workspaces, embedded with the latest technology solutions for flexible and 'Just in Time' space utilization. Awfis currently has 55 centres and 25,000+ seats across 9 cities and 45 micro-markets.
Awfis is focused on redefining the way work gets done in the current business environment, by providing an ecosystem of inspiring workspaces for the innovative freelancers, entrepreneurs and corporates for their changing business needs. Each centre provides the latest technology enabled, physical infrastructure which includes – video projection, NFC cards, CCTV, high-speed internet and laser printing.
Members get benefits of using custom-sized, multi-location workspaces on a flexible lease tenor ranging from an hour to one year (or more) depending on their work requirements. The comprehensive Awfis solution (desk, Wi-Fi, printing, meeting rooms, permanent address etc.) provides everything that an office user will require, at extremely competitive costs making "Awfis, the new office".
Awfis has a total member base of 1300+ companies and 17,000+ professionals ranging from India's coolest start-ups to Fortune 500 companies. Awfis curates 500+ exclusive events, workshops and experiences every year for its community members. Under its Rewards Program, Awfis has curated 100+ strategic partnerships that provide its community members seamless access to leading service providers in the fields of accounting, legal, recruitment, payments, web services, mail management, healthcare and insurance etc. making it a one-stop-shop for all requirements of an emerging corporate's set up.