Ayurveda Day: Ayurvedic Acharya calls for setting up Ayurveda Board, dedicated Ayurveda research wing: "The efficacy of Ayurvedic medicines against COVID 19 can be gauged from the fact that PM Narendra Modi has informed World Health Organisation that India will celebrate Ayurveda Day under the theme of 'Ayurveda for Covid-19'.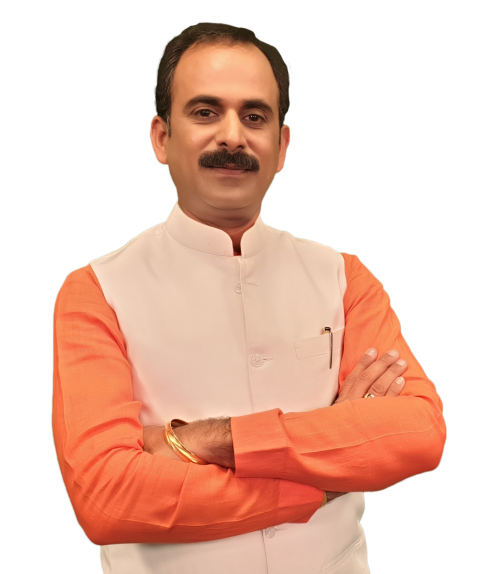 I congratulate the PM for this initiative which is sure to spread awareness across the world about the potency of Ayurvedic medicines against the Coronavirus. I am now hopeful that with the Union Government's endorsement, Ayurveda could spearhead the fight against COVID in India & even the world." Said Acharya Manish, a renowned Ayurvedic Acharya who has established Shuddhi Ayurveda which has its corporate office at Zirakpur and over 150 Ayurvedic clinics pan India.
Acharya Manish shared his wish list for the propagation of Ayurveda in India on National Ayurveda Day which was held recently.

Acharya Manish said, "There is a need to have an Ayurveda Board with all powers to decide and execute the policy decisions. The Central government must set up a dedicated research wing, which should be more vibrant and effective than the Indian Council of Medical Education and Research (ICMR), which carries out research and promotes quality teaching as well. Ayurveda treatment should be on par with any other mode of treatment. Ayurveda practitioners should be treated as qualified doctors, which is not the case today though they have to study more to get the degree of a bachelor than what a student does to get the MBBS degree. This dichotomy has to be addressed."
Acharya Manish informed that there was a need for the Union Ministry of AYUSH to engage practitioners and proponents of Ayurveda in forging partnerships for promoting and developing the AYUSH systems of healthcare. He called on the All India Institute of Ayurveda (AIIA), New Delhi, to prepare a long term vision document to carry out quality research and establish a journal of global standing.  
According to Acharya Manish, there are several impediments in the path to promote Ayurveda, but required efforts to remove them have been missing since long.
Acharya Manish explained, "A  long-pending demand to amend or scrap the two archaic and anti-Ayurveda medical laws have not met with a meaningful response from the powers-that-be. These are the 1897 Epidemic Act and the 1954 Magic Remedy Act."
Talking about the effectiveness of Ayurveda in countering diseases, Acharya Manish said that Ayurveda works on the root cause of the illnesses, leaving no side effects. In addition to this, herbal products relieve the body of toxins and help it recoup. This process allows the body to fight off any disease.
 "I call upon the central government this Ayurveda day to help us unfold many secrets from Ayurveda's age-old gift for the betterment of humanity." Summed up, Acharya Manish.