From dancing beats to soulful voice, B Jay Randhawa's song 'By God' has it all.
This song is a joint presentation of TOB Gang and Tru Makers
Punjabi Music Industry has given us ample talented singers and B Jay Randhawa is one of them. His sheer hard work, melodious voice and good looks made him a rising star. 2017 has been a year of rising for B Jay's career as he gave consecutively three successive hits, Deewana, Star and Pegg. And today B Jay's new song 'By God' is out and it is all set to be one chartbuster of 2018.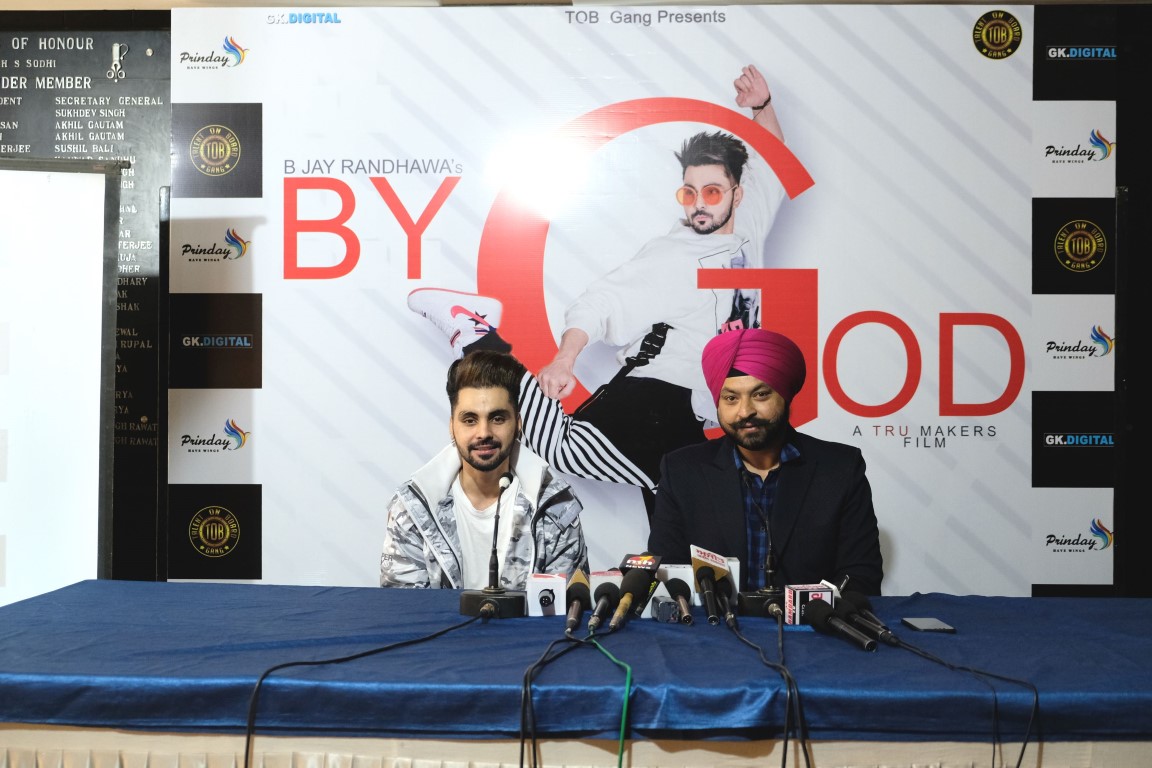 The song is produced by Prabhjot K Mahant. The video of the song 'By God' is directed by director duo Dilsher Singh and Khushpal Singh of Tru Makers. The lyrics and rap of the song are jotted down by Karan Aujla. The video of the song is been shot by Gagan Randhawa and Sukh Kamboj. This song is a presentation of Talent On Board – ToB Gang.  Choreography for the song is done by Sumit Dance Group. Beats for the 'By God' is given by Mix Singh.PR & Marketing of the song is done by Prinday. G.K digitals did Online Promotions for the 'By God'.
B Jay quoted, "As an artist whatever we do is always special to us but this song particularly close to my heart as for this song first time I am collaborating with tru makers, Mix Singh and Karan Aujla. In this song I try to showcase my all talents whether it is singing, dancing and acting. Lastly, as Punjabis are always known to stand by their friends and By God is all about friendship so I am sure it will touch the right chord of audience's hearts. I feel proud to be a part of TOB Gang.
Baljinder S Mahant of TOB Gang said, "TOB Gang is an organization for talent management which is mainly focus on grooming and making new talents to reach their destination. As far as B Jay is concerned he is a key member of TOB Gang. I am working with him since 10 years. He is extremely talented and hardworking person. Whenever he involves in something he gave his 100% whether it is stunts, singing, dancing and acting. Working with him is a self satisfaction and honor and we hope that we will be a part of his successful journey
 B Jay Randhawa's song 'By God' is out on TOB Gang's official YouTube channel.