Revealed! On India's Got Talent, Badshah reveals that his first concert & his daughter's first concert was of Maan Sahab: Bringing an enchanting blend of charisma and melody to Sony Entertainment Television's talent reality show, 'India's Got Talent this weekend will be the legendary Gurdas Maan, affectionately known as 'Maan Sahab'.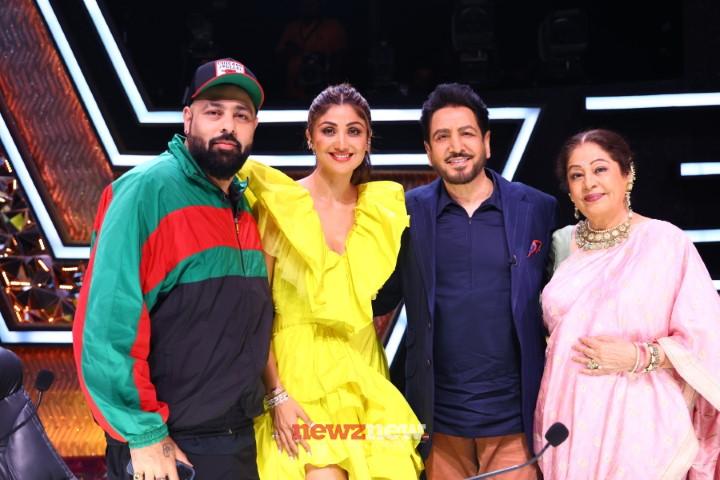 The maestro whose resounding voice has graced the music industry with numerous chart-toppers, is all set to witness the prowess of the Top 14 contestants! With a convergence of sheer talent and entertainment; the episode promises an unforgettable experience for all!
Amidst all the performances and candid conversations, Badshah will have a fanboy moment while talking to the living legend, Gurdas Maan as he shares the reason why he got into music, saying, "At my place, Maan Sahab's songs used to keep playing. And, one of the biggest reason I'm into music is because of Maan Sahab. My parents were not inclined towards music but Maan Sahab had a huge influence on the music that was played at my house. It's said that a child's character begins to develop between the age of 5-6 years. We started listening to Maan Saab's songs at that age, so maybe that's why these good learnings came into our lives. His songs are such that you learn something from them. People who follow me on social media know that we have big photos of Maan Saab in our house. Also, the children don't call him by his name; they address him as 'Babaji'."
Furthermore, Badshah adds how not only his but his daughter's first ever live concert was that of Maan Sahab. He says, "My life's first concert was at Chandigarh University, and it was Maan Sahab's concert. And, my daughter's first concert was also Maan Sahab's. Not only this but the first gift my daughter received was also from Maan Saab. There are artists who try to fill up the arenas but artists like Maan Sahab have already done this 15-20 years ago. And he's one of the only artists who fill up not only stadiums but also arenas. Now, I don't know why, but people complain that Maan Sahab is releasing less music. But he's still a legend; he doesn't need to release songs constantly because people still go to listen to him."
Tune in to India's Got Talent, this Saturday & Sunday at 9:30 PM only on Sony Entertainment Television!