Zega at Sheraton Hyderabad Hotel, Gachibowli takes us through the streets of Bangkok with their newest food offering. Known for its flavour packed and spice laden fare, the city's street food is craved by people throughout the world. To celebrate these culinary flavours, Zega at Sheraton Hyderabad Hotel Gachibowli has brought these deliciously exquisite foods right off the streets of Bangkok.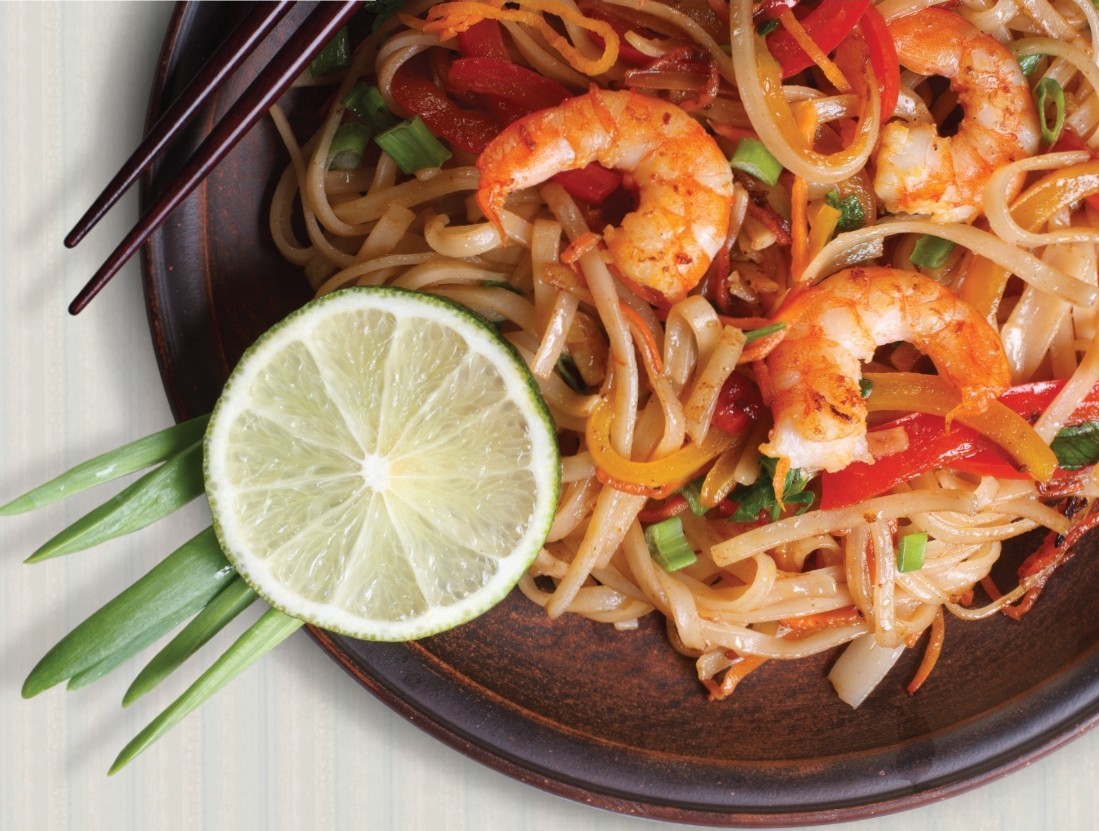 To bring this festival to life with authenticity, Chef Tawatchai Ubonsai, famously called as Chef Tony, has come down to all the way from Bangkok Marriott Hotel The Surawongse.
The array of offerings includes enchanting starters like Crispy Fish with Green Mango Salad, Chicken Satay with Spice Peanut Space and matchless Thai Food Salad. You can also take your pick from the Nung, the steamed food section and Yang section such as Steamed Calamari with Spicy lime sauce, Grilled Pork Chops with Basil and Galangal. An assortment of soups to slurp on include Coconut & Galangal and Chicken Galangal, Coconut & Galangal Soup with Seasonal Mushroom are recommended.
Start your main course with an unbelievable assortment of Chingmai Yellow curry noodles, Stir Fried rice noodles accompanied by varieties of Shredded chicken or Mushrooms with bean sprouts. You can even attempt your Chop-Stick eating skills here with the Tod (Bangkok Memories) section with Deep Fried Chicken with Garlic and Fried Shallot, Thai Spring Rolls. Indulge in the Kaeng section with a plethora of curries such as Southern Lamb Curry with Kaffir Lime Leaf, Green Curry Chicken and E-Sarn Dill Soup Green Mullion with Mixed Vegetables.
There's always room left for dessert even after the biggest meal. With Coated water chestnut dipped in sinful Iced Coconut Syrup and Thai Mango with Sticky Rice together bringing the most the impeccable end to your journey of the streets of Bangkok.
This adventure through the streets of Bangkok has been planned pitch perfectly by Sheraton Hyderabad Hotel Gachibowli and is surely one you should witness. Be there, experience the street culture of Bangkok without a visa and just with Love.
Venue: Zega, Sheraton Hyderabad Hotel Gachibowli
Date: 16th February 2018 to 25th February 2018
Time: 6:30pm to 11:30pm
Menu: A la Carte + Taxes