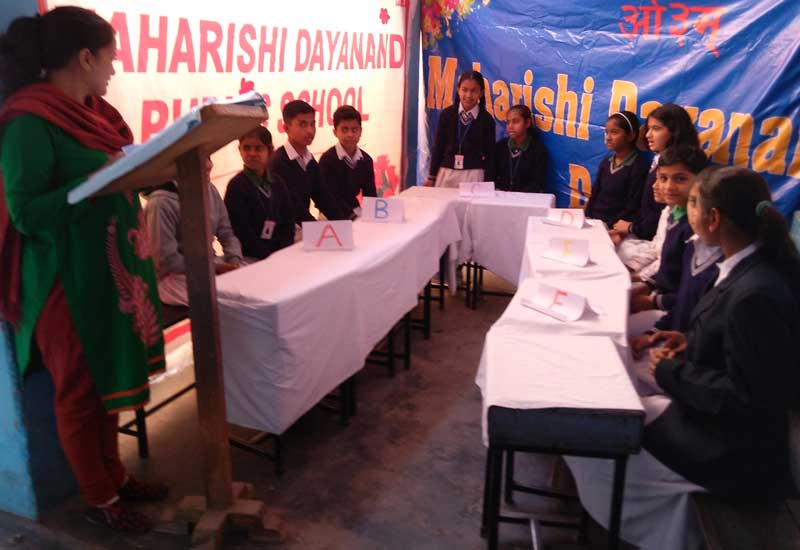 NewZNew (Chandigarh) : Maharishi Dayanand Public School organized quiz in collaboration with Chandigarh Renewal Energy, Science and Technology Promotion Society (CREST), Chandigarh.. This quiz was divided into two categories i.e., junior and senior which was started with ten teams of each category. Six teams A, B, C, D,  E and F were selected for middle round .Team A, B & F participated in final round for junior category. It was tough competition. Team: B, Hansraj and Neeraj stood first by getting 65 marks. Team: F, Sania and Neha got 55 marks and received second place. Team: A, Sunny and Kumkum achieved 50 marks and stood third for the junior category.
In senior category participants of A team Syshant and Ankush stood first. Balwinder Singh and Surya participants of team C got second position. Jatin and Chetan  of team D received third position.
Principal Vinod Kumar gave away prizes to the winners. He told that the main aim of this competition was to create awareness of conservation of energy in daily life.