Bar Council Punjab and Haryana awarded degrees to lawyers: (Kulbir Kalsi) – Bar Council of Punjab and Haryana Chandigarh Chapter conferred degrees to newly passed lawyers in the first enrollment ceremony of the current year.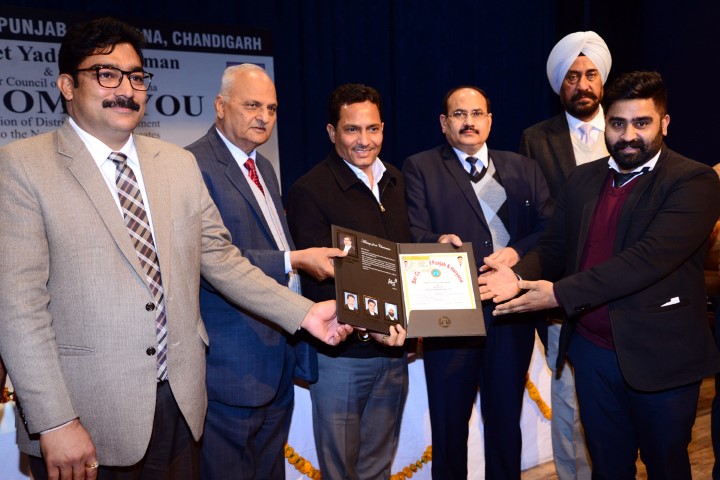 In September last year, the members of Bar Council Chandigarh Branch had prepared 415 licenses in a record time of 24 hours and issued a total of 10004 licenses to the lawyers in the whole year. 
In the first ceremony of this year, Hon'ble Chief Justice of Allahabad Court Shri Rajesh Bindal conferred degrees on new lawyers in a virtual manner. Justice Bindal also called on the new lawyers to stand up for the integrity of the country. He said that the profession of lawyer is a highly respected profession where the responsibility towards society increases. 
Shri Minderjit Yadav, President of Bar Council of Punjab and Chandigarh Chapter of Haryana, said that today the dominant society of the country has started adopting advocacy along with engineering and medical professions. Shri Minderjit Yadav also informed that on December 17 last year, the elections were conducted successfully among the 1.25 lakh lawyers from Punjab and Haryana who are associated with this chapter.