Records YoY growth of close to 30% over the last 4 years, 10% over the Casual Dining Restaurant (CDR) segment.
Adds 64 restaurants during the same period, crosses 100 outlets in the country
Barbeque Nation, one of India's leading casual dining restaurant chains, has witnessed strong growth of over 29% YoY, over the last 4 years. The brand attributes its exceptional business performance to factors including, constant menu innovation, food festivals, operational efficiencies at the backend and tapping the potential of metro, tier 1 and select tier 2 and 3 cities.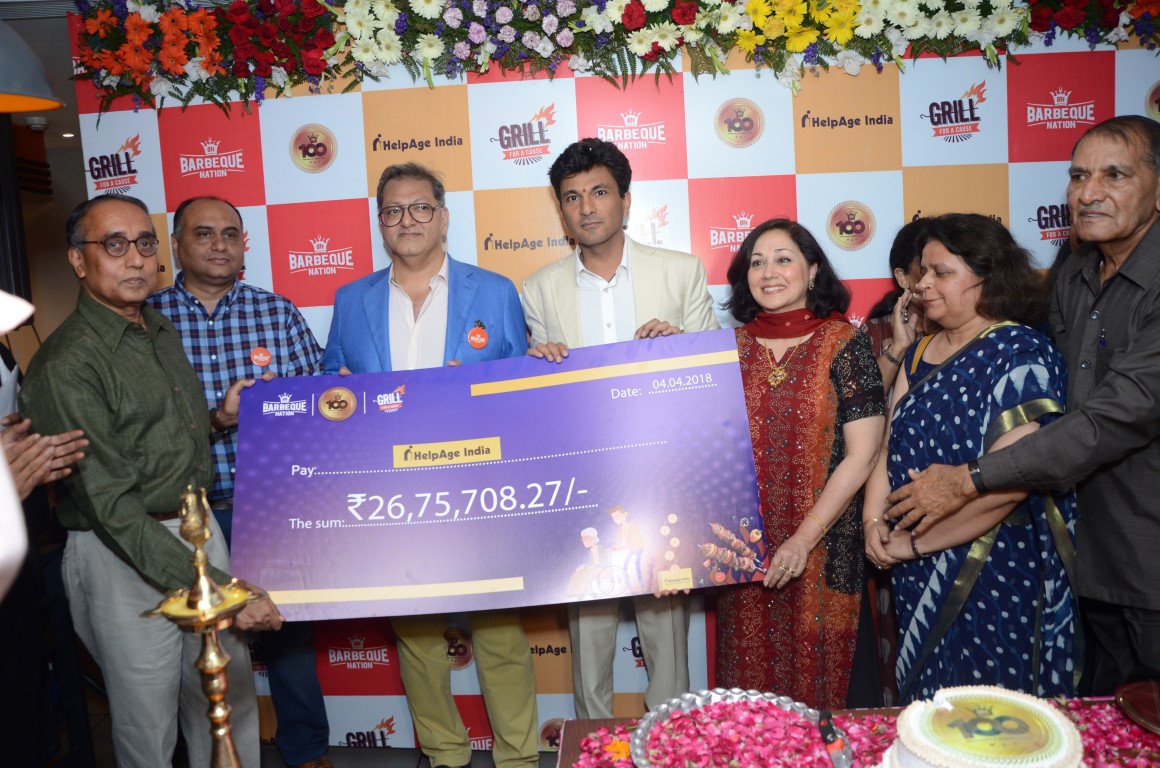 Barbeque Nation's format of offering an elaborate menu at fixed price has positioned it well to capitalize on both, the robust growth trend of the CDR segment in India and the broader chain restaurant market within the Indian food and services industry. The brand has successfully established itself as a popular choice, not just for family dinners, but also corporate lunches, owing to strategic locations of outlets, fine ambience and competitive pricing.
The CDR segment typically witnesses low proportion of its total revenues comprising of weekday sales, since weekends offer greater opportunities for leisure and family time. In contrast, weekday sales have consistently formed a relatively higher proportion of Barbeque Nation's total revenues at about 49% over the last 3 years. Also, lunch covers form a higher portion of the brand's revenues at about 45%, which is unique to the segment. The higher weekday sales and relatively larger lunch covers is helping the brand increase utilization and have an efficient food waste management system. The restaurant attracts diners in groups with an average size between 4 and 5, leading to a relatively higher average bill size. The brand is also witnessing an increase in reservations through the 'Barbeque Nation App', which has so far been downloaded by over 7,80,000 people. In fiscal 2017, about 17% of total reservations were made through the BBQ App and 58% of the guests made advanced reservations.
Over the past 4 years, Barbeque Nation has added 64 restaurants, crossing the 100th milestone recently, with a launch at Dimapur in Nagaland. Post creating a successful enterprise in India, the brand began operations overseas in 2016, with the launch of 3 outlets in Dubai and is focusing on a few other countries in the region.
Kayum Dhanani, Managing Director, Barbeque Nation Hospitality Ltd, said "From the launch of our first outlet in 2006, to the 100th this year, Barbeque Nation has come a long way in offering an unmatched dining experience to its guests. We have contributed significantly to defining and shaping the casual dining experience in the country with our unique proposition of, DIY live on-the-table-grill and have served over 24 million patrons over the last 4 years. With constant innovation and a penchant for experimentation, we are now charting the next phase of growth in our journey."
The casual dining market in India is evolving constantly; in particular, tier 2 cities are developing as growth hubs for eating out. Increasing experimentation and spending capacity of consumers from these regions are making them a lucrative destination for the segment. While mega metros have the Highest presence of CDR outlets at 44%, mini metros enjoy a share of 34%, the remainder being accounted for by tier 1 & 2 cities.
The chain CDR segment grew at a CAGR of 19% between fiscal 2013 and 2017; furthermore, with social and digital media playing a key role in consumer engagement, it is slated to take centre stage in defining brands and their propositions in future.