2200 blank cheques have been so far returned
Youth Kamal Organisation, an NGO that fights for the rights of the farmers, today said they have received a written complaint from the farmers community under 'Kisan Bachao, Desh Bachao' campaign stating that on one hand farmers land is put on mortgage, on the other hand banks are taking blank cheques from farmers.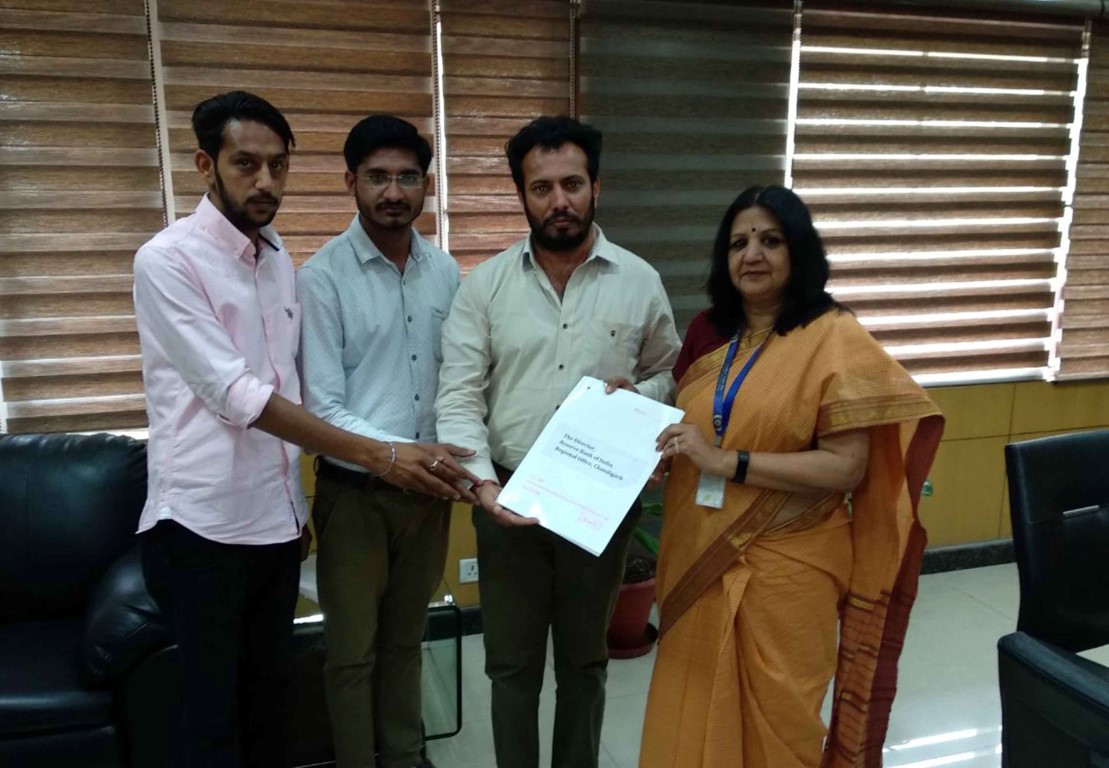 Addressing media persons GS Happy Mann, president of the NGO said, banks took blank post-dated cheques from farmers to extend loans to them in violation of Reserve Bank of India (RBI) norms, which needs investigation.
He, said as per the RBI instructions, banks could not take blank cheques from customers. He further said it had been clarified by the Supreme Court that cheques taken from customers were not covered under Section 138 of the Negotiable Instruments Act, 1881. He also sought investigation into cheque bounce cases against farmers.
He said a legal notice in this regard had been sent by the organisation to the RBI and the Union Finance Department. He said if the banks continued to violate RBI rules, the organisation would take legal recourse. Mann said when government could waive loans of rich people, then why could similar relief be extended to farmers who are dying of hunger.
He said banks were on their own writing dates on blank cheques which were taken from farmers while giving them loans thus leading to mental agony and harassment to such farmers. The NGO has demanded immediate intervention of the government adding, the lapses in the repayment of loans due to agrarian crisis have triggered unfortunate incidents of suicides but the state government was not concerned about it, said Mann.
He said, the YKO has initiated the campaign of getting returned the blank cheques to the farmers and so far more than 2200 cheques by the different banks have been arranged. Mann even added that farmers were being threatened when they were not able to repay the instalments. As per the directions of Supreme Court of India, blank cheques taken at the time of sanctioning of loan, the case for cheque bouncing cannot be moved in the court but the farmers had to face a very awkward position in the courts due to lack of authenticated proofs, he said.
Giving the figures, Mann said, an amount of Rs. 56,481 crore in banks and Rs 12, 874 crores with money lenders was pending from farmers in Punjab while the central government has given from 2005 to 2015 income tax rebate worth Rs 42,00,000 crore while loan worth Rs 114,00,000 crore has been waived off.