The birth anniversary of Sardar Vallabhbhai Patel, The Unifier of India was celebrated with fervor and enthusiasm at DAV College Sector 10, Chandigarh. Rashtriya Ekta Pledge was taken by all the staff members to dedicate themselves to preserve the unity, integrity and security of our great nation. This spirit of unification was made possible by vision and actions of Sardar Vallabhbhai Patel.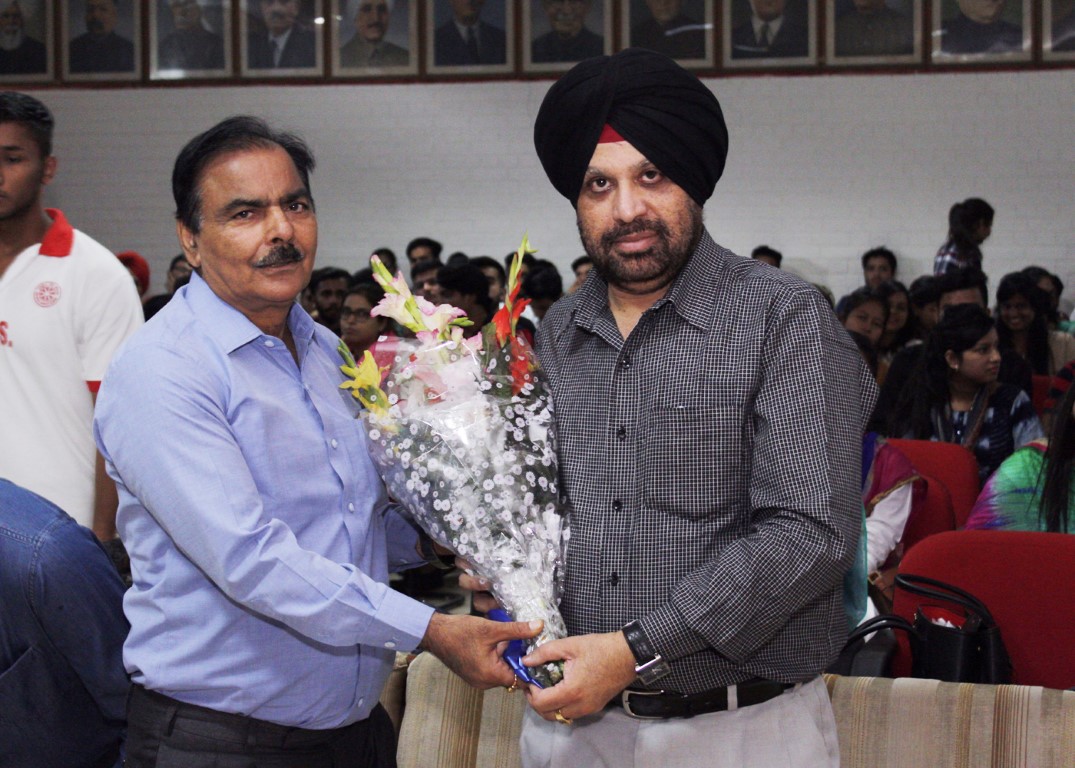 His decisive efforts unified the diverse country like India and created a single political, socio-economic and administrative entity for governance under independent India.The nation will remain indebted to him for all times to come and his life will continue to motivate the young Indians to strive for excellence to take the country forward.
Under the aegis of Ministry of Human Resource Development an Inter-college Patriotic song competition was organized to commemorate the memories of Sardar Patel. Sh . Rakesh Popli, Director Higher Education (DHE) . Chandigarh Administration graced the occasion with his benign presence. Principal Dr. B.C. Josan and Dr. H.R. Gandhar, Adviser to the president DAVCMC welcomed the chief guest and the delegates.