"Biryani Art" Multi-Cuisine Restaurant launched in Panchkula: The 16th branch of "Biryani Art", a multi-cuisine restaurant, was launched today in Panchkula. Mr. Varinder Garg, Media Incharge, BJP Haryana was the chief guest of the programme.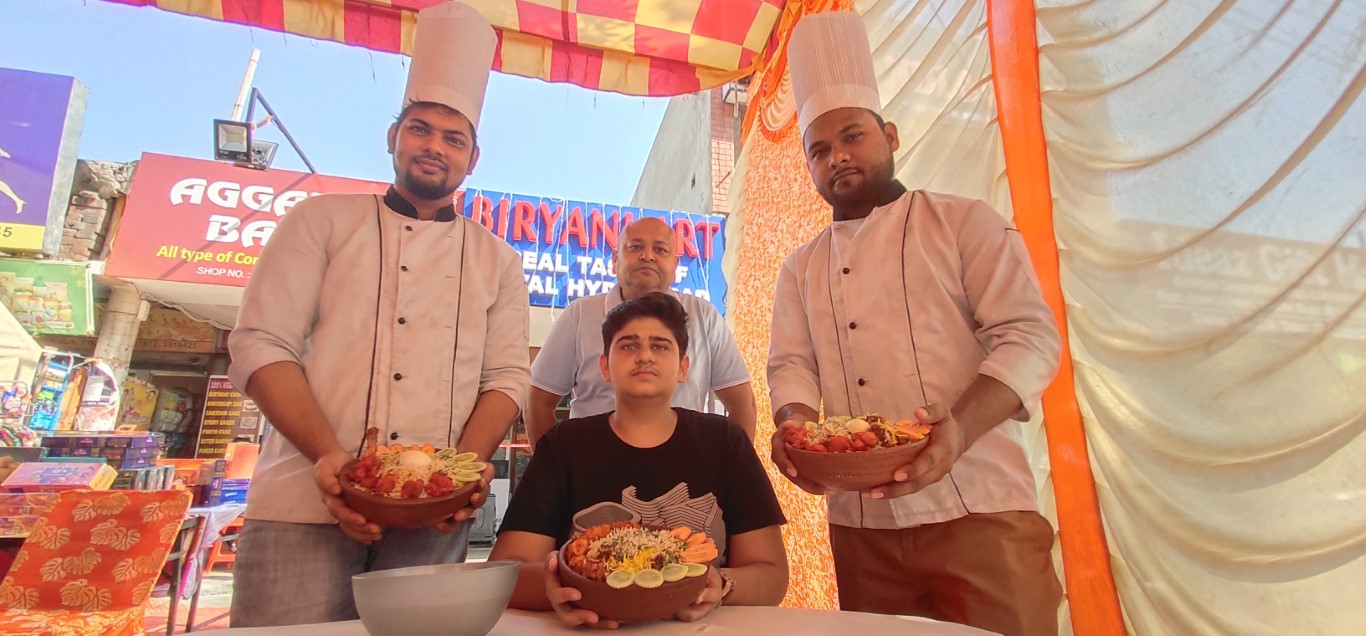 20-years old Youngest Entrepreneur of the region, Manan Gupta, Franchise Director, Biryani Art, said, "I am happy to announce the launch 16th outlet of Biryani Art, which is present in seven cities, including Hyderabad, Gurgaon, Delhi, Mumbai, Noida, Pune, Zirakpur and Panchkula. We are famous for our authentic Hyderabadi Biryani, which is prepared by Hyderabadi chefs."
Mr. Bhushan Gupta (Manan Gupta's father) was also present at the inaugural ceremony. The new outlet is a delivery-cum-take away joint. Like our Zirakpur branch, this outlet also has 50 seating capacity. It serves veg and nonveg biryani, besides Tandoor and Indian Biryanis.  
Biryani Art, Gurgaon outlet has received the prestigious Big FM Award.
The special dishes of Biryani Art include:  The Royal Hydrabadi Paneer 65 Biryani, Royal Hydrabadi Fish Biryani, Royal Hydrabadi Mutton Boti 65 Biryani, Royal Hydrabadi Ghost Keema Biryani, Royal Hydrabadi Murg Biryani, Royal Hydrabadi Chicken 65 Biryani, Hydrabadi Biryani, Subz Dum Biryani, Soya Dum Biryani, Paneer Dum Biryani, Egg Dum Biryani, Murg Dum Biryani, Murg Dum Biryani, Murg Boneless Biryani, Gost Dum Biryani and Keema Biryani.
It serves veg, nonveg and tandoori Starters, veg and nonveg Curry, Family pack, Breads and Desserts etc.