Bitcoin Bull Max Keiser Updates $220,000 BTC Prediction – Here's His Timeline: Bitcoin firebrand Max Keiser says that Bitcoin (BTC) will reach $220,000 at some point this year.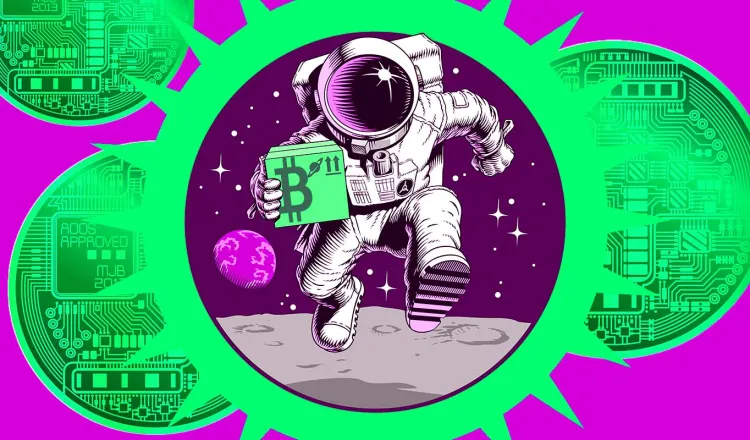 In a new interview with Daniela Cambone of Stansberry Research, Keiser explains why his six-digit forecast for the flagship cryptocurrency did not happen in 2021. 
"As far as 2021 goes, I said we're going to get to $220,000 per coin, which is a typical four-year cycle. What we had in 2021 was that massive China collapse in mining, in hash power. The mining and the hash power collapsed 50%. We have since recovered that now, and we're about to hit new all-time high in hash rate. That's why I'm pushing my $220,000 target from 2021 to 2022."
The Bitcoin bull says that the price of BTC will skyrocket once the network's hash power hits new highs. 
"There's price, there's hash rate and there's the difficulty adjustment – those are the three things you have to keep in mind. I've always said that price lags hash rate, that hash rate precedes price, so we're going to see new all-time highs in the hash rate and followed by new all-time highs in the Bitcoin price."
According to the host of RT's Keiser Report, some of Bitcoin's recent price action may be tied to the derivatives market, but that weakening fiat currencies will ultimately prevail as a catalyst to push BTC higher. He predicts Bitcoin will eclipse the market cap of gold as it becomes a preferred store of value asset.
"The recent price action is driven mostly by derivatives, the same kind of price discovery you see in the gold market that's kept gold now flat for 10 years and hasn't really budged at all.
Some of the derivatives have an influence on the price discovery in Bitcoin. Ultimately, it doesn't matter because the demand for Bitcoin is virtually infinite because fiat money is, as it always does, it's going to go to zero. All fiat money goes to zero, and we'll see that with the US dollar as well…
If you listen to guys like Bill Miller or Paul Tudor Jones, or any of the other major hedge funds out there, they're now openly saying that Bitcoin competes with gold. It's going to get a market share of gold. Gold's market share is about $8, $9 10 trillion. Bitcoin is going to eclipse that market cap at some point. All the fundamentals are very strong, so I'm just bumping my $220,000 targets from 2021 to 2022."
At time of writing, BTC is worth $42,926.98.