Bollywood Stars Come Forward For The Promotions Of Qureshi Productions' DEHATI DISCO; Now in theatres: Dehati Disco, a unique story by Qureshi Productions based on dance and music, is released for the audience of Hindi cinema, whose trailer and songs are already being hailed by the fans.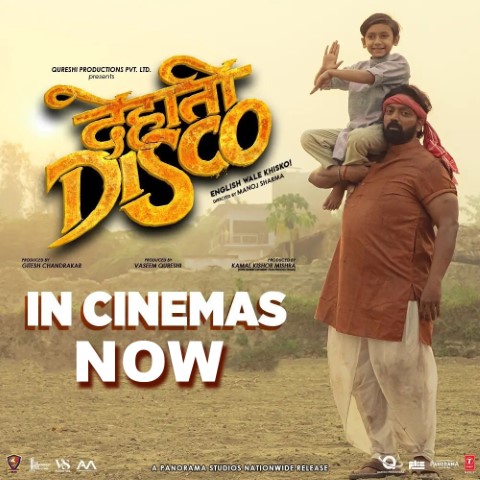 It is worth noting that the film Dehati Disco, made under the banner of Qureshi Productions Pvt Ltd and One Entertainment Film Productions, features Ganesh Acharya, Ravi Kishan, and Super Dance Chapter 3 finalists Saksham Sharma, Sahil M Khan, Manoj Joshi, Rajesh Sharma in important roles.
The director of the film Manoj Sharma, and the producers of the film Gitesh Chandrakar, Wasim Qureshi, Ayub Qureshi, and Kamal Kishore Mishra have given many wishes for the film as well.
The audience is well aware of the exceptional friendship between Bollywood actor Akshay Kumar and choreographer Ganesh Acharya, be it 'Bala Bala Shaitan Ka Saala' from Housefull 4 or 'Maar Khayega' from Bachchan Pandey. Akshay Kumar has lent his voice to the trailer of the dance-based film Dehati Disco.
A slew of Bollywood stars had appeared for the promotions of the upcoming feature film Dehati Disco. Many stars have come forward to promote the film through social media and reels which is garnering huge attention from the audience at large.
Also, Ranveer Singh and Ranbir Kapoor also recreated the hook step of the famous pepping track Dehati Disco, appealing to the audience to watch the film. Most recently Varun Dhawan came forward to promote this film at an event held at The Club of Andheri Mumbai. He did the hook step of the song on stage with Ganesh Acharya, Saksham Sharma, and Sahil M Khan, who pleaded with his fans to watch this ingenious dance-based film.