Samsung India, country's most trusted consumer electronics brand, announced the launch of its premium Air Purifier today. Samsung's Air Purifier, AX7000, provides faster purification through advanced PM2.5 filters. PM2.5 filter is a mechanical air filter that works by forcing air through a fine mesh and traps harmful particles in the air.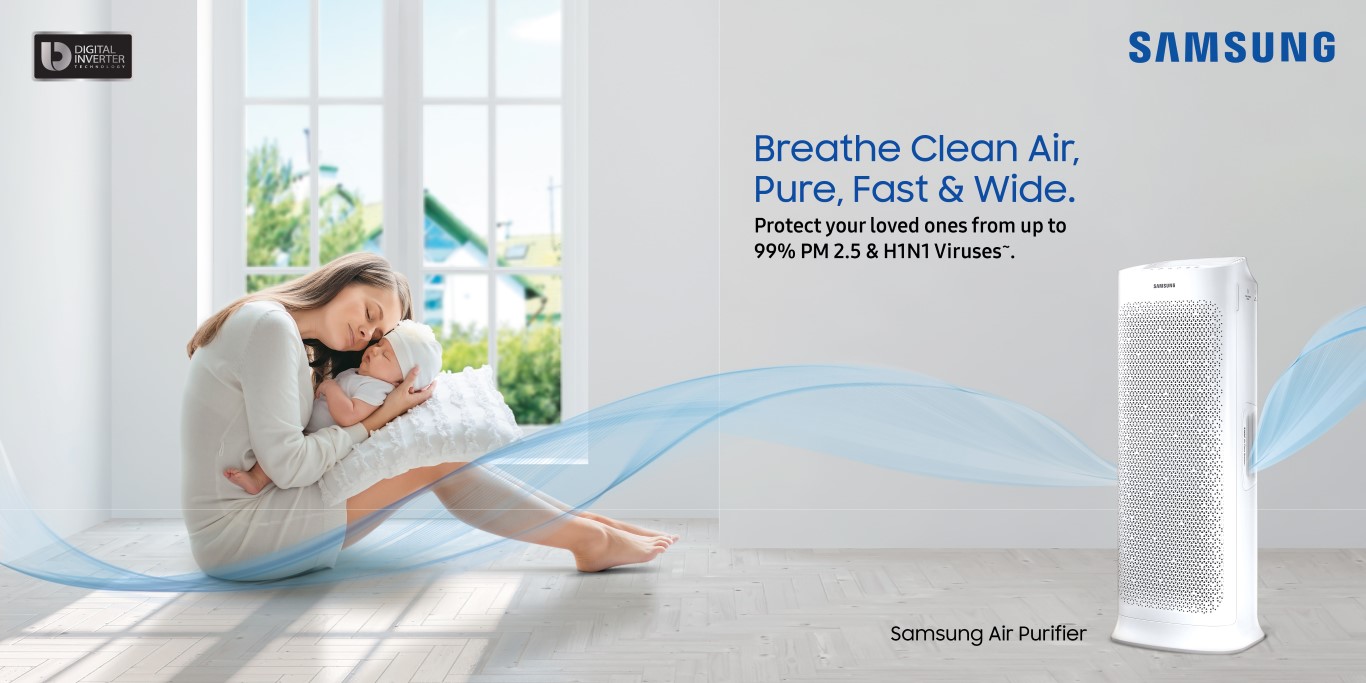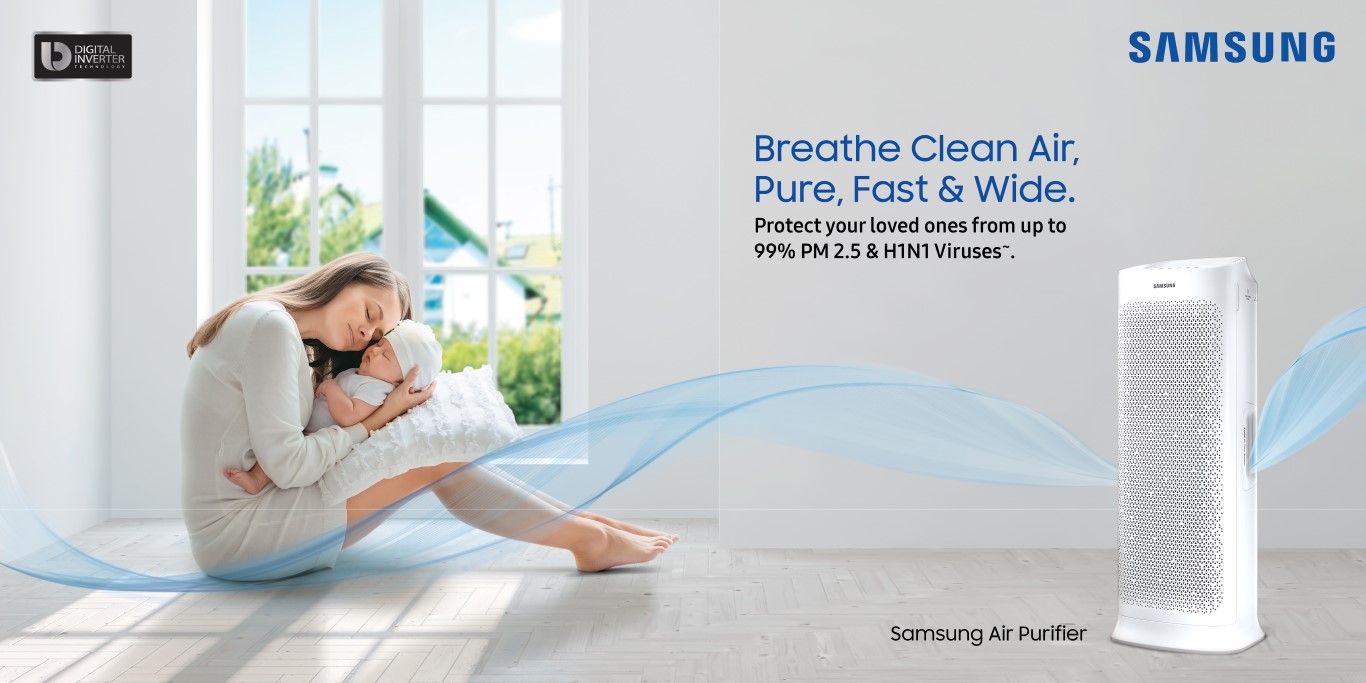 The new flagship AX7000 gives faster air purification with higher Clean Air Delivery Rate (CADR) and covers a large area with the three way air flow. The Digital Invertor Motor ensures durability and long-term energy efficiency to the consumers. The four-step air filtration provides double protection and results in a fresh and pollution-free air.
Powerful Air Purifying
AX7000 purifies the air faster with a CADR (Clean Air Delivery Rate) of 773m3/h and covers a wider area of 93m2 through its front air inflow, dual fan and three way air flow technology. The Dual Power Fans, which can be operated together as per the convenience, with the 4 step filtration systems (Pre Filter, Activated Carbon+ Deodorization Filter, PM2.5 Filter, Virus Doctor) powerfully, purifies the air. The 3 way Air Flow ensures faster distribution of the clean air.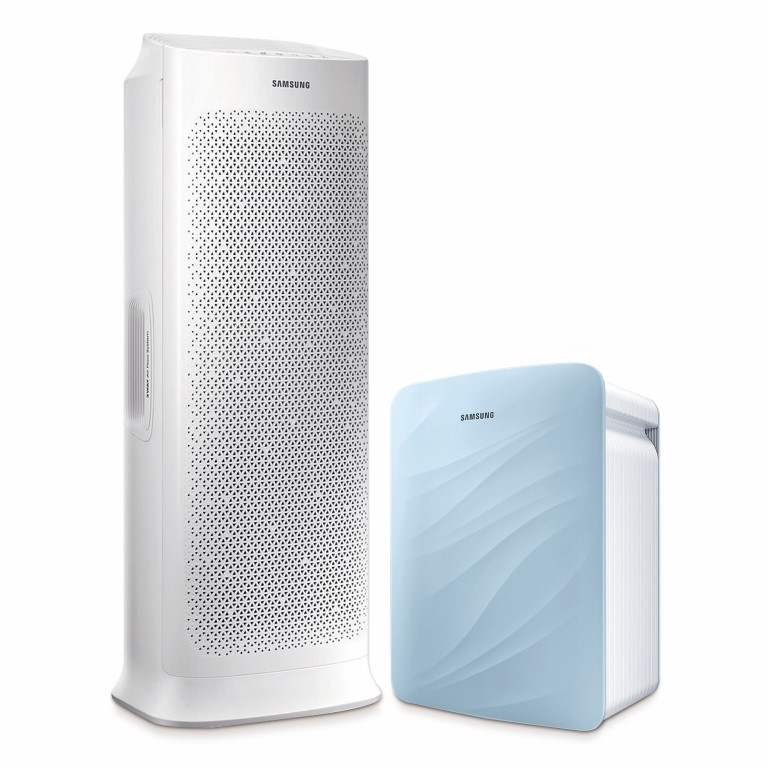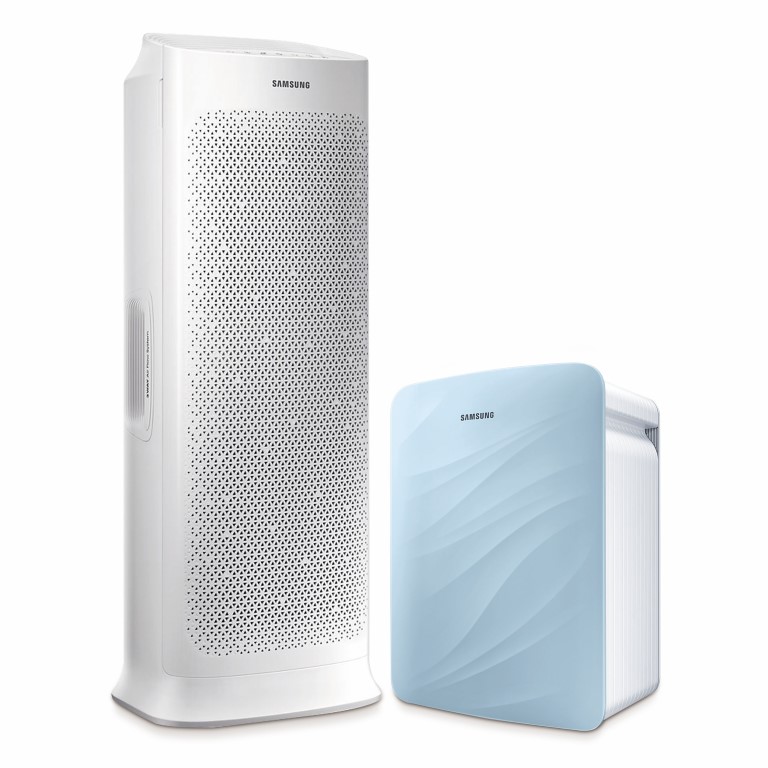 Intensive Purification with Low Energy Use
AX7000 is equipped with the outstanding filter that traps 99% of PM2.5 (ultra-fine dust). Powered by a Digital Inverter Motor, it ensures durability and long-term energy efficiency.
Air Quality Indicator with Intuitive Display
AX7000 comes with a digital indicator and various colour lights that shows the pollution drop on a real time basis and the 3 sensors give an exact numeric measurement of the PM2.5 (ultra-fine dust) and PM10 (fine dust) levels.
Space Efficient and Easy Maintenance
AX7000 is so slim that it fits anywhere. It also has a front–sided air inlet, hence there is no need to move or pull it away from the wall. It can easily be cleaned or changed by opening the door on the front.
Price and Availability
With the launch of AX7000, Samsung Air Purifier portfolio now offers two innovative products; AX7000 and AX3000. Both products are available across leading offline and online stores.
AX7000 and AX3000 are available for INR 41,990 and INR 15,490, respectively.