Shine to Upskill India's talent pool by bridging the gap between talent and job opportunities
Shine to enable professionals get the skills for the jobs of

tomorrow

without quitting job 
Shine.com, the most innovative & currently the second largest online job portal in India has unveiled www.shinelearning.com , a professional courses & certifications marketplace for working professionals. Being a part of Shine.com, Shine Learning uses data (both recruiters' and candidates') to map demands of various skill sets across industries, predict emerging skill shortage areas and provide courses based on that. Shine Learning uses an algorithm that not only forecasts emerging skill sets but also recommends courses to candidates after analyzing their resumes and application history. It's almost like having a virtual course counsellor, empowering users to make an informed decision.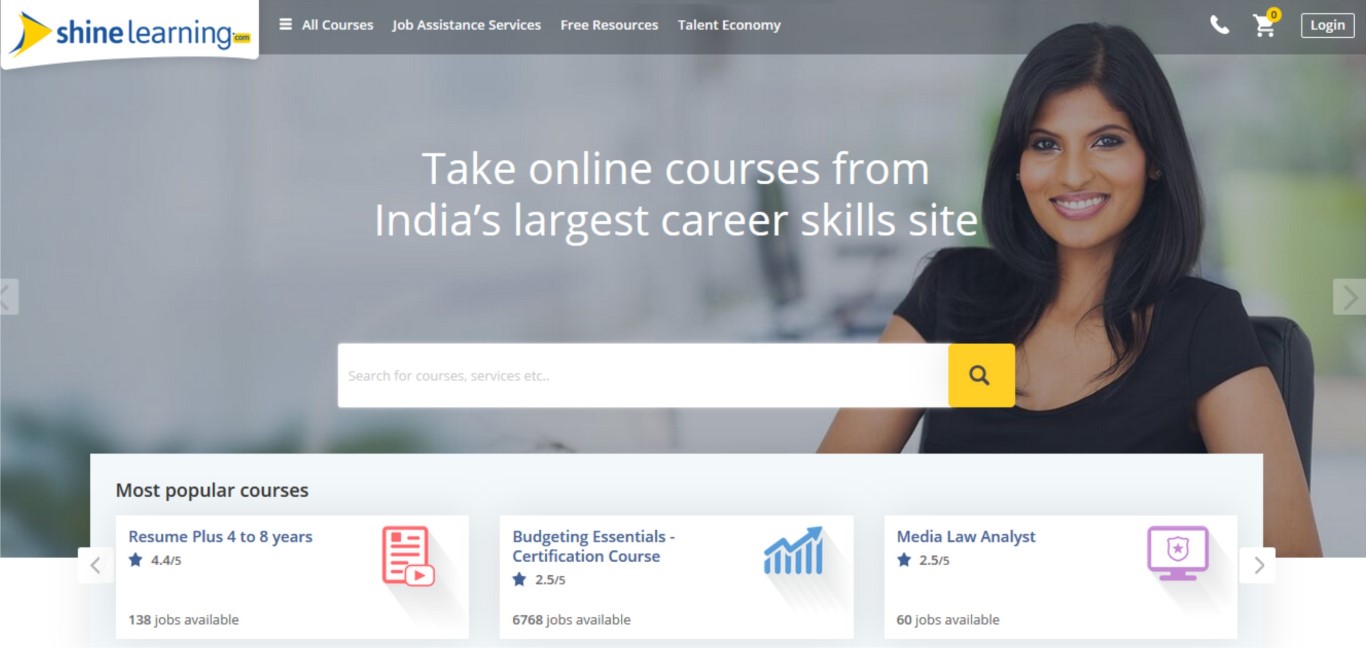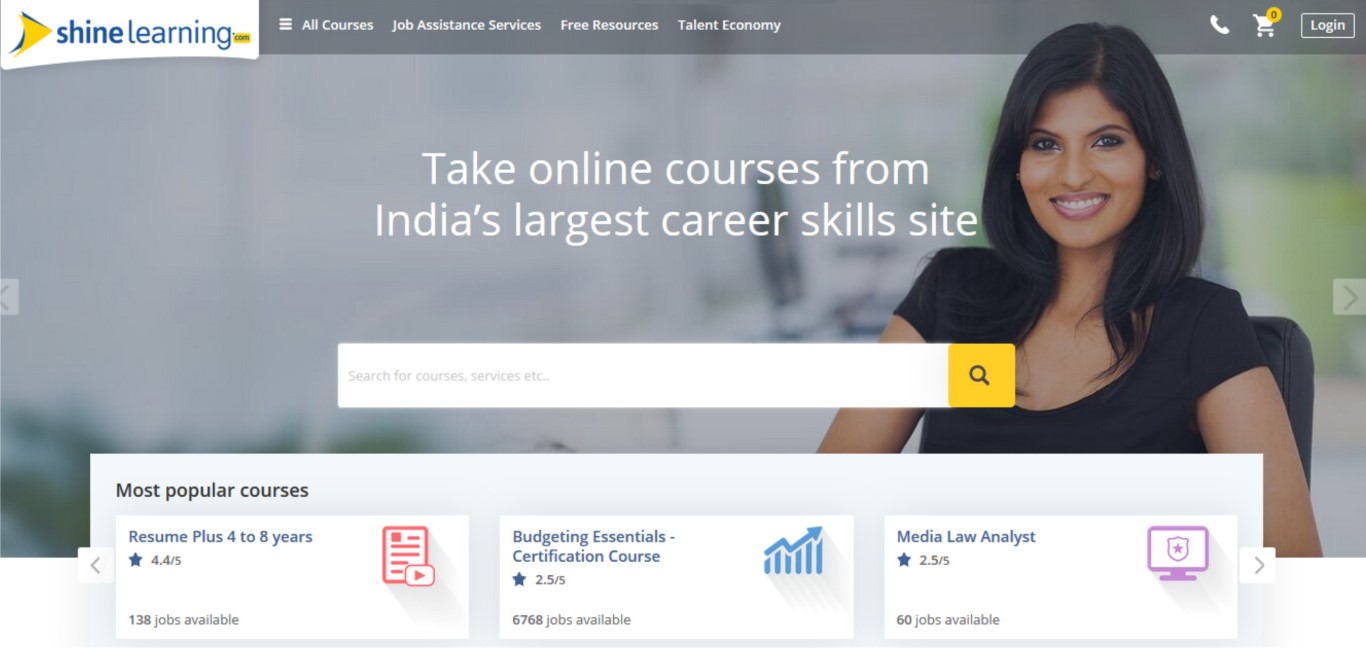 ShineLearning.com aims at equipping the working professionals with skills that would enable them to be ready for the future job opportunities and stay relevant. The platform offers industry and government recognized certifications, course recommendations, unbiased user reviews and a variety of 500+ courses from leading vendors across the globe.
"Innovation is what will give us a competitive edge in today's dynamic market. The objective was to prepare India for the future. Today's working professionals are exposed to a plethora of opportunities, however, there is a vacuum at both employee and recruiter ends in terms of required skill set. With Shine Learning our focus was to tap into the growing e-learning category as the industry displays huge growth prospects." said Mr. Zairus Master, CEO, Shine.com
A wide array of services is offered by the portal namely certifications or e-learning courses, resume services, career advice, and professional profiles, under one umbrella. To provide courses & industry-recognized certifications to its users, Shine Learning has partnered with some of the country's best course providers like Skillsoft India, Digital Vidya, Tax Sutra, Get Cert Go, Grey Campus and many more.
Speaking about the collaboration, Vinay Pradhan, Country Manager, Skillsoft India, said, "Shine Learning is a key channel partner for the Indian market, we're extremely pleased that our two firms have been able to deliver so much business value to our joint clients."
Talking about the partnership, Deepesh Sharma, Digital Marketing Manager, Digital Vidya, said, "We are excited about partnering with Shine Learning – it's a great way for us to stay connected with the emerging dynamics of the job market."
Speaking about the collaboration, Raghavaendra Puranam, Head of Products and Partnership, Grey Campus, said, "Thanks to its recruitment analytics engine, Shine Learning is able to predict which skills are in demand and has seen  the potential of Big Data and Data Science way before they became buzz words in the industry."
"Shine Learning bridges the gap between those who need the skills and those who need skilled candidates. It's the perfect platform for mass adoption of e-learning", said, Pooja Sachdeva, Academic  Head, Vskills.
"The user reviews on Shine Learning are unbiased as it is a marketplace and we are confident that with our course content, we will stand out as a leading provider in the market. The reviews help the consumer make an informed choice because there is a deluge of small providers offering low-quality GST courses", said, Kalpana Karthikeyan, Head – Business Development, Realtime Taxsutra Services Pvt Ltd.