Bridal concepts with Australian Diamonds : Over the years Indian women have worn jewellery as spiritual symbols, to express their moods, to demonstrate their status and, most importantly, to celebrate the milestones in their life – and there is no event more auspicious and more celebratory then a wedding!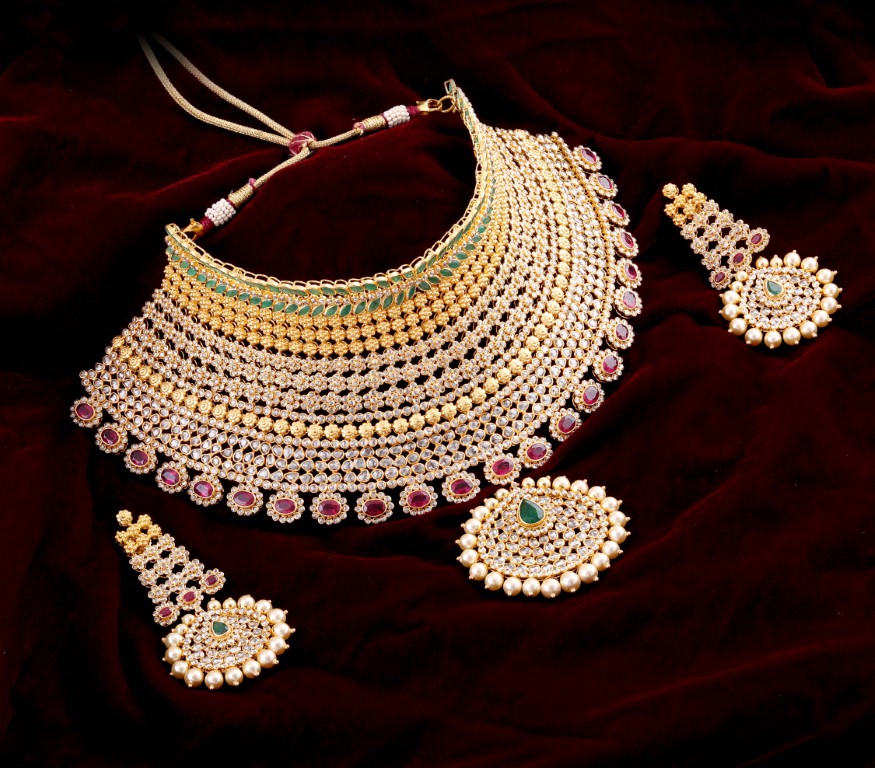 For the bride, jewellery is the precious adornment that eclipses every other bridal accessory. The role of jewellery is so well defined that she refers to "Solah Shringar" or the sixteen different ornaments that will decorate her body when selecting her bridal trousseau.
These are a few trending jewellery styles.
Antique jewellery – Generally used to refer to previously owned jewels as well as jewellery crafted in styles popular during the Mughal era. Antique jewels are becoming highly desirable because of their time-worn looks, state-of-the-art workmanship, and high quality gems.
Jadau jewellery – This is a technique that uses Polki diamonds or flat modified rose-cuts embedded in gold. "Jad" means to be embedded. This jewellery can also be decorated with Meenakari or painted enamel work. This technique was brought to India by the Mughals and then perfected by artisans from Rajasthan, specifically Bikaner.
Junagadh jewellery – An evolution of traditional design, this jewellery uses chakri diamonds – round modified rose-cuts. The setting can be prong, bezel or pressure that clusters a group of diamonds. As the name suggests, this jewellery was pioneered in Junagadh, North Gujarat.
Contemporary jewellery – Exquisite or baroque, simple or complex, sumptuous or discrete, the statement piece is often the only adornment a bride may wear and elevates the jewellery beyond bridal to Haute Couture.
Whatever style the bride selects for her wedding trousseau, she must be sure of the authenticity of the products.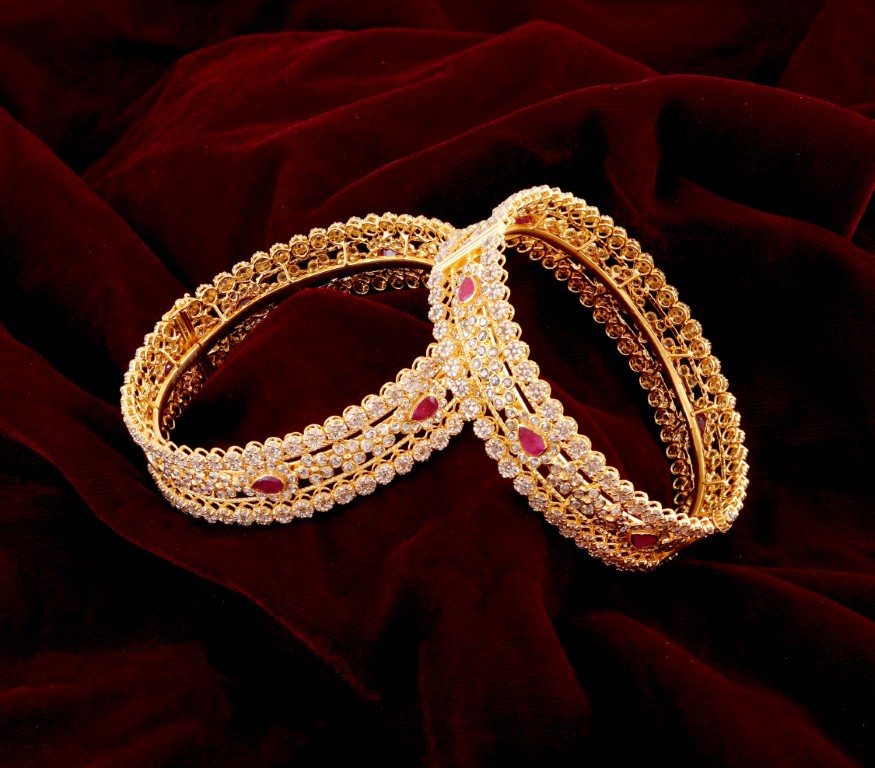 Australian Diamonds come from Rio Tinto's Argyle mine in the remote East Kimberley region of Western Australia. The amazing colours and warmth of this landscape is reflected in these precious gifts of nature. The Australian Diamonds programme offers assurance of origin for a full range of diamonds including, for the first time, the chakri and polki diamonds, also called uncuts, that are so popular in bridal jewellery.  So brides to be can simply visit australiandiamondstory.com to find their nearest retailer and purchase Australian Diamonds with confidence and wear them with pride.