NewZNew (Chandigarh) : C.L. Aggarwal D.A.V. Model School Sector-7B celebrated Science day by organising different activities in school campus. The day is celebrated to honour the Nobel laureate- Sir C.V. Raman for his invention of the 'Raman effect' the day attracts many young minds and motivates them to take up science as their career.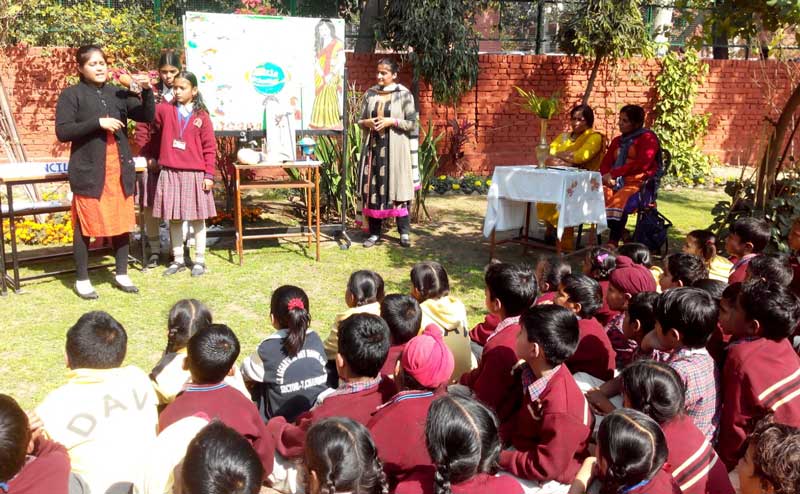 Different demonstration like Cloud in the jar, magic pencil, Air supports burning, Plant breathe evidence etc. were shown to the students where students got firsthand experience. Students participated in project activities with great enthusiasm.  The objective of the event was to create awareness about the benefits of science, to foster love for science and also to develop rational thinking and science temper in our young generation.
School Principal Mrs. Sunita Ranyal encouraged the students and motivated them to avoid rote learning and involve themselves more and more in different activities to get firsthand experience.