Haryana Finance Minister, Capt. Abhimanyu, has urged all deputy commissioners to set up Financial Literacy Centres in the newly created 14 blocks on priority basis to realise the vision of the Prime Minister, Narendra Modi, to provide to every person access to financial institutions.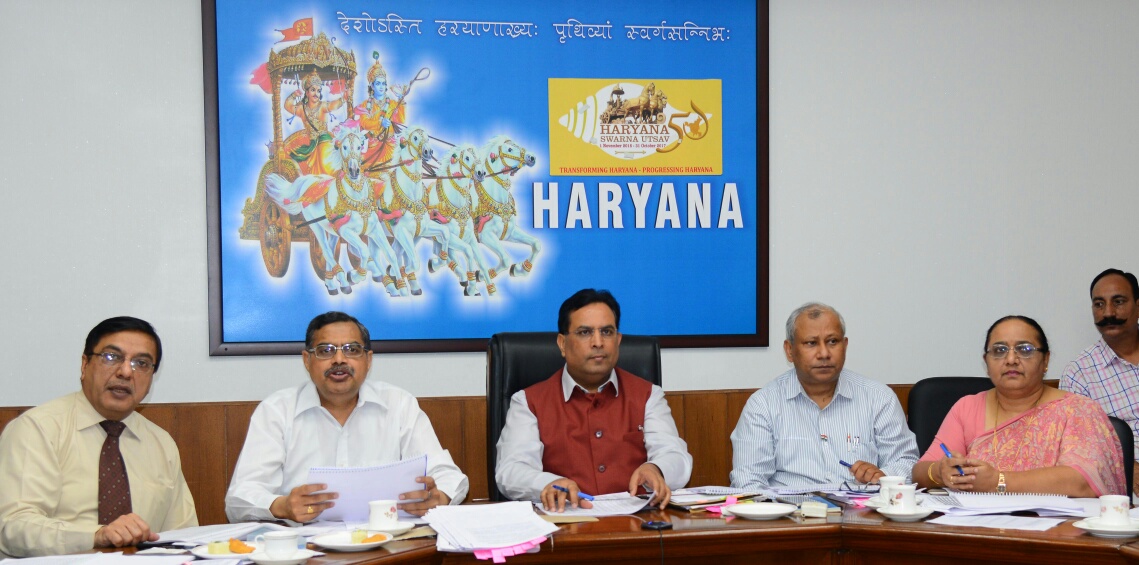 Besides, they should hold meetings with representatives of the lead bank in the district and ask them to appoint their retired employees as consultants in their centres.
Finance Minister was presiding over a review meeting of the State level Banker's Committee with deputy commissioners of all districts in the state, through video-conferencing.
Capt. Abhimanyu said under the Pradhan Mantri Rozgar Srijan Karyakram Yojana and the Livelihood Mission, all banks, whether in public or private sector, would have to mandatorily extend loan facilities to the needy people. Banks should ensure that Section 31 of the Act pertaining to the Revenue Department is not linked with loans against agricultural land.Principal Secretary, Electronics and Information Technology, Devender Singh, said in keeping with the vision of the Chief Minister, Manohar Lal, a State Resident Database was being created to link each person with IT. A survey is being conducted at the divisional level for this purpose.
A review meeting of Karnal and Ambala divisions would be held on July 20 at 12 noon and of Rohtak and Hisar divisions on July 27, Mr Singh added.