CCSU merit list 2017 has been released by Chaudhary Charan Singh University for Undergraduate Programs. The merit list has been declared by the University for B.A., B.Sc., B.Com and B.Sc. Agriculture courses now, while the registration process for admissions to UG/ PG professional courses is still underway. The students will be able to view their respective merit status from ccsuweb.in (online portal of CCS University) on July 22.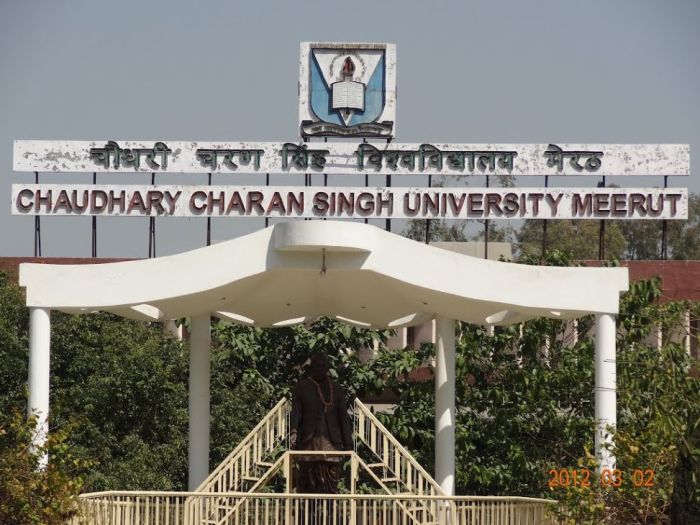 Chaudhary Charan Singh University or CCSU (formerly Meerut University) was established in the year 1965 to impart quality higher education to the students in Western Uttar Pradesh region. At present, total 65 colleges in Western Uttar Pradesh are affiliated to the University. Of these, 12 colleges in Ghaziabad and 1 in Gautam Budh Nagar offer 7,600 seats in UG courses including Bachelor of Arts (BA), Bachelor of Science (B.Sc.) and Bachelor of Commerce (B.Com).
CCS University had invited online registrations for UG Admissions 2017-18 from June 22 and the students were given a window of 15 days to apply for admissions. Till the last date, some 1,35,000 students registered for admissions, following which the University extended the registration window up to July 17. There are around 1,55,000 seats in the affiliated colleges of CCS University and as per the admission process, merit list could only be prepared if the number of applicants is higher than the number of seats. CCSU had adopted online admission system three years back.
In the words of CCSU Spokesperson Prashant Kumar, CCS Univesity will release two types of cut-offs and four cut-off lists this year. The first two lists will be according to the merit of students, while the next two lists will be open cut-offs in which students who could not get a seat in the first two lists can try their luck again. The last CCSU cut-off list will provide students the liberty to change their course or college.
CCS University has updated, "First merit list for B.A, B.Sc., B.Com, B.Sc. Agriculture has been declared on July 20." The students will be able to view their merit status and download confirmation letters from July 22. The students will also get SMS regarding the publication of CCSU Merit list on the evening og July 22. Students included in the merit list will have to complete the admission formalities from July 24 to 26 July.
CCS University admission portal where CCSU merit list can be checked is: admission.ccsuweb.in