Cupid favorite 24 hours are round the corner and you are counting the ways and means to impress your Valentine Date . Whether you get a classic route of roses and chocolate , make fancy dinner arrangements or wear the best makeup and appearance. But all this can play spoilsport and put your date off because of bad personal hygiene. Richa Aggarwal, Beauty expert and owner of Cleopatra chain of spas and salons  made a novel and sweet endeavor in this regard by conducting Hygiene friendly valentine event and workshop for love birds.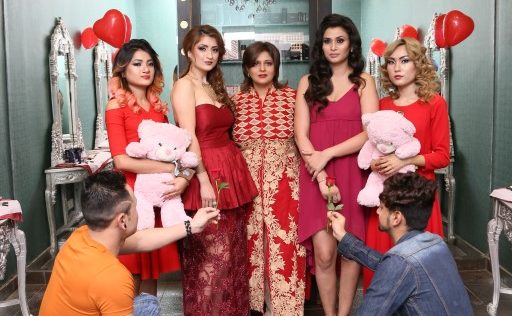 Event aimed  to whet  personal hygiene regime and provide a platform to look glamorous and feel fresh. Spreading aura of glamour and fresh charm to woo Valentine date are sure ways to leave long lasting impression on your valentine, informed Richa Aggarwal, while adding, "'We have several visitors who want a particular look for valentine day are want to look ultra beautiful and glamorous but but they seem to overlook hygiene level. They are oozing foul smell of sweat, dandruff is falling off their scalp or nails are in bad shape. All these and more unhygienic reasons can be a big turn off for your partner or friend. By making hygienic practices part of your beauty dossier you can go a long way in  invigorate your relation with your Valentine.
In same breath Cleopatra chose the occasion of Romance and passion for spreading across the novel message that enhances beauty of ones personality and confidence. Cleopatra enlightened with easy quick fixes to up  romance quotient .
This session aimed at helping  towards escalating  romance quotient but also worked towards uplifting self esteem. To make  sessions more interesting  Richa Aggarwal with beauty expert Harveen Kathuria created scintillating valentine looks based on romantic vintage and royal theme. Nails spa for hygeing along with nail art with edible chocolate was highlight of the day. Disheveled hair were transformed into stylish and trendy mane  with studded heart swaroski and flower accessories.