Celebrating Yuvraj Singh- One of Chandigarh's finest gifts to India: Mahendra Singh Dhoni might have claimed all the headlines with his match-winning six against Sri Lanka at the 2011 World Cup final in Mumbai, but the main force behind India's historic triumph was Yuvraj Singh.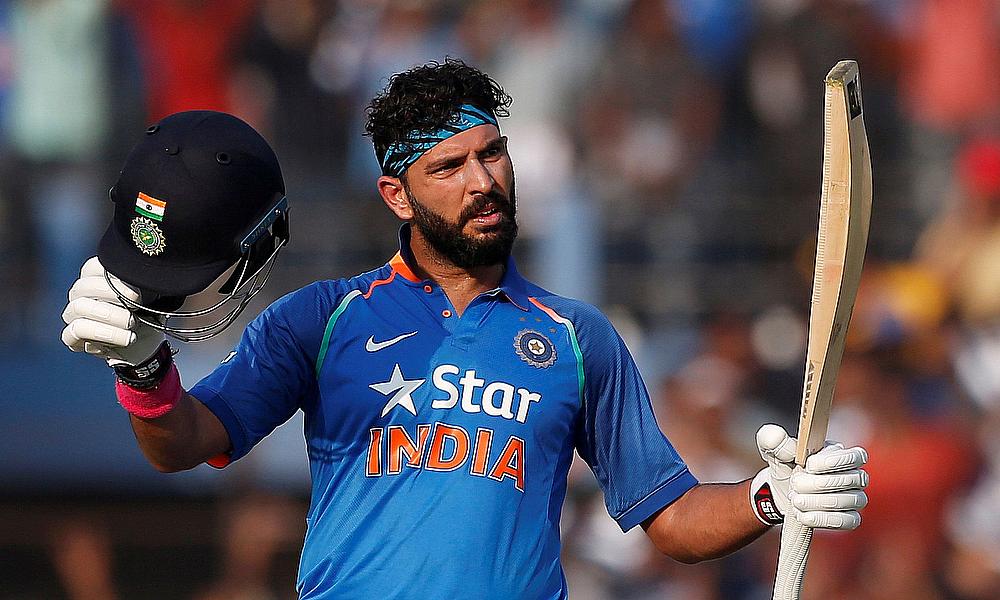 Yuvraj scored 362 runs and claimed 15 wickets in the tournament, picking up four man-of-the-match awards in the process. He was also named the player of the tournament. Today, we celebrate one of Chandigarh's finest gifts to India, just over a year after his retirement from international cricket.
Yuvi might have hung up his international boots last year, but he has continued to play franchise cricket all around the world. Sports betting fans may want to keep an eye on that! At 38, the great man may not be as prolific as he used to be, but he has still got the ability to clear the ropes and hit those effortless, spine-tingling sixes! Many betting sites in India allow users to bet on sixes, as well as other great cricket betting options like runs, wickets, overs and innings.
Born in Chandigarh in December 1981, Singh made his India debut in an ODI against Kenya in October 2000 and would go on to become one of India's finest limited overs batsmen. He played 304 One Day Internationals for his country, scoring 8,701 runs at an average of 36.55, including 14 centuries. He also took a very respectable 120 wickets in ODIs. He was not as prolific in Test cricket, but he still managed three centuries, all of them against arch rivals Pakistan, in his 40 matches.
Left-handed batsmen are typically very stylish, but Yuvraj Singh was a different breed. Whenever he got into full flight with the bat, he was terror in its most beautiful form. Apart from being a destructive batsman and a reliable left-arm spinner, he was also a terrific fielder, constantly wowing on-lookers with his supreme athleticism.
Call him the total package and you would not be too far away from the truth!
The Chandigarh-born cricketer saved his best for the major international events. Apart from his heroics at the 2011 World Cup, he was also a key performer in India's success at the inaugural World T20 in 2007, the tournament in which he famously hit six maximums in an over against England's Stuart Broad.
The watchable left-hander electrified Durban with that sensational knock, setting a world record 12-ball 50. He finished his assault on England with 58 off 16 balls to guide India to victory. That incredible performance remains the fastest half-century in international cricket till today. In the same tournament, he plundered 70 off 30 balls in India's semi-final win over Australia, powering away five fours and five sixes.
Like all greats, Yuvraj's career was not all rosy. He had his dark moments. The left-hander was diagnosed with a rare form of lung cancer after the 2011 World Cup, but he triumphed over that adversity, and was back playing again before the end of 2012.
By his own admission, he endured the "worst day" of his career during the 2014 World T20 final, when he stuttered to an uncharacteristic 11 off 21 balls. He just could not get going on the day, and received a huge share of the blame for India's defeat to Sri Lanka.
"This was probably the most difficult time in my cricket career, the 2014 T20 World Cup final against Sri Lanka when I laboured to 11 off 21 balls", he said, while announcing his international retirement in June 2019.
"It was so shattering that I felt my career was all but over, everyone wrote me off too. But I never stopped believing in myself".
He went on to play for a few more years, before calling time on his India career in 2019, nearly two decades after his international debut.
With all of those trophies, along with an enviable record of 11,778 runs in 402 matches across all formats of the game for India, Yuvraj Singh will go down in history as one of the country's greatest cricketers.