Cellecor presents youth centric range of Smartphones: Cellecor Infotech LLP, one of the byproducts of Make In India project, who have previously delivered a variety of Features Phones, are now presenting you with a wide range of Smartphones & Mobile Accessories.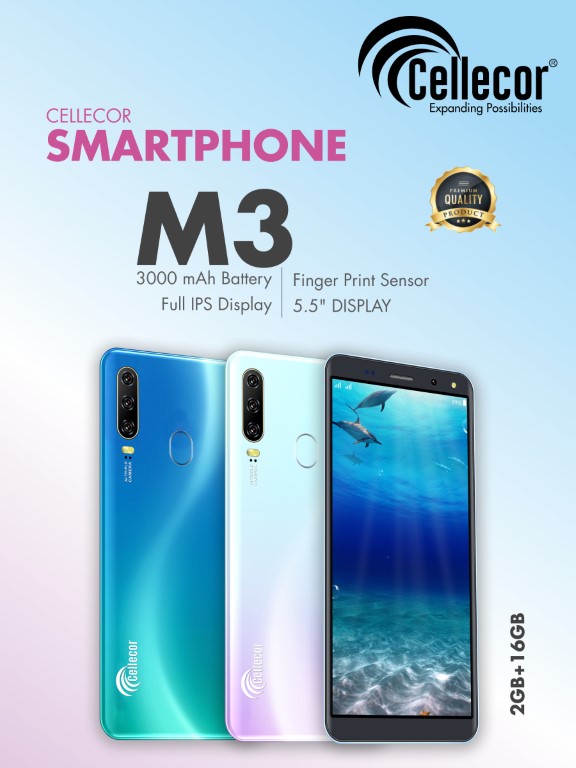 For a company who started their business with the trading of landline phones in 2010, coming up with their own Brand of Smartphones & Accessories is a huge achievement. 
Smartphones ranging from 4k- 12k is on the Cellecor's platter right now. They've made the models very youth-centric in terms of the features, colors, camera, design, etc. From the highest available Android version to their  8mp  camera is what you get to experience their very basic smartphone costing four thousand.
The features keep upgrading with the price range, but the sleek design, touch sensitivity & strong body are all common segments of this series. 
The average model count of smartphones being produced every month is 18-20, their market growth is more than 40 percent per annum.
Having already sold more than 1 million handsets to the Indian customers, they're growing rapidly with twice the speed and a strong focus on gaining profits of 200 Crores near the year 2021.
On the launch of the smartphones the company directors Mr. Ravi Aggarwal stated, "With the motive to participate in Prime minister's Make in India campaign, cellecor now brings a wide range of millennials choice pocket-friendly smartphones into the market." Mr. Deepak Aggarwal (Director) said, "Each handset of our company has passed all the tests in terms of quality, the robustness of hardware, software, accessories and user interface before its approval."
Whereas Mr. Nikhil Aggarwal (Director) said, "We now aim to serve the youth of the country. Keeping them in mind our R & D team is constantly coming up with ideas to incorporate high-quality standards in our handsets. Also, we'll be revealing our range of accessories which have again been created for Young India."
With more than 50 telecom professionals & together with their potential, the organization has strengthened the supply and distribution channel effectively.
Resultantly, they've got recognition all over the country with over 200 distributors and more than 4000 retail points at present. We now have to see how the target segment reviews the products, and if the company succeeds in their endeavors.