Dr. Rana Preet Gill launches her third book, 'The Misadventures of a Vet': Writer and author Dr Rana Preet Gill today launched her third book 'The Misadventures of a Vet'.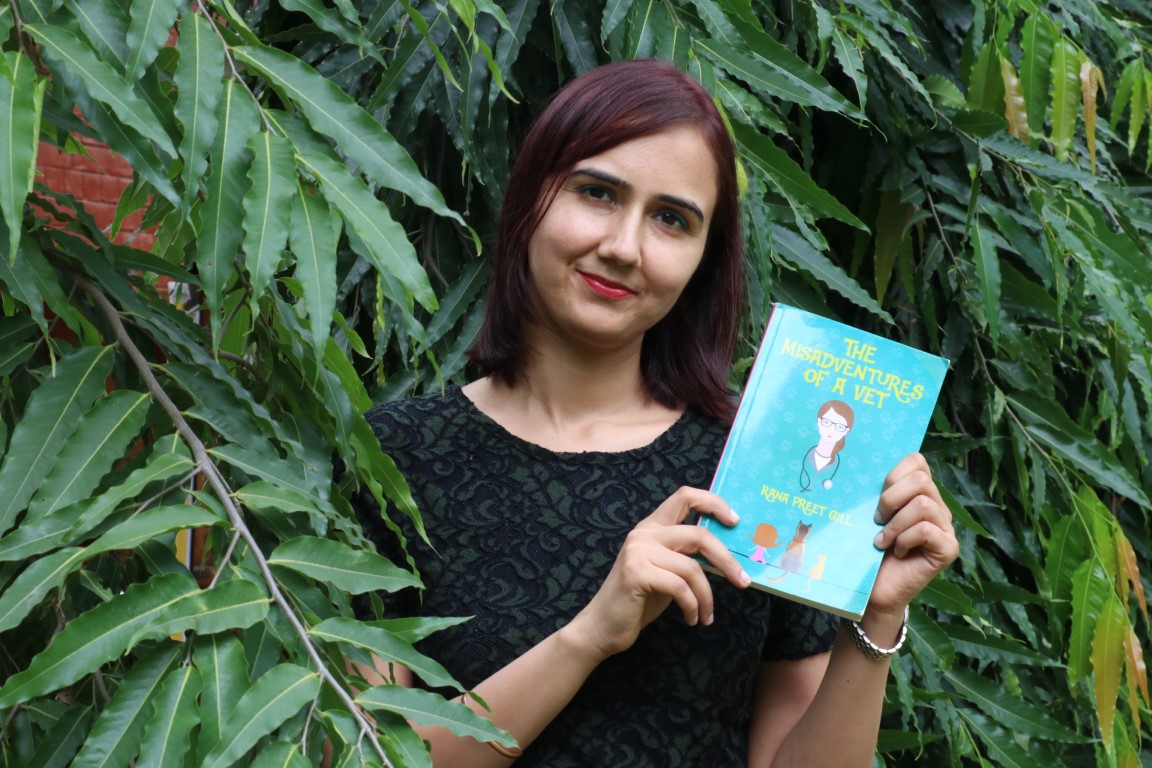 The book which is a sequel to her first novel, Those College Years was launched here at the Chandigarh Press Club, by Vivek Atray, renowned author and motivational speaker. Rana Preet Gill is a Hoshiarpur based Veterinary officer working with Animal Husbandry Department, Punjab. 
The book launch was followed by an engaging interactive session between the author and Lily Swarn, a poet, columnist and famous author of the region. 
Vivek Atray, Author and Motivational Speaker, said that writers have the power of observation and expression which every young person must develop within. He said that Dr Rana Preet Gill's book has the flavour of candour and reality which is refreshing. He added that society should encourage children to read more books and practice creative writing.
While giving details on her book, Rana Preet Gill said, "I conceptualized the character of Rhea, who was the protagonist of my first novel Those College Years, at a whim. The novel borrowed heavily from my life. Rhea Jaswal was partly me and I fell in love with her.  After writing that novel I felt that Rhea should not die down on the pages of the first one. I decided to write a sequel to my first novel. Then I wrote The Misadventures of a Vet."
Rana Preet added, "The novel picks up from where Those College Years ends. Rhea is more mature, a little worldly wise and dabbles in lot of things in this one. She gets married, have issues with her in-laws and lands up with a job in the local clinic. Her employer gets embroiled in a drug smuggling case and she jumps in to fix the things with Das and Sardar ji, other characters in my novel.  For me Rhea personifies freedom. She does what she wants to do, she jumps to conclusions, she is impulsive and is ready to do anything for a cause she believes in. I intend to do more with Rhea. I feel she has lot of potential and will soon begin another whirlwind adventure."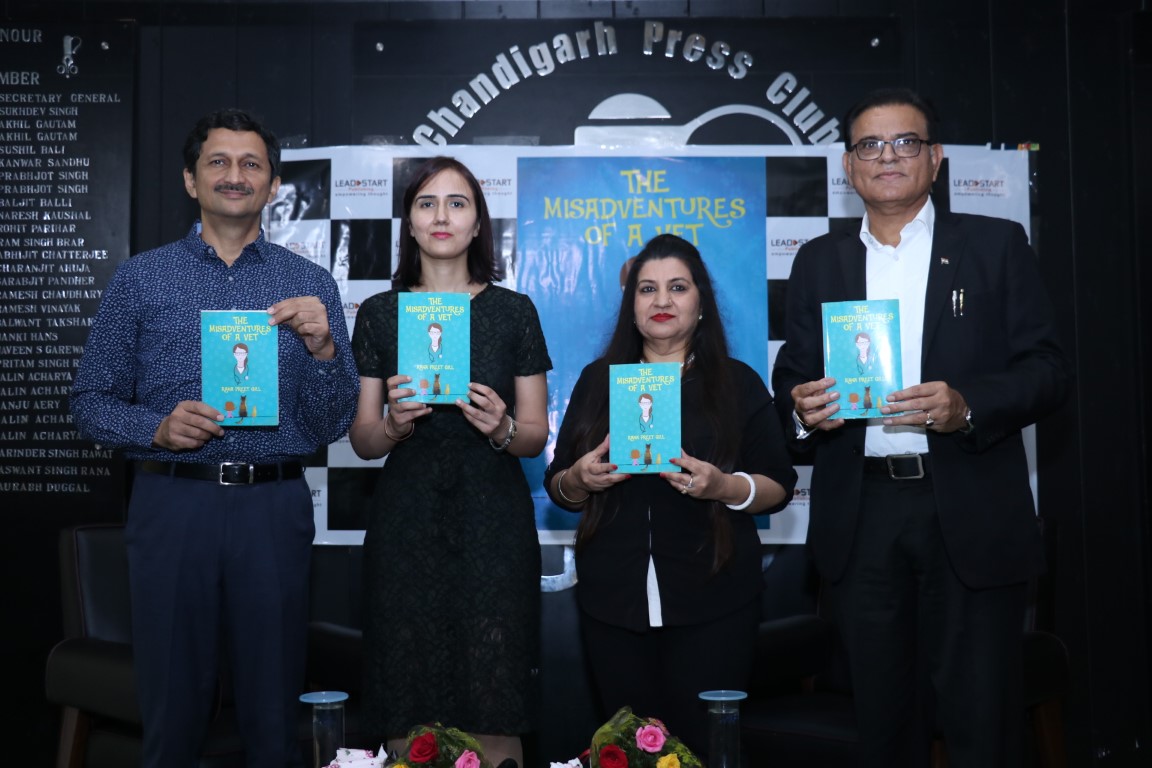 She further added, "Writing for me is passion. It has given me narratives that would have been otherwise lost in the hum drum of life. Despite being a professional I am a dedicated writer. I try to write every day. I am a compulsive reader and I carry a book with me all the time. I feel reading and writing complement each other. I keep a track of each and every book I read. I jot down the names of books and track my reading performance every month. "
Blurb of the novel:
Rhea in her early thirties finally succumbs to the pressure of her parents and relatives and agrees to marry Abhi, an insurance agent in Pathankot. A tear in her lehenga, on her wedding day gets her into an awkward situation. It initiates a chain of events where the dominating mother-in-law and the subservient daughter- in-law get locked in a game of one-upmanship embroiling the faithful servant, Kimti and the reticent Papa ji.
Once she gets a new job, Rhea feels things will ease out at home front. A retired doctor, who is travelling all the way to Germany to be with his son hires her. The attendant Das, a Bihari, little eccentric and a lot dramatic falls for her and in this process, ends up complicating her life.
When everything looks picture perfect, the doctor gets implicated in a drug smuggling case. Rhea ends up in Amritsar with Das and Sardarji, the over enthusiastic cab driver to save the Doctor. The next 24 hours turn out to be full of weird episodes as friends turn into foes, loyalties are questioned, and everyone becomes a suspect.
Will Rhea be able to save the convicted doctor and resurrect her own marriage which is falling apart? Join Rhea on this topsy-turvy ride full of fun and sprinkled with a riot of laughter as she makes desperate attempts to salvage her marriage and save the life of her employer by winning the odds stacked against her.