Centenary Celebrations of New India Assurance: Centenary celebrations of New India Assurance Company Co. Ltd were observed at Chandigarh Regional Office. Over 400 people including employees, ex-employees, Regional Heads of other Insurance companies and other stakeholders participated in the event held at Hotel Shivalikview.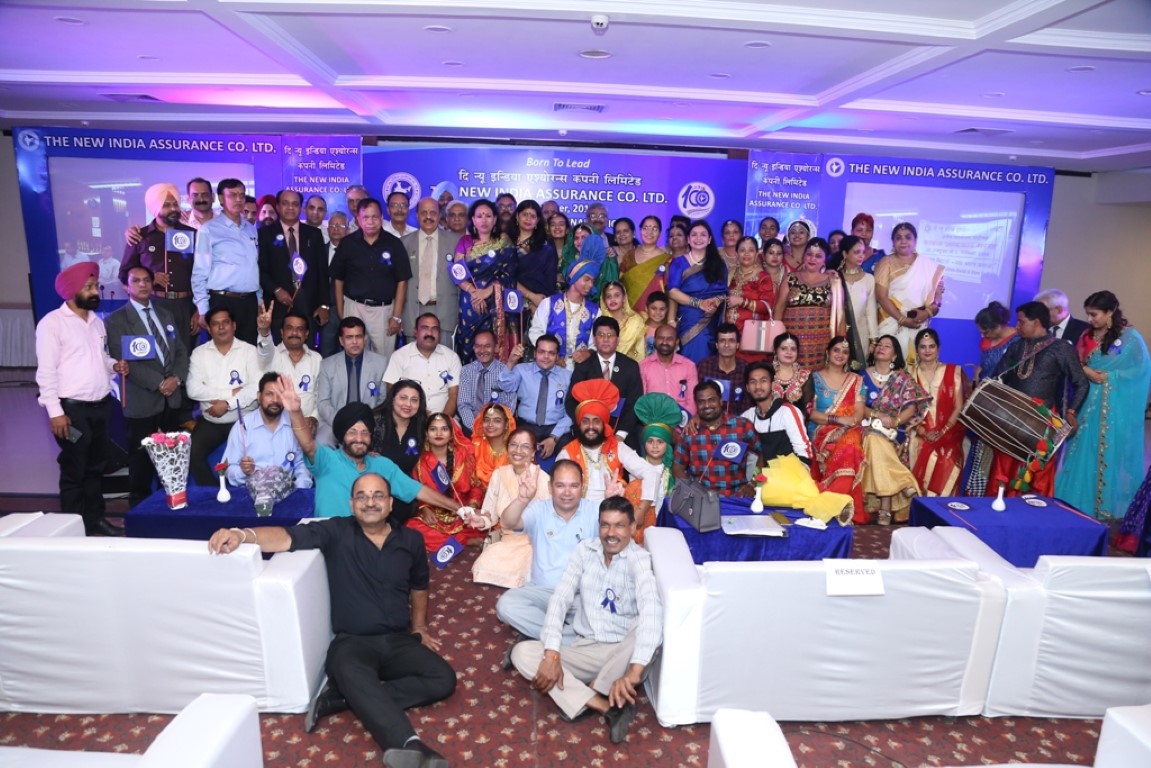 Established in the year 1919, New India Assurance is the premier general insurance company in the country with global premium of over Rs 28000 crore.
Deputy General Manager, Mrs Raj Kumai welcomed all the guests and set the perfect tone for the day through her heart-felt address. Speaking on the momentous occasion, she said, "Very few organisations are able to witness the 100 year celebrations. We are fortunate to belong to one such institution which continues to evolve even after a century. She urged all the colleagues to work with commitment and continue to hold the flag high"
A highlight of the day was a special video message by Chairman & Managing Director of New India Assurance Mr Atul Sahai in which he congratulated the big New India family and emphasized on customer service.
Regional managers including Mr R.P. Singhmar, Mr Devesh Yadav and Mr Ram Babu thanked the assembled audience and took care of all the arrangements.
Several ex-in charges of Chandigarh region who had served the organization for several years including  Dr. S.K. Munjal, Dr. R.K. Attri, Dr.S.L. Khosla, Mr. P.K. Jain and Mr. R.K. Patlan were also present. They reminisced fondly about old times.
An entertaining programme was also held as a part of the celebration. Employees participated enthusiastically in the song and dance programme which was beautifully choreographed.