Central agencies might become overactive again after Martyrs' Day rally: Mamata West Bengal Chief Minister and Trinamool Congress national President Mamata Banerjee expressed apprehension that the central investigative agencies might become overactive in the state and direct their actions against her party leaders and workers soon after the annual 'Martyrs' Day' programme.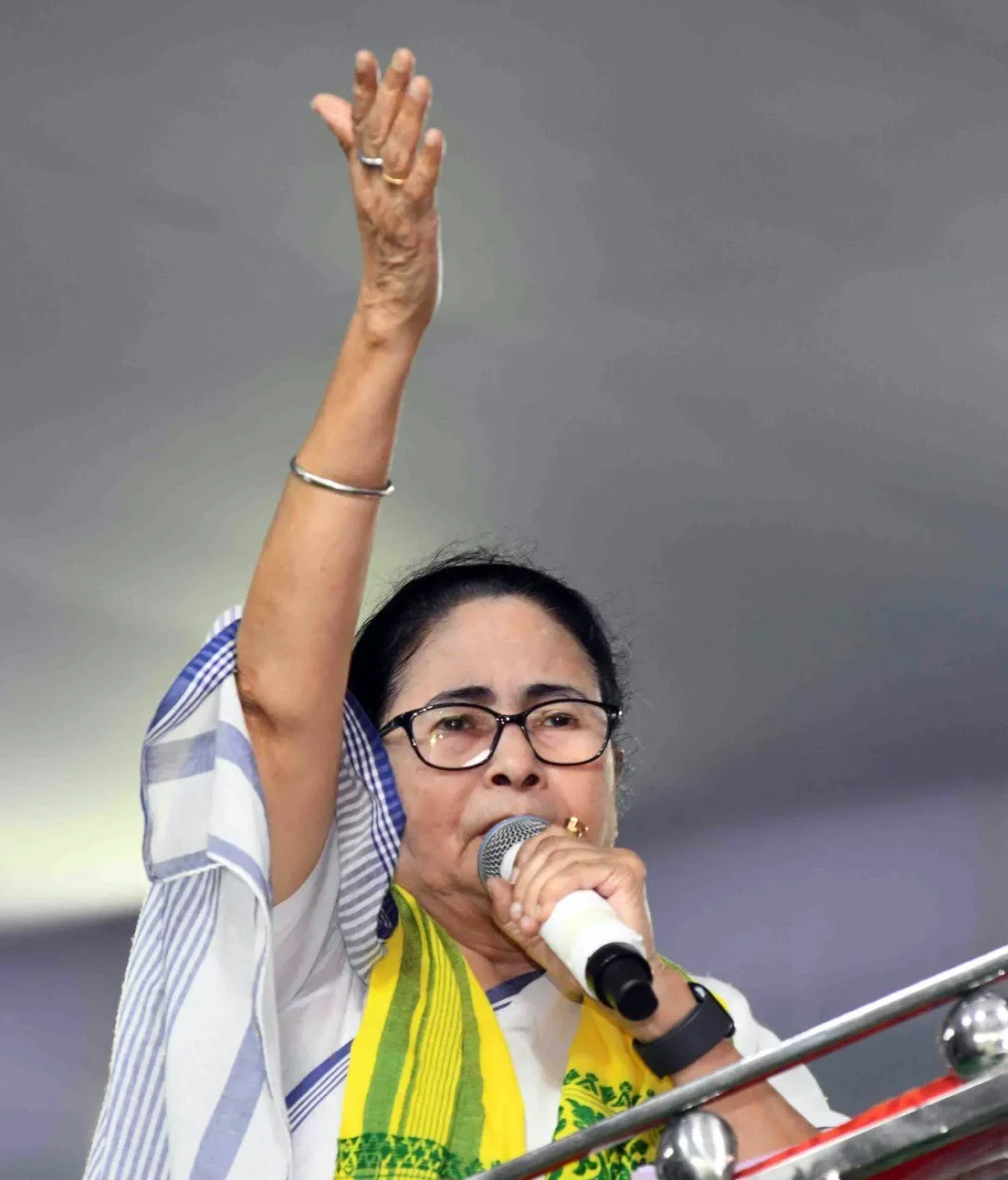 "Following the success of this event today the central agencies might be unleashed again. We are well aware of these. But we are not scared of such threats and are determined to continue our struggle against injustice. I am a person who believes in accepting challenges," the chief minister said.
Her apprehension on this count was probably prompted by her memories of what happened just a couple of days after the 'Martyrs' Day' programme last year on the same day.
In their first major crackdown on the morning of July 23 last year, which was less than 48 hours after the Day programme last year, the Enforcement Directorate (ED) sleuths arrested former state education minister and Trinamool Congress secretary general Partha Chatterjee in connection with his alleged involvement in the multi- crore school recruitment case. Last year the Martyrs' Day programme was moderated by Chatterjee himself.
Speaking on the occasion, she said that certain incidents of violence in the recently concluded panchayat elections in the state were orchestrated by the opposition parties.
"There were elections in as many as 71,000 booths and the events of violence had been in limited pockets. This time the elections had been much more peaceful with lesser bloodbath than what used to happen in the rural civic polls during the previous Left Front regime. The maximum number of casualties had been from Trinamool Congress, which proves that the violence had been unleashed by the opposition parties," the chief minister said.
She also launched a scathing attack against the media for "deliberately maligning" the image of West Bengal.