Proving to be a resounding success the CFOSE 2018 ended on a high note on Sunday. More than 1.5 lakh visitors witnessed the grand display of variety and latest technology at the three day exhibition that was held at Punjab Agricultural University over the last three days. The Avon CycloGreen 2018 was also organized on Sunday where more than a thousand people participated. Surinder Brar, Organiser, CFOSE  said, "It is great to see that the people of Ludhiana take so much interest in the cycle industry. This is one industry this that affects their lives directly in a very significant way."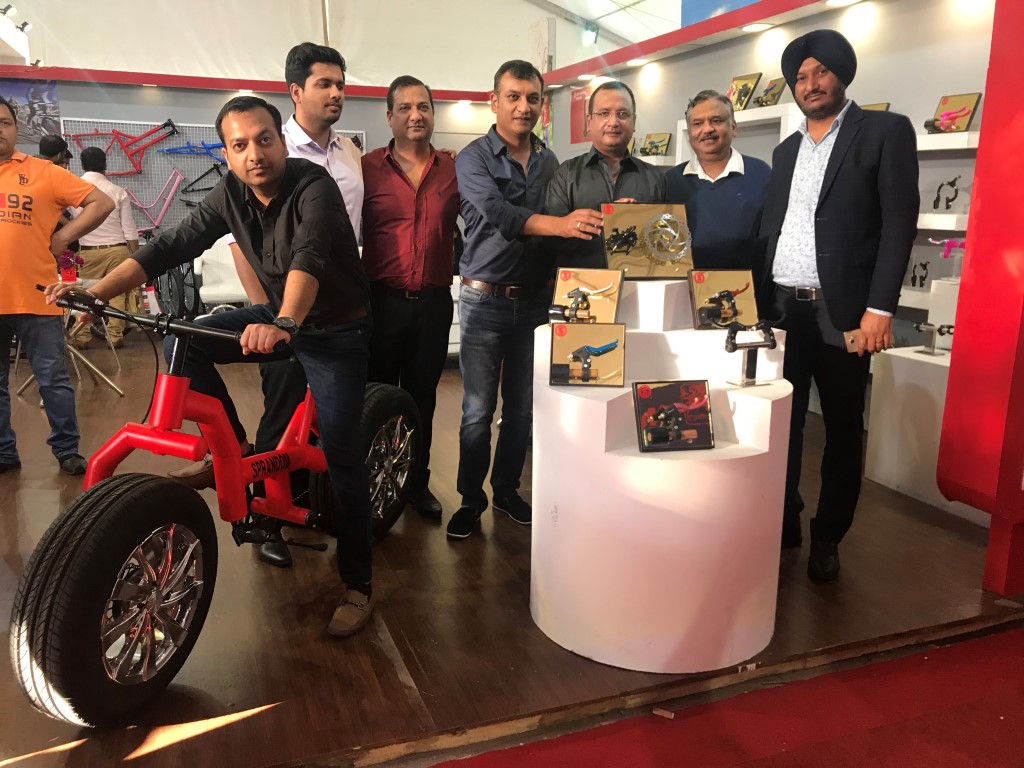 Titanium cycle worth 3 lakhs to be manufactured in India
Inspired by Make in India, Atlas presented the Titanium cycle at the exhibition. This 9.5 kg lightweight cycle is currently being imported due to lack of raw material. Rahul Kapoor, Vice President, Atlas said, that he has submitted a memorandum to department of Industry and Promotion Council and hopes that soon with the help of the government manufacturing will start here and the cost of the cycles will become less.
E-rickshaws gain popularity over two years
Environment friendly e-rickshaws have made a mark for themselves in the market in the last two years. Kapil Katiyal of YS Electric said, that they have displayed 4 new models of e-rickshaws priced between 1.25 lakhs and 2.5 lakhs. He said that these models ran longer distances and weighs 38 kgs. After charging for 6 hours it can run at 25 kmph for 90 kms.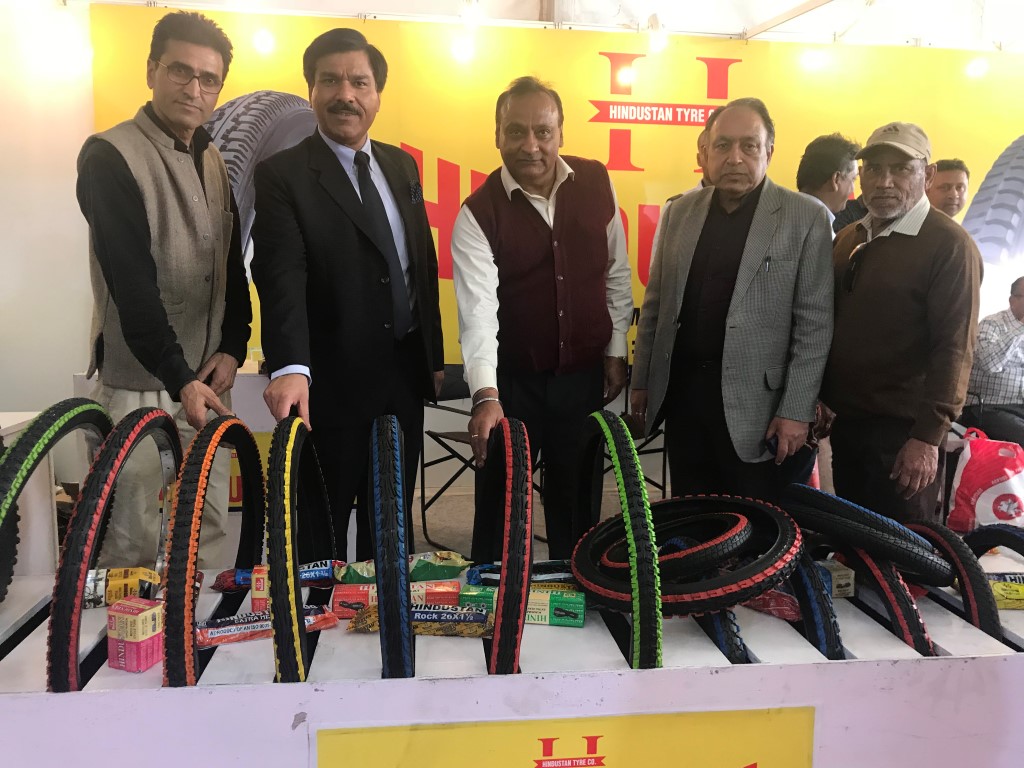 Cycle tubes and e-rickshaw kits to be manufactured with high technology in India itself
Just like foreign companies, Indian companies too have started manufacturing parts with high technology. NRJ Industries has been manufacturing parts from steel strips to e-rickshaw kits with high technology. Director of the company Raghu Sareen said, that the latest designs and colours of the parts matched international standards.
Beach cycles attract children
Beach cycles were on display at the expo. These cycles ranged from ₹12,000/- upwards. There are more than 40 different models on display.
Avon launches multispeed 21 hi-tech model
Avon Cycles displayed 21 new hi-tech models at the exhibition. MTB bikes, kids, ladies segment bikes with multi speed double disc break were on display at the Avon Cycle stall.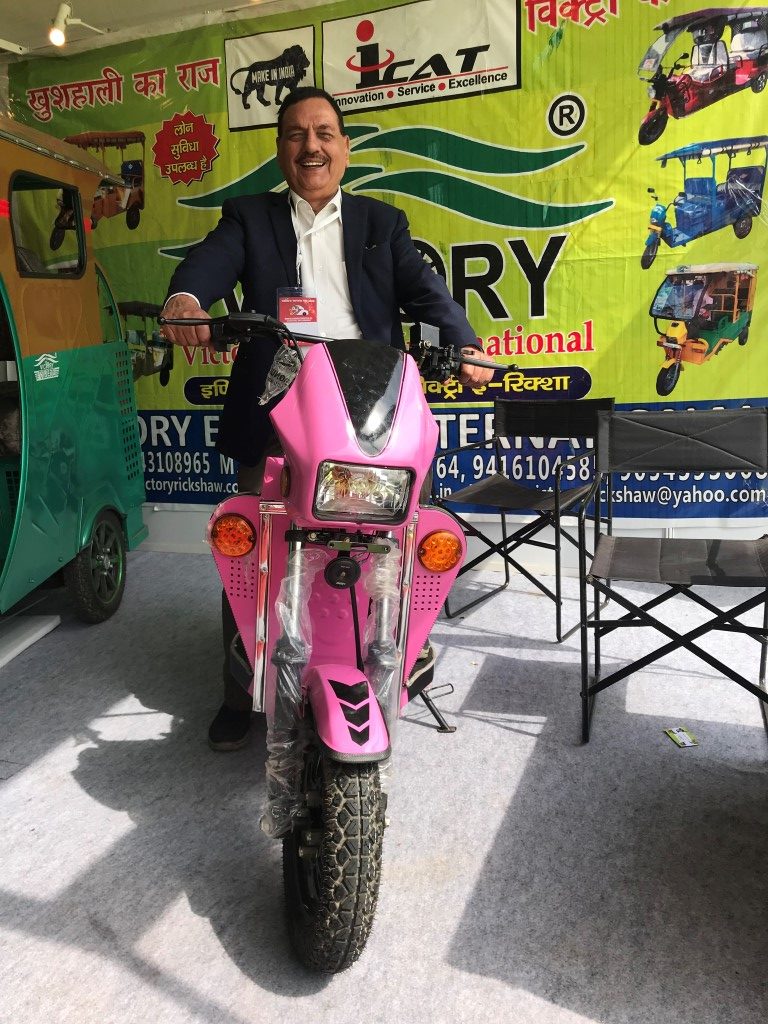 All India cycle manufacturers held 31st AGM on 23rd Feb at hotel Hyatt Regency Ludhiana . The AICMA unanimously elected Girish Kapur of Atlas Cycles as President and Onkar Singh Pahwa of Avon Cycles  as Vice President for two years (2018-20) . In the AGM, Pankaj Munjal of Hero Cycles was appreciated for his multiple noble initiatives as immediate past President of AICMA during last two years . Entire General body of AICMA resolved that there is an inevitable need to work jointly for resolving the issues Industry  is confronting with.