Chairman & Managing Director of Chanakya Academy Group,  Mr. A K Mishra, fondly known as 'Success Guru', along-with the Academy's UPSC achiever – Anmol Sher Singh Bedi (All India Rank 2) will hold a free Seminar on 3rd August 2017, for the aspiring Civil Services Exam students of Amritsar & around at the Dashmesh Auditorium of Guru Nanak Dev University from 11 AM. These details were shared by both Mr. Mishra & Mr. Anmol at a press conference held in Amritsar.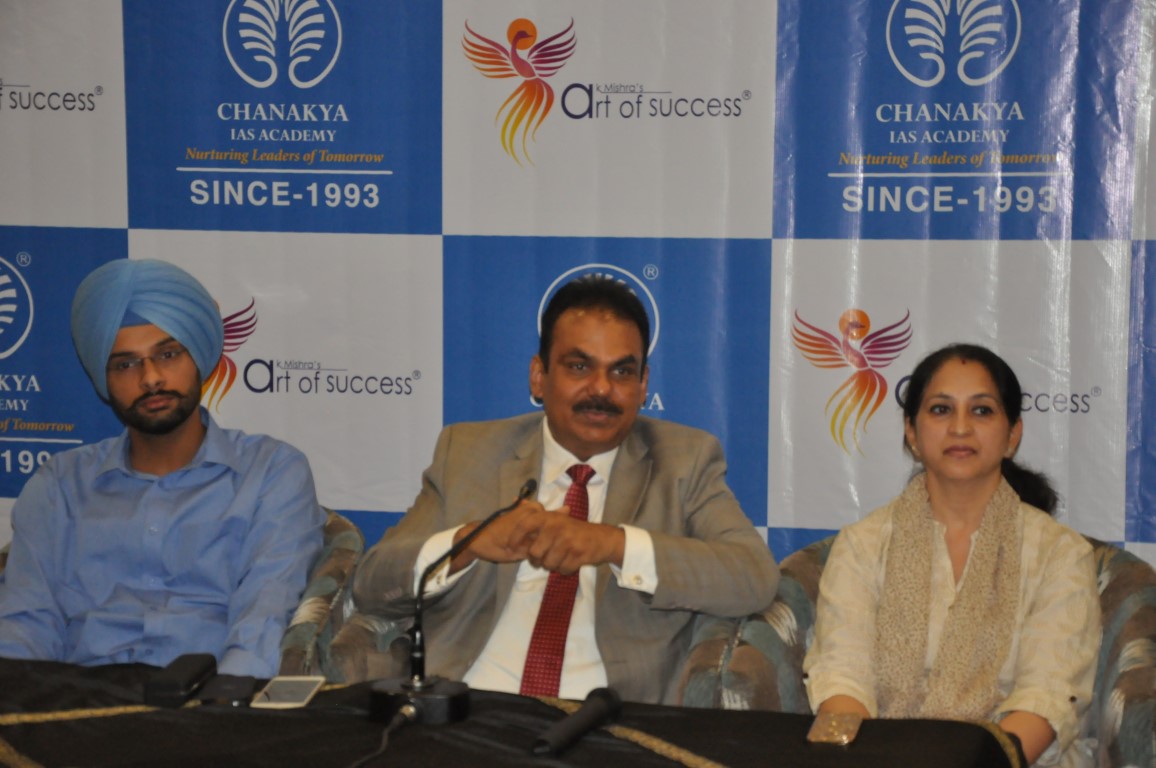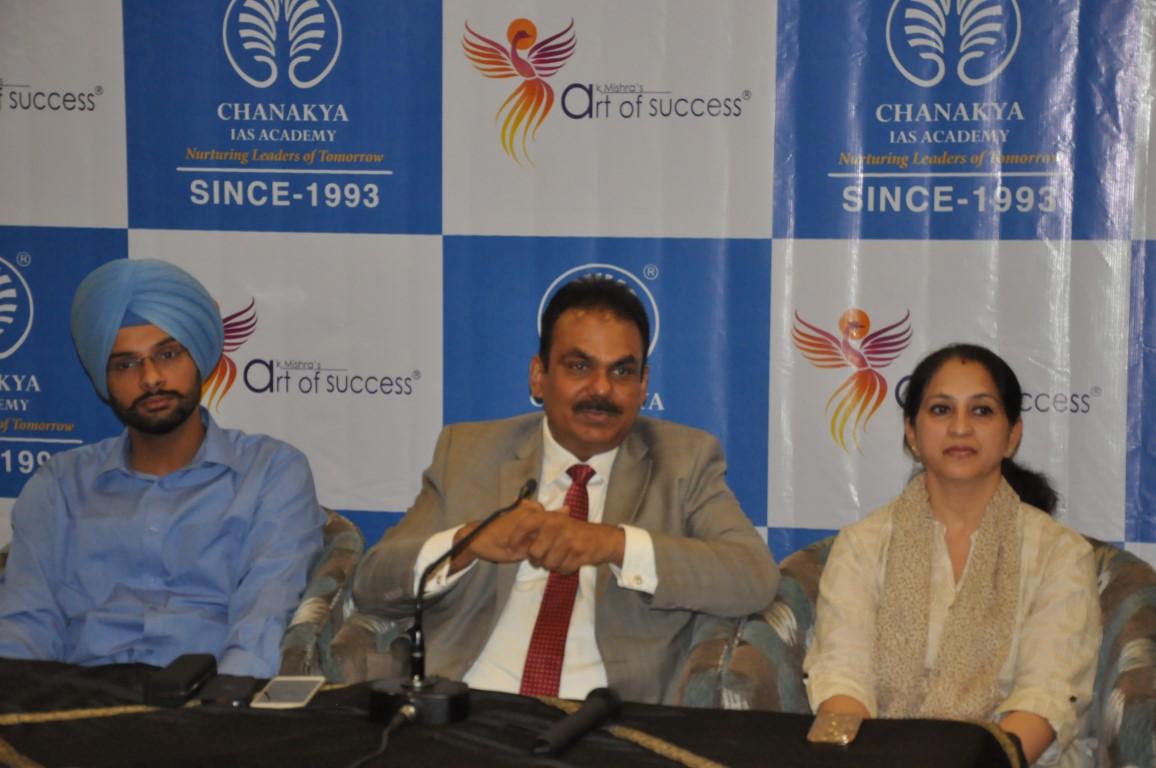 It is noteworthy that Anmol cleared the prestigious and highly competitive examination in his very first attempt. "Punjab has a lot of potential to churn out civil servants." Said Mishra & Anmol at the Press Conference.
This year we have total 435 successful candidates in civil services examination in which 5 out of top 10, 40 out of top 100 are from our institute. "We are seeing a positive change in Punjab & Haryana's achievements in the UPSC Examination. This year 6 of our students from Punjab and 27 from Haryana has cleared the Exam. Our students Anmol Sher Singh Bedi (All India Rank 02) and Rahul Sharma's (All India Rank 76) achievement is commendable &  motivation for aspiring UPSC examination candidates and they has not only made us proud but also their parent city Amritsar & State – Punjab." said A K Mishra.
"We have been one of the oldest academies for UPSC examination in the region with our centre in Chandigarh catering to Punjab's students. We strongly believe that Punjab can become a cradle for producing Civil Servants & that's the reason why we want to cover the entire state through free seminars starting with Amritsar. The idea is to spread awareness about aspects of the UPSC Examination & the best way to qualify in it." Added Mr Mishra.
While appreciating the role of Chanakya Academy in his super success in this most prestigious examination in the country, AIR 2 Anmol Sher Singh Bedi said, "I would like to give full credit to Mishra Sir for providing me the right kind of guidance to crack the Civil Services examination. "One should not underestimate the importance of using the course material of the coaching Institute in a comprehensive way." Proper use of this important resource helped me a lot in preparing well for the preliminary and the main examination of the UPSC. I am quite excited to share my experiences with young aspirants from my city tomorrow in the seminar."
Mrs Gurneet Kaur, Centre Head, Chanakya IAS Academy, Chandigarh said, "We are seeing a growth being witnessed in youngsters training for State Civil Services too. We have recently started coaching programmes for state civil services as well and have seen an encouraging response from aspirants of Punjab."
Sums up AK Mishra, "Academic education alone cannot produce Civil Servants but a multi-dimensional approach along with aptitude is needed. There is a need for objectivity and time management which will make aspirants successful in every sphere of life."