The India Today Magazine, India's most widely read publication, is a weekly magazine published in five language editions – English, Hindi, Tamil, Telugu and Malayalam – and has a total readership of about 15.9 million and is well known for maintaining the highest standards of journalism in the country. From the past 20 years, India Today has been conducting a survey called "Best Colleges In India" where in the institutions across the nations are evaluated on several profound parameters associated with academics.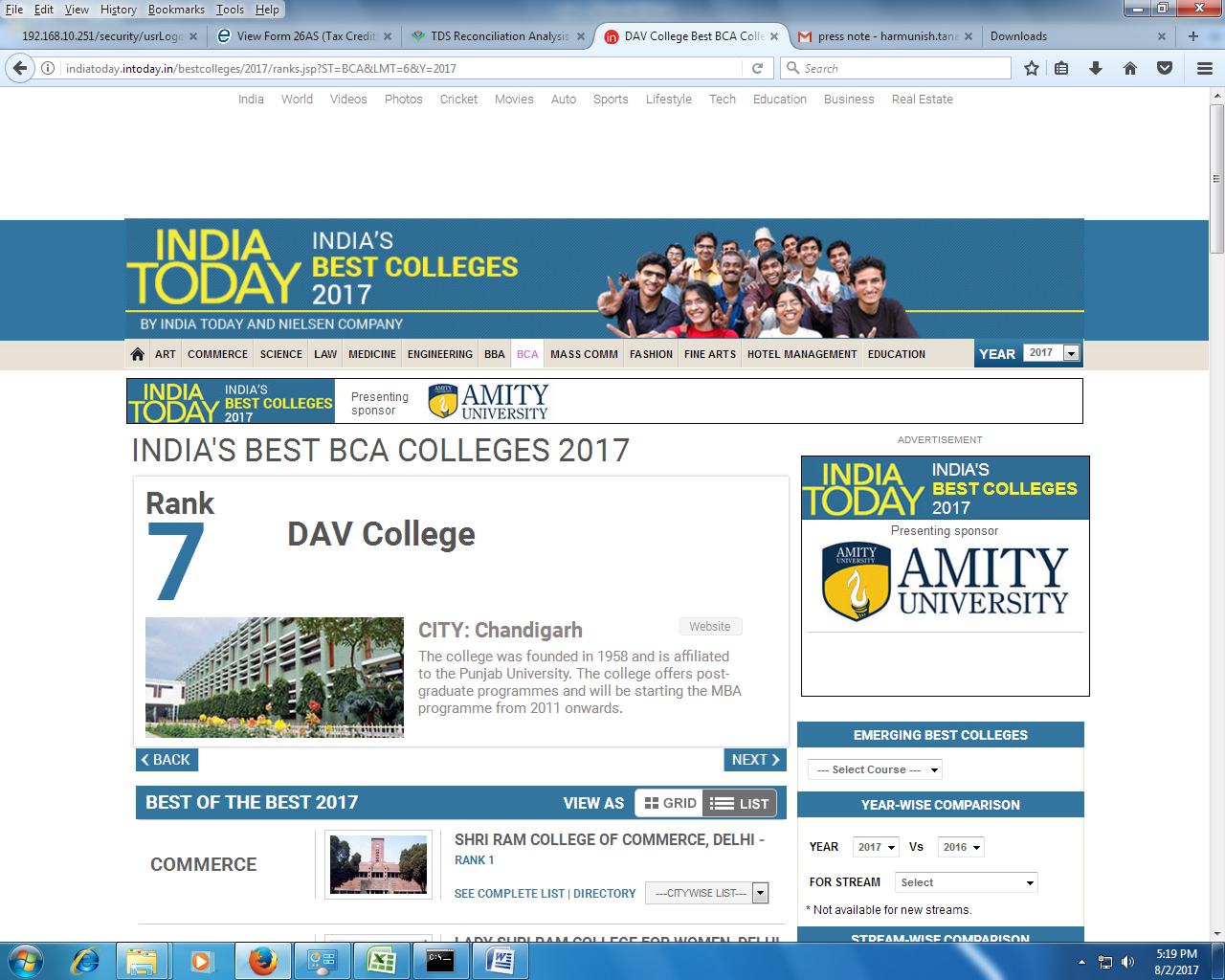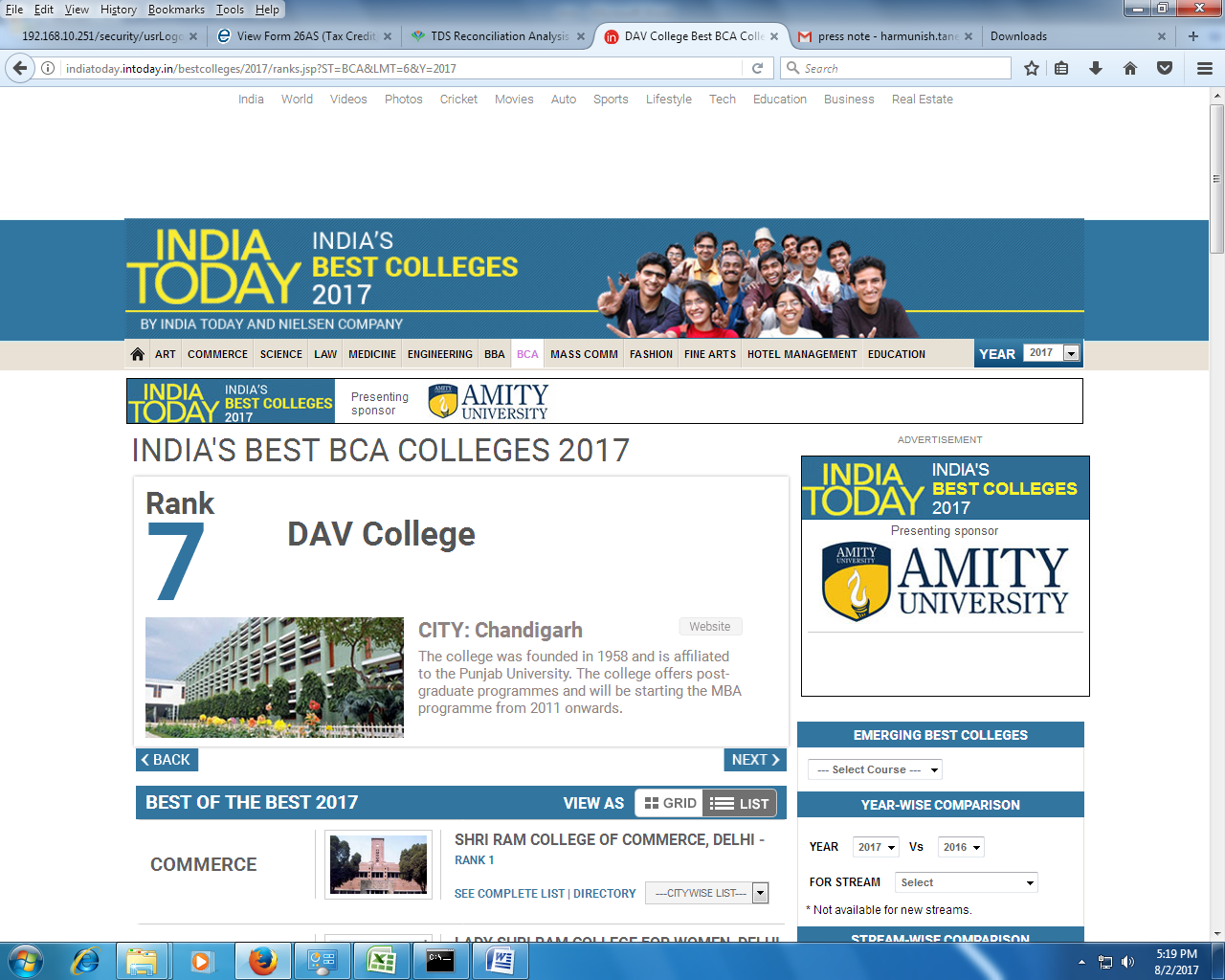 In the session 2016-17, institutions across the nation were evaluated on five parameters including Reputation of the College, Quality of Academic Input, Student care, Infrastructure and Job prospects. DAV College, Sector 10, Chandigarh became the only college from Chandigarh and Punjab to make it to the top ten institutions in the survey conducted for the year 2016-17. The College was ranked 7th in the list of Colleges running the BCA Course across the nation. The College attained 1st rank among the colleges in the tricity. The department is presently running BCA and M.Sc. Information Technology courses where latest tools and techniques along with are being used to impart skill oriented technical knowledge.
Principal Dr. B.C. Josan appreciated the hardwork and  passion of the faculty of department of Computer Science and Information Technology for the feat and also congratulated the faculty for their sincere efforts and dedication towards upliftment of the department. He apprised that the college has always been among the pristine institutions of the nation and will continue to strive hard to impart skill based education to the students to help them in their academic endeavors.