Almonds – known as the king of all nuts are not only versatile, crunchy and delicious but also offer natural goodness in every bite. They contain many essential nutrients, including protein and healthy fats, making them a nutrient-rich snack that can help keep you going throughout the day.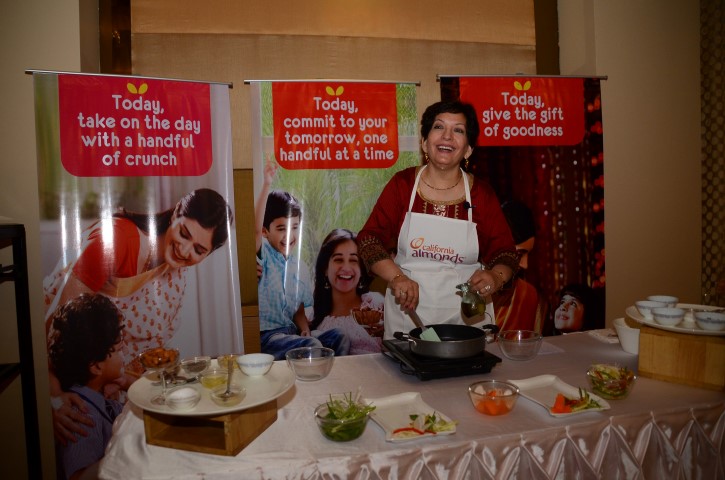 While demonstrating quick snack recipes made with almonds, popular Chef Kandla Nijhownespoke about the versatility of almonds and the ease with which they can be flavoured. Hedemonstrated the adaptability of these nuts of good health, in an interactive session and also shared simple tips on ways to incorporate almonds in one's daily diet.Also present at the event, eminent nutritionist Aastha Khungarshed light on the multiple health and nutritional benefits of consuming almonds every day.
Chef Kandla Nijhowne, prepared a few simple yet delicious almond snack recipes in a matter of minutes and said, "Eating healthy does not mean you only stick to three meals a day. Smart snacking is the key! Consuming almonds instead of unwholesome snacks, can make a healthy difference to our lives. Try flavouring almonds at home with your favourite spices to give your family as a snack. You can also pair them with summer foods such as mangoesor melons to make a healthy and tasty snack". He added, "Keep almonds always handy in your kitchens so you can keep experimenting with flavouring and pairing. This way you will never forget your perfect daily portion."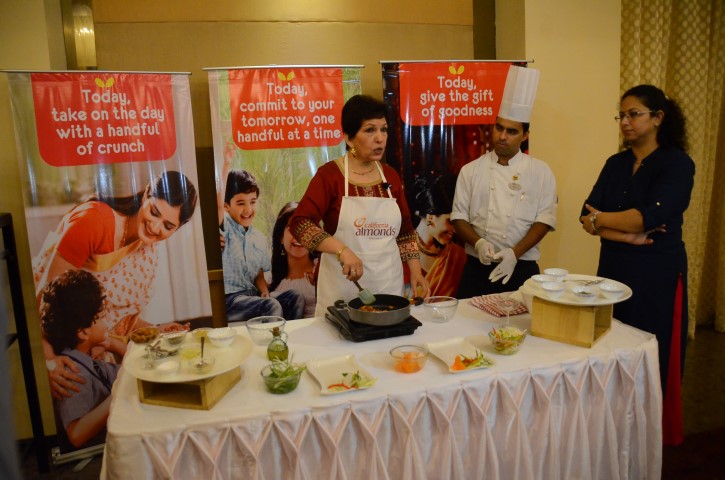 NutritionistAastha Khungarsaid, "Regular exercise and simple modifications in the daily diet can help a great deal in leading a healthier life. However, while some people plan for healthy meals, they tend to overlook snack time. Hence, switching to smarter snacking options, particularly those that enhance satiety, can be very helpful.Clinical research shows that a handful of almonds have satiating properties that promote feelings of fullness, which may keep hunger at bay between meals. This makes them a healthy and weight-wise snack.  I encourage my clients to consume almonds regularly, throughout the year, irrespective of the season. Munching on a handful of almonds (30 grams/ 23 almonds), keeps you energised through the day".