India's Leading Detergent Brand & Principal Sponsor of Kings XI Punjab
 A team that cheers together stays together wins together. This is how it goes in sports! The Kings XI Punjab is ready to lock horns with Delhi Daredevils in its first match of IPL Season 11 on Sunday 8 April, Fena, its Principal Sponsor is busy in boosting the morale of the team. On Tuesday, a group of 70 vivacious dancers has rocked Chandigarh at Plaza, Main Market (Sector 17). The Flash Mob in Fena's T-shirts performed 'Fena Dhulai Dance' on the tune of 'Jumke Dhulai' song.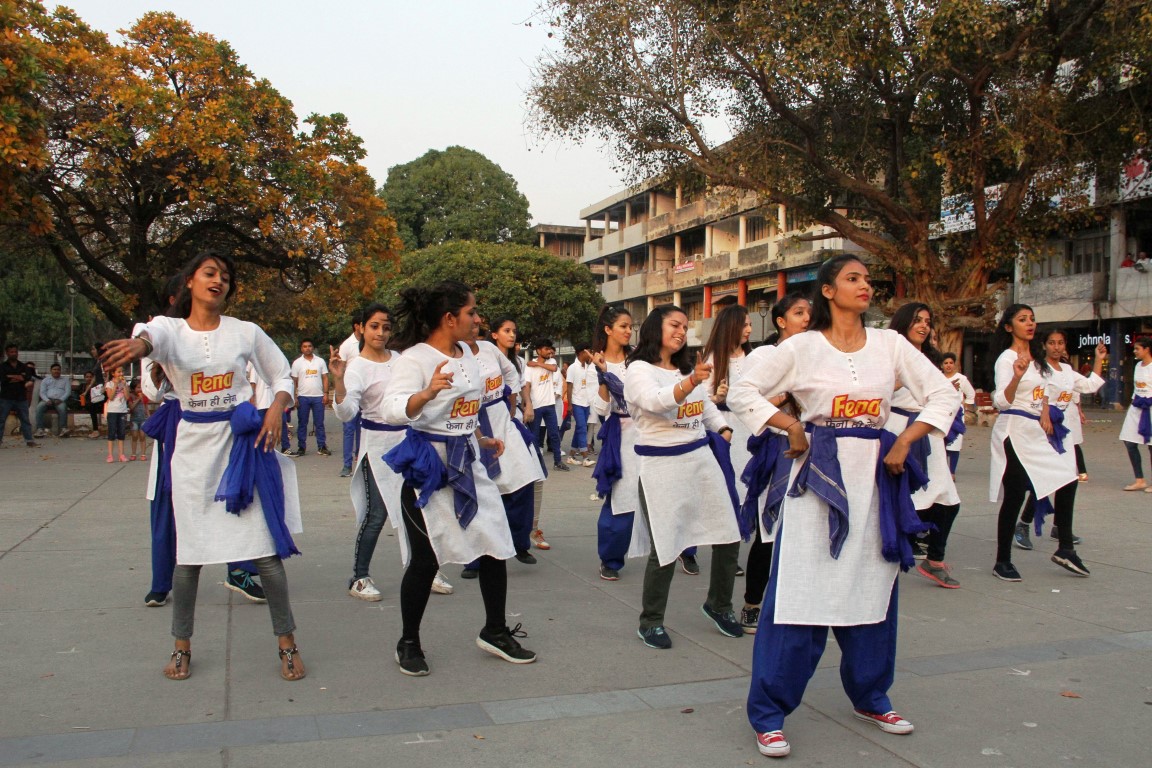 The Plaza stood all jammed up with the joyful laugh of the dancers; the high jubilation of the crowd and happy faces of the audience. The Dhulai (act of washing clothes) Dance that depicts how Fena products do the effectual Dhulai of the stubborn stains on clothing, and how Kings XI Punjab does the strong Dhulai of the opponent team was choreographed by expert dance trainers.
Small kids, teenage girls, young boys, and housewives couldn't stay back to dance on the groovy rhythm of Fena Dhulai Dance. Forget about youngsters; even kids caught every beat while dancing. It shows that the fans of Kings XI Punjab are as excited as the players of their favourite team.
On the success of Flash Mob Fena Dhulai Dance, Mr. Santosh Saraswat, Product Manager – Fena, said, "Fena is the first detergent brand to sponsor a team in the history of IPL, and we proud of making this distinction. The Flash Mob Dance was amazing, and we hope Kings XI Punjab would feel the warmth of love and affection from their dedicated fans. We loved to see the other people partaking in the dance so enthusiastically. It is the love for brand Fena as well as Kings XI Punjab that people learned the dance steps within minutes. Inspired by the support, we wish all the best luck to Kings XI Punjab!"