NewZNew (Chandigarh) : 'Media Summit 2016 – Adialogues', the first ever media summit kicked off in a big way at Hotel JW Marriot, Sector 35 Chandigarh today. The summit has been incepted keeping in mind the challenges witnessed & possibilities created by media brands and advertisers in understanding new evolving strategies, technologies, and the overall media ecosystem.
The summit brought together some eminent personalities from the media fraternity  including Kanika Tekriwal-JetSetGo, Mr. Pandurang Nayak-Fork Media, L.S. Krishnana and Amagi, Mr. Abhijay Chopra -Punjab Kesari, Mr. Gary Dalal -Sirez Marketing, Mr. Soumajit Bhowmik-Jabong, Mr. Vikas Lokhande-Khushi Advertising, Mr. Vivek Kapoor -Jal Bath Fittings, Mr. Sandeep Singh-Saavn, Mr. Aman Mitta-LPU, Mr, Anshul Khadwalia-Indofarm Tractors, Mr. Naunihal Singh-Strands, Ms. Richa Sharma-Khurki, Mr. Manan Sheel Bhasin-Network 18, Priyadarshi Banerjee-WWM (TOI), Mr. Bhanu Pratap Singh -Radio Mirchi, Mr. Vinod Kapoor-Titan, Mr, Avinash Saxena-Roposo and Mr. Rahul Sidhu-Glimpse. The stalwarts of the industry voiced some thought provoking discussions and shared their valuable experiences.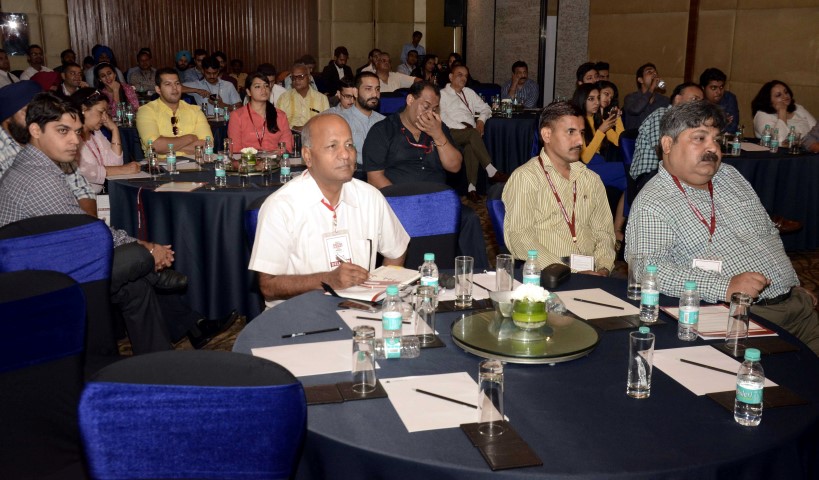 The Summit commenced with an inaugural session on 'New Possibilities in the Media'. The speakers discussed the birth and after effects of new technologies in media. What are the challenges for app advertising, how the smartphone is becoming the emerging media platform for advertisers and how to tame it? Followed by a session on the frequency of Radio Marketing, the experts gave their views on the strategies that have led to the growth of radio advertising. The session also included topics on PIL and piracy at Radio and managing the third party content. They contemplated on answers of weather Radio Jockeys are the real catalysts for rising listenership.
 The second session focused on real pathfinders of TV advertising. Discussions on TV transformation from Antenna to Dish to Internet to splicing gave an insight into virtual advertising on TV. The experts also spoke on changing world of TRP's: Varying numbers on ad spent in the last decade. How is the advertising content evolving? The third session threw some light on Brand Inception and role of advertising in building the brand. The right dynamics of advertisement and media spend. How to create most effective media plan? Challenges on going in from regional to national in terms of media spend. How to make the right choice?
The last session was about how the onset of digital changing the media landscape. What were the last five and what will be the next five years of digital advertising? Which one is fit: Mobile or Web? The dialogue amongst eminent personalities also steered towards what could be the best media plan for digital, is digital alone sufficient? Effectiveness meter in digital: tools to measure digital ad effect. Is digital really low-cost high yield medium?