Chandigarh Round Table (CRT) distributes School bags, notebooks to the underprivileged : Chandigarh Round Table (CRT), an NGO today distributed school bags and notebooks to the underprivileged students at Government Middle School in Sector 21 here.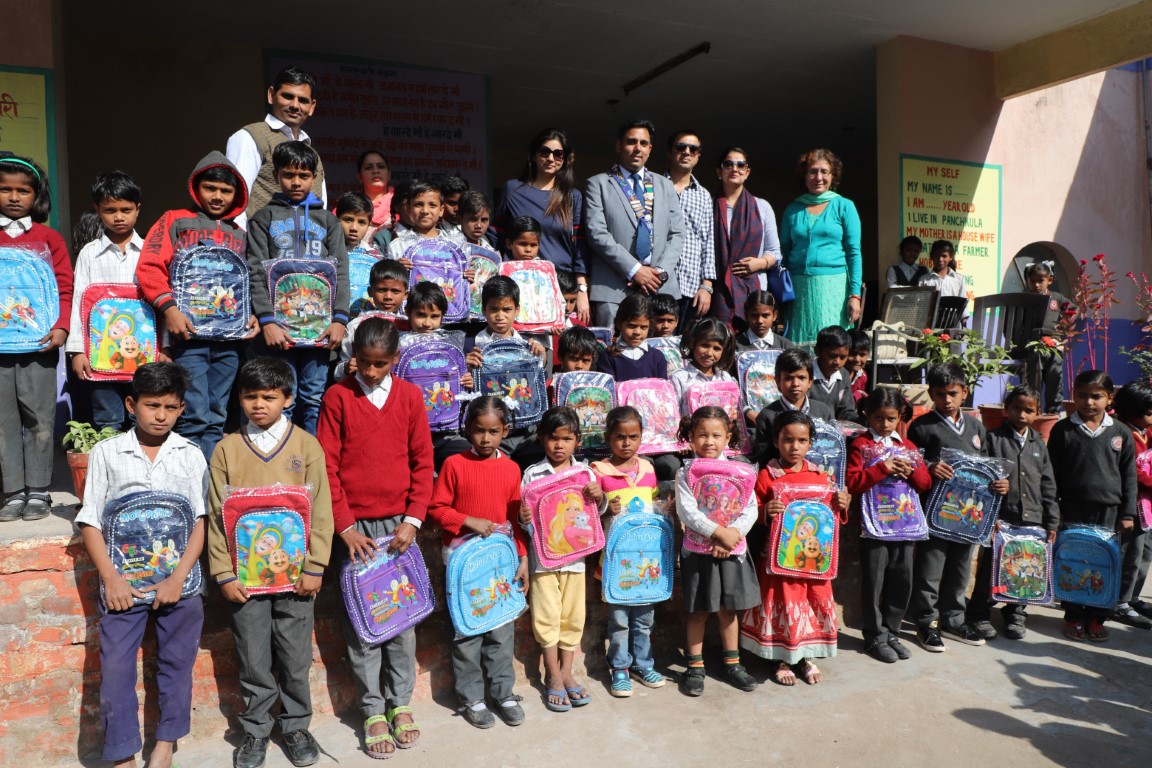 The distribution was a part of weeklong Round Table Week which was observed, informed, Captain Viraat Kaushal, Chairman, Chandigarh Round Table 216. He informed, on Friday similar distribution was done in Prem Nagar School of Mandi Gobindgarh and government schools in Ambala and Baddi.
Kaushal informed a session on Good Touch Bad Touch and menstrual hygiene for  girl students was held at  Government Middle school, Sector 21  here by Dr. Monika Abrol, besides distribution of sanitary pads to the girl students.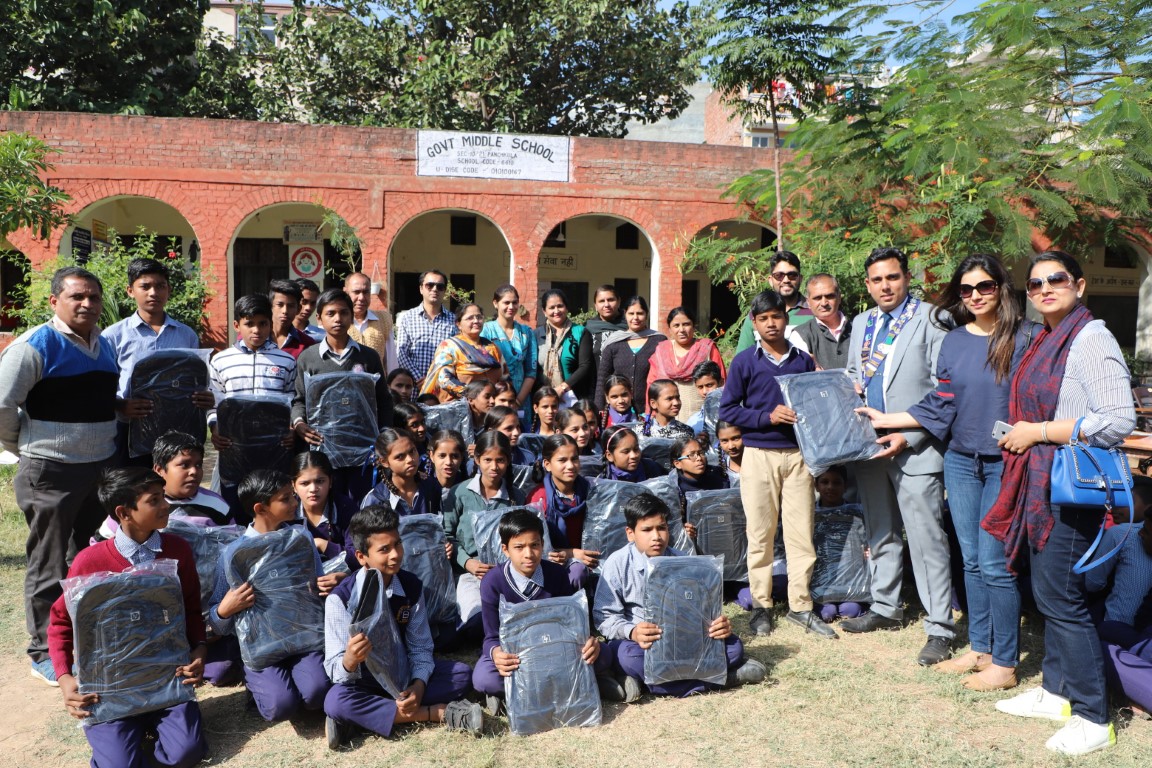 Painting competition Taare Zameen Par was simultaneously held at Government Middle School here and  Prem Nagar School of Mandi Gobindgarh during the week. "We had some fantastic paintings being done by children from different age groups. About 450 children participated in the Taare Zameen Par Competition at both the schools. The children were given refreshments and the best paintings prize was given away today.
During the week, a blood donation camp was held at Command hospital by the members of CRT 216 and hearing aids were donated to needy underprivileged who were hard of hearing. Plantation of saplings was also done during the week in the Chandimandir Cantonment Area.
The members together with their families visited the Kartar Asra Old Age home and orphanage and spent time with them and brought smiles to their faces and distributed gifts and sweets to them.
CRT 216 is an extended arm of the Round table India movement in Chandigarh. It's an NGO of non-political people mainly consisting of young people between the ages of 30-40 years only making a difference in society and put in a lot of efforts to uplift society by providing education to the underprivileged. Round table India under its Freedom through education program has built over 6180 classrooms benefiting lakhs of underprivileged children.