Chandigarh students get future oriented guidance at Education Expo: Students looking to go abroad for higher studies received future-oriented guidance at the Canadian Education Expo held at Hotel Maya.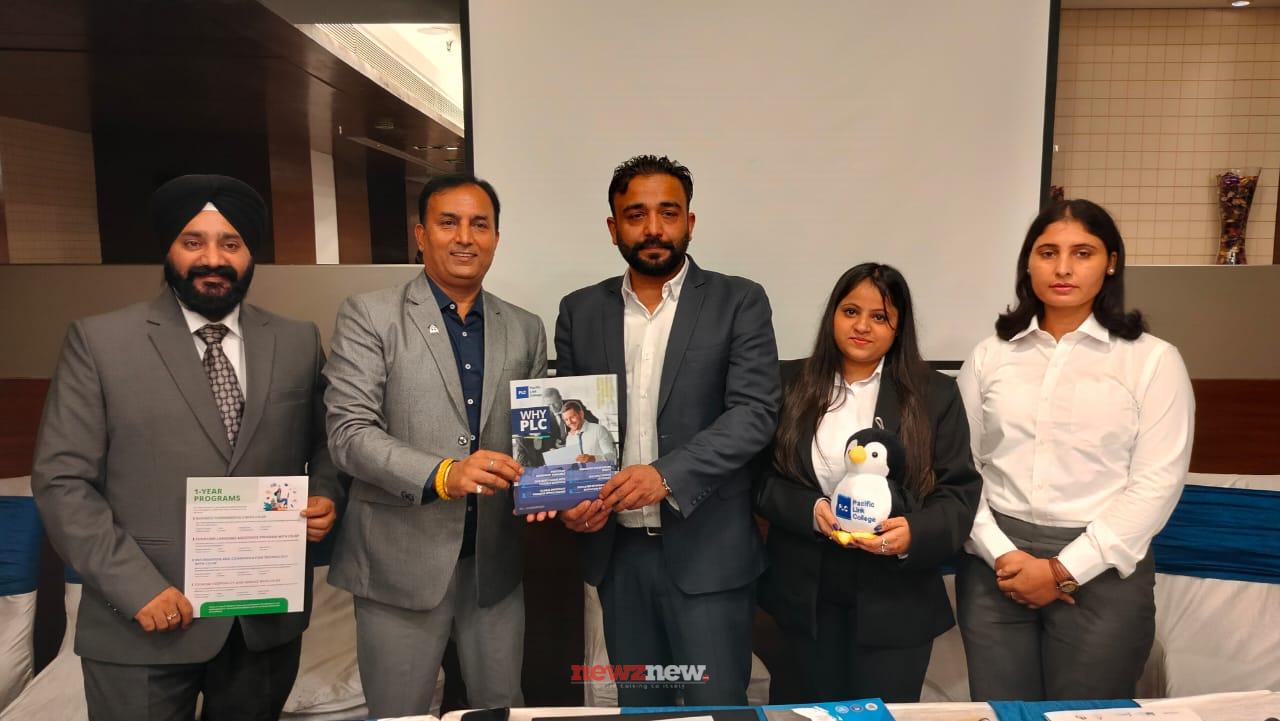 Various Canadian Universities and Colleges were brought to Chandigarh by Get Global Immigration Consultants who provided various courses and special packages to the students.
Students from Punjab and Haryana including Chandigarh participated in this expo. Representatives of Pacific Link College, City University Canada and Academy of Learning  especially arrived from abroad. All colleges and universities are providing different courses, job offer letters and scholarships to the students.
Sumeet Kalra, MD, Get Global Immigration, said that many children have a dream to go abroad for higher studies, but due to lack of money, everyone's dreams are not fulfilled.  So we tied up with universities from abroad and invited them here. These universities are providing different courses and scholarships to the children.
He said that the students participating in today's expo have benefited from being given offer letters on the spot. City University Canada representative Hemant Kumar said that we are providing bachelor degrees to the students, along with which they will also be given internships. The application fee has been waived for the students coming to this expo.
Praveen Kumar, North India Manager of Pacific Link College said that we offer all types of courses. The job guarantee is being provided by the college itself to the students coming to the expo.  Along with this, they are getting a chance to do 2 years courses at the cost of 1 year only.
Kulchander Kaur, representative of Academy of Learning, informed that we have more than 50 campuses in Canada. We give diploma courses to the students for which scholarship is being given to all. Application fee is not being charged from the students who come here at the expo.
The team of Get Global, which included Inderjit Singh Bedi, Rubina Chaudhary, Anita Khurana, Ruby Rana, Mansandeep Singh, Aman Sharma contributed in making the expo a success.