Chandigarh's Hansjeet Duggal made an emphatic mark at Stereopsia, an international forum dedicated to all artistic, technological, content, and business facets of 3D immersion being one of the ten participants out of over 100 shortlisted contenders across the world held recently at Brussels, Belgium (Europe). This international event is organized in close collaboration with the Hollywood-based Advanced Imaging Society & VR Society and their EMEA Chapter. Stereopsia is about the magic, enchantment, & power of virtual reality. For the 9th consecutive year, the event brought together professionals hailing from science, technology, art, contents, applications and business of 3 Dimension, Virtual Reality, Augmented Reality and XR.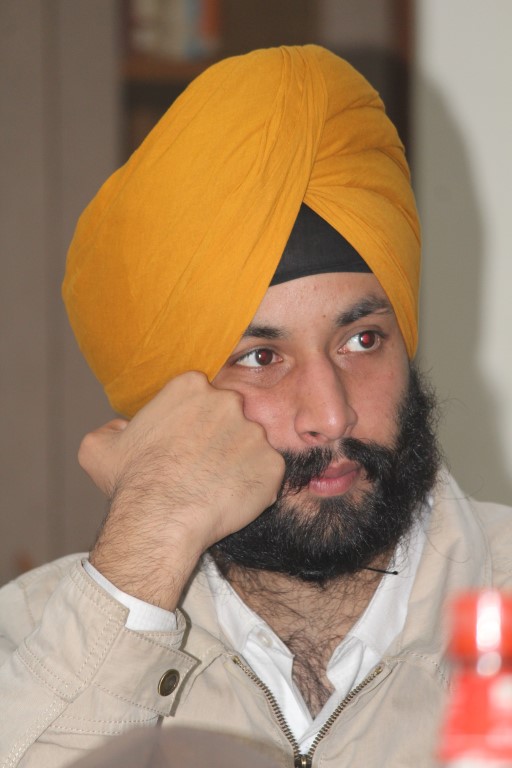 Hansjeet submission in three day long Stereopsia was his project – Freiheit (which literally means freedom in German). Freiheit is a thematic journey of sacrifice and hope told through a young Jewish kid entering a concentration camp in World War II. With his mother by his side, we follow the traumatic events that threaten their survival and hope to be together. Freiheit begins on a train, as it carries several people to Auschwitz camp including Helga (mother) and her kid and ends with struggle for their survival.
"I have taken serious consideration in crafting the story and have been mentored by Hollywood experts, Thomas Harris to name one and have kept every angle in mind so we can convey the right emotions to the audience because at its core every story is about emotions. And it was emotions where this Virtual Reality project got its start." said Hansjeet.
Realizing the importance of VR, Hansjeet emphasized, "I believe, Freiheit is my first step to preserve history in a very unique way which probably have never been done before. This lead us to use Virtual Reality/Augmented Reality to create something where we can preserve history and culture and present it to the coming generations where they can be immersed in the environment so the audience can actually put themselves in the shoes of the person in the past and experience history first hand in addition to reading texts."
Hansjeet fell in love with animation at the age of eight, when he scribbled sketches from life and books. He took professional training in animation and then went on to earn a Masters in Animation in 2013 where he discovered love for French Animation. Nowadays, Hansjeet is Hollywood filmmaker providing skills to many government bodies in India, USA and clients from Japan, Denmark, Australia, and Canada.
Hansjeet believes "In India when someone can experience history in a totally new fashion by immersing themselves in a particular time. After Freihiet, I have a sequence of scripts/stories (on cultures of USA, India, Columbia and many other countries, a few pogroms that happened in the history of mankind) ready which will be incorporated in the Virtual Reality medium where we can preserve our history and culture and present it to the coming generations where you can convey all the emotions to anyone in the world. Animation is my way of touching people's lives and hearts because animation is the only way where I can express my emotions in the fullest of my capacity."
Along with animation, technology has always been inspirational. Art challenges Technology and Technology inspires the Art. Hansjeet's newest stint in Los Angeles, California, now has an advantage to get hold of the latest technologies to meet with the peers of makers/researchers of the technology. After presenting VR/AR project in Brussels, Belgium, he came to India and was invited as a Judge at Jaipur International Film Festival for over 130 movies which he reivewed around 80 movies. Next he will be in London sharing the VR/AR project with a few vital people at the museums, signing a few deals there as museums are the best way to reach a large and diverse audience.
"I can already see a vast majority of employment and job creation in the coming next 5-10 years with revenues touching 6 figures and more. Everyone has an access to a smart phone or a hand held device powered by internet, adding the element of VR/AR to it will allow people to seek & learn information in the most interactive manner which in turn will increase the retention rate but will also make things more fun. I can clearly see how VR/AR can revolutionize education which is also going on with me along with creating stories. Hansjeet signs off with a hope.