NewZNew (Chandigarh) : For the namesake anybody can take up social service, but after moving ahead a few steps the person realizes how many obstacles are there in the path of helping others. In many instances, if somebody has a vision, he does not have the resources. Or if someone has resources, he lacks the vision and so on and so forth.
Bibi Simrin Gill has taken up the task of making the social service easy. She has reached the Chandigarh Press Club today to tell us that if they find any obstacle in the path of social service that they have undertaken, she can be contacted.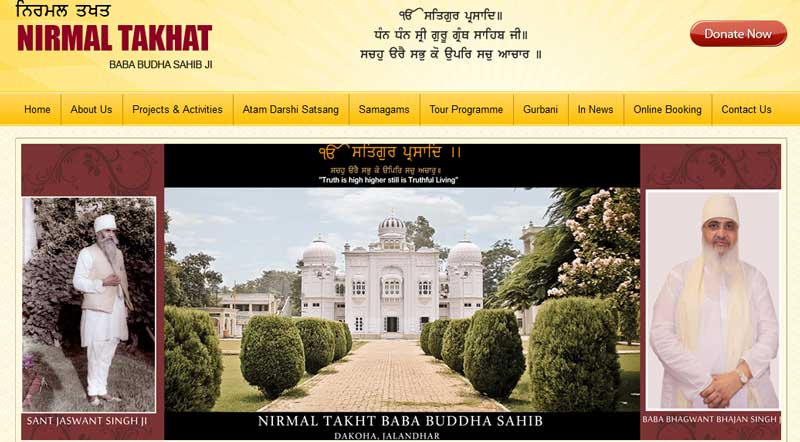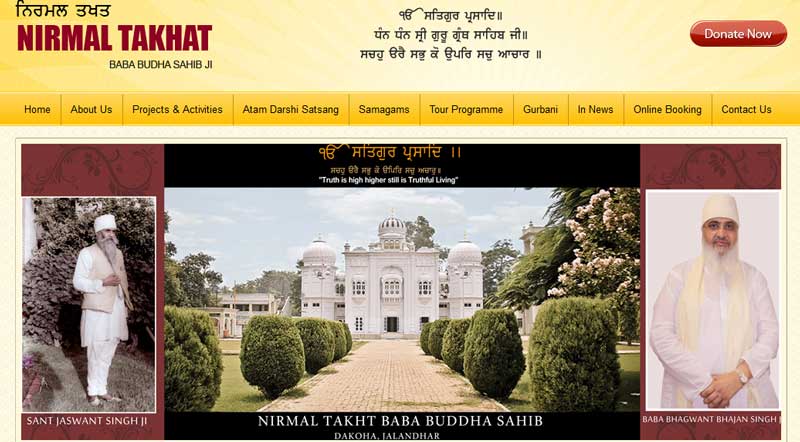 Simrin Gill is the Joint Secretary of Shri Nirmal Takht Baba Buddha Sahib Charitable Trust and on June 19 the organisation is organizing the 43rd annual religious discourse in which there would be a gathering of several religious and political personalities.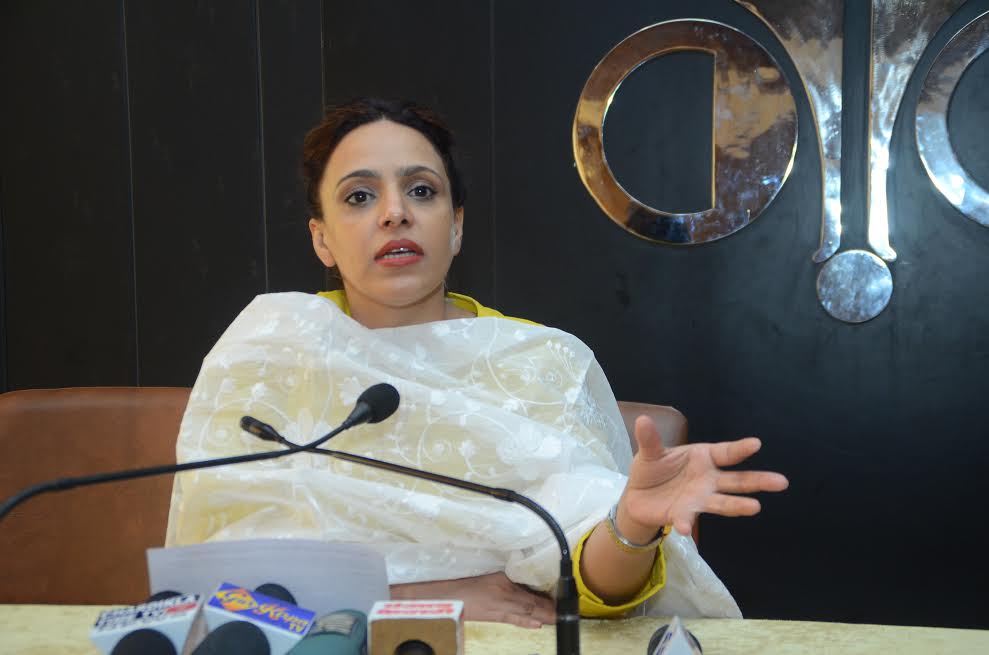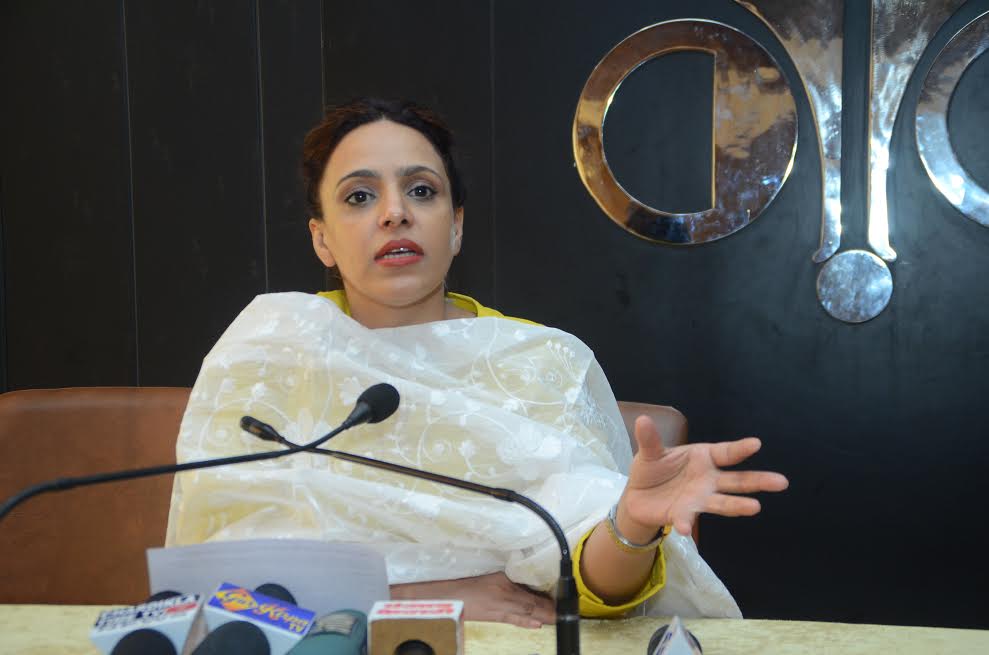 The trust will adopt 145 families from the weaker section and make every effort to make them self-dependent. The aim of the trust is to ensure that no one has to seek alms from others. The endeavour is not just to help the families, but to make them self-dependent. Generally if someone is provided help time and again, he becomes dependent on that aid and forgets to make a genuine effort himself to create earning opportunities for himself.
In the memory of Baba Jaswant Singh, Baba Bhagwant Bhajan Singh of Shri Nirmal Takht Talab Baba Buddha Sahib Charitable Trust, Dakoh, Jalandhar is organising the 43rd annual Sant Samagam from June 16 to 19.
General Secretary of the Trust, Bibi Simrin Gil informed that `atmadarshi satsang' will be organised everyday from 5 am to 7 am. This time Sant Gyan Dev ji Maharaj, Sant Nirmal Panchayati Akhada, Kankhal Haridwar, Sant Balbir Singh Seechewal, Dr Dilip Singh Namdhari and many other saints and religious leaders will be present on the occasion at Dakoh.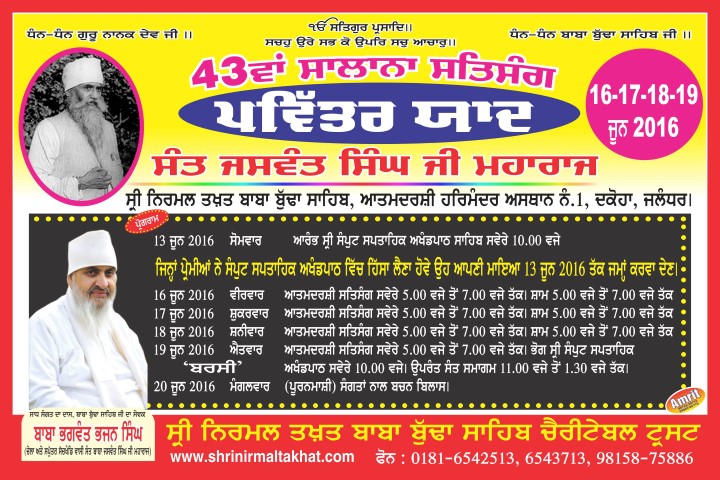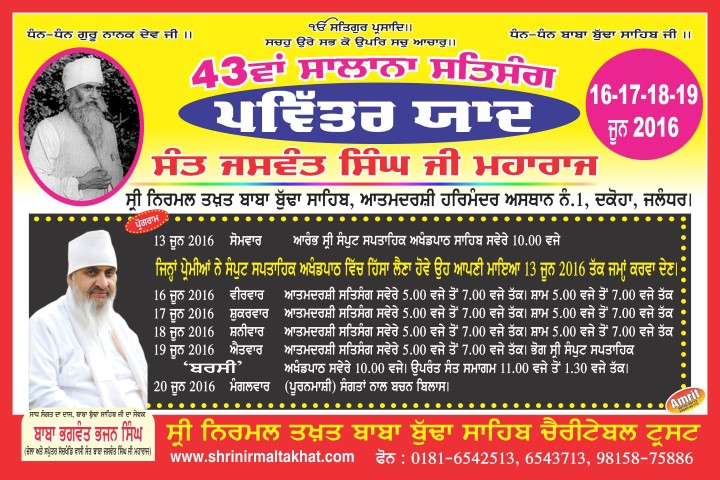 Simrin Gill said if any member of the family needs a job she will provide it and would take the help of some such  friend who is looking for a worker. If there is any girl of marriageable age, she will also get her marriage peformed with all resources. There are many people in contact with Simrin ji who have been blessed with excess of money and property and they want to help somebody who is in need and deserves to be helped. Likewise her trust in the process of social service for the last 43 years has been in touch with several families who really need help. Simrin Gill will act like a bridge between the needy and the resourceful and show the correct path to both without any self interest.