NewZNew (New Delhi) : Caught up in the hustle and bustle of life, people stop paying heed to their health, they tend to go for quick-fixes which yield long term harms & side effects to one's body in the process they neglect the natural means of therapies thinking that these natural therapies are very difficult and complicated. 
Dr. Naresh Arora of Chase Aroma Clinik & Skin Care institute breaked the same myth and organized a Complete Beauty and wellness beauty SEMINAR which aimed at not only spreading awareness on holistic treatment but also the right usage of aromatherapy. The sole objective of this expo was to bring forward the fact that aromatherapy and naturopathy are the simplest and ideal therapies. On the occasion famous hair stylist from Bollywood JASS & SAM also conducted sessions on trending summer hair styles & hair designs.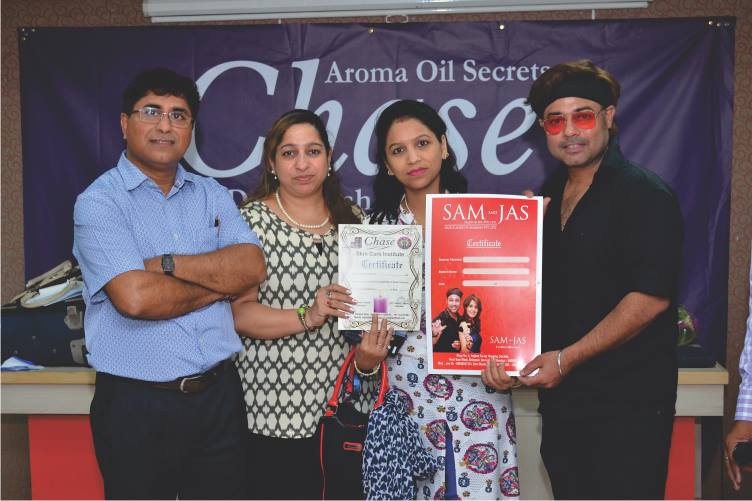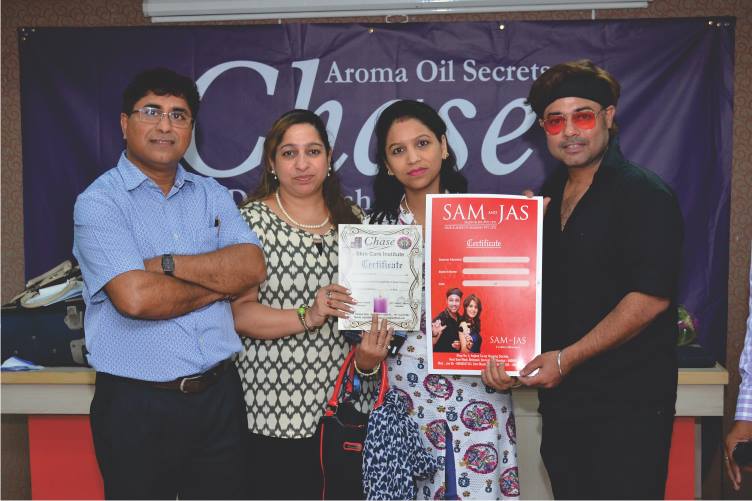 The event was held under the supervision of Dr. Naresh Arora, Beauty Expert and Aroma therapist, Chase Aroma Clinic & Skin Care Institute. Holistic living aims to take care of Mind, Body & Soul through therapies and techniques; used for stress management, obesity, hair care, etc. One day long event showed areas such as correct breathing, grounding, meditation, chakra balancing from root to crown, pendulum dowsing, healing power of sound, introduction to EFT(Emotional Freedom Techniques) and other ways of naturopathy.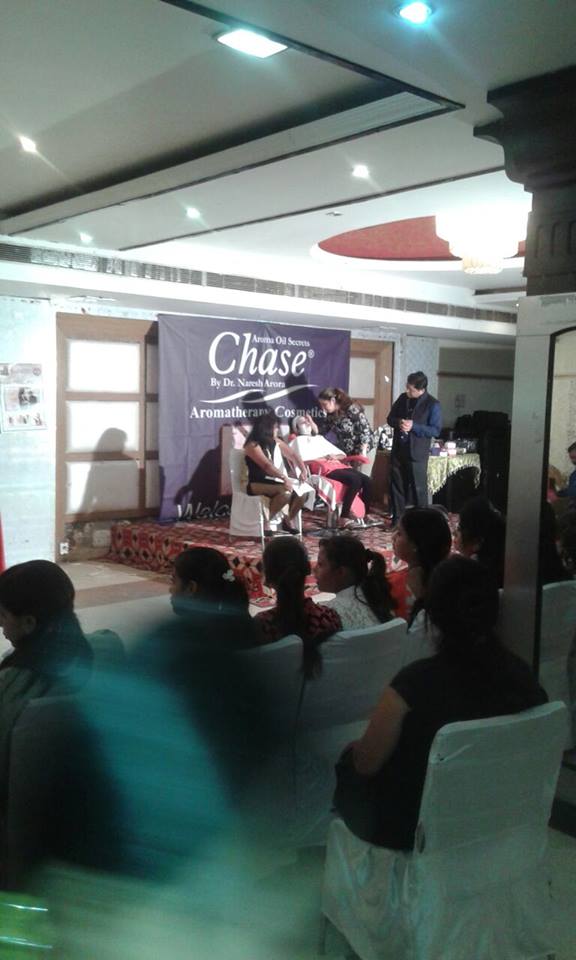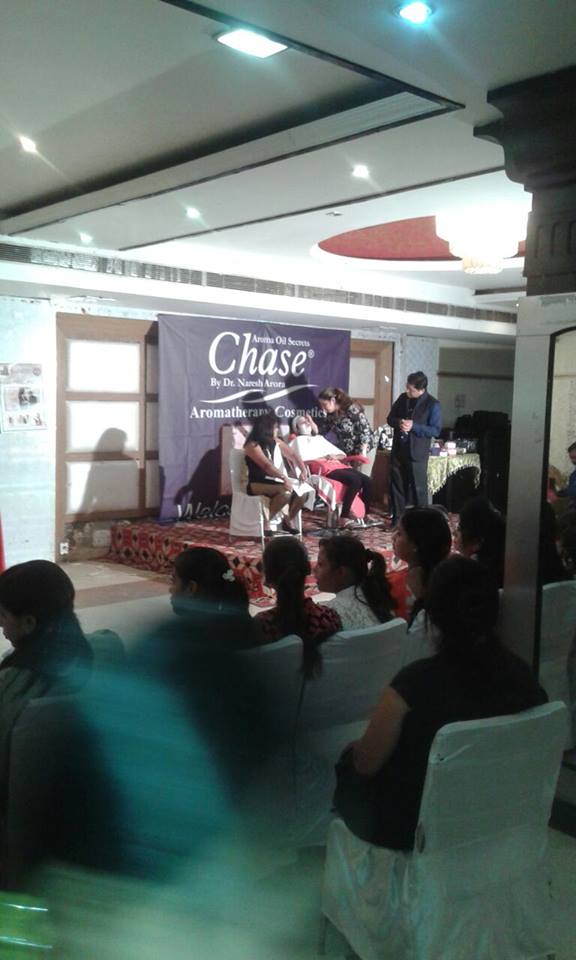 Dr. Naresh Arora, Beauty Expert & Aroma therapist, Chase Aroma Clinic said, 'The event was organized to introduce traditional Indian and contemporary solutions through holistic healing and offers treatments with a blend of unique therapies. Along with aromatherapy, the expo also focused on the use of alternative treatments such as siddha, yoga, naturopathy, nadi chikitsa, kalari chikitsa, Reiki and beauty care.' 
To share the experiences and spread the awareness, Dr. Naresh Arora was joined by Renowned Naturopath and Reiki expert Dr. Neeti Arora who had actively participated in the expo with her live demonstrations of trendiest and stylish coiffure and makeup for winters, sessions on how reiki and aromatherapy can complement each other in creating wonders on body, mind & soul and other related topics. 
Dr Neeti Arora, Renowned Naturopath, Yoga & Reiki expert said,'We want to touch upon one of the most important and unspoken areas in holistic healing about Aromatherapy and Reiki which complement each other and get optimum results. An elixir of life aroma and reiki clubbed together can alleviate, relax and uplift even the most tired body and stressed mind.' Addressed to get your mind Relaxed.